Students from Year 7 to Year 13 across Science subjects have had a busy year, and we hope that their curiosity and interest in them have grown. Classes have channeled their energy into many practical investigations and collaborative projects, and have looked at how technology can be utilised to increase their active engagement with the subject.
BISP Year 12 students designed their own 'Kitchen Chemistry' experiments as part of their Group 4 Project, a required component of their IB Diploma. They tackled the task with energy and enthusiasm, producing some interesting investigations. These were displayed in the Auditorium and students had to present their work to a range of other classes from throughout the school, including to some of our Primary Students.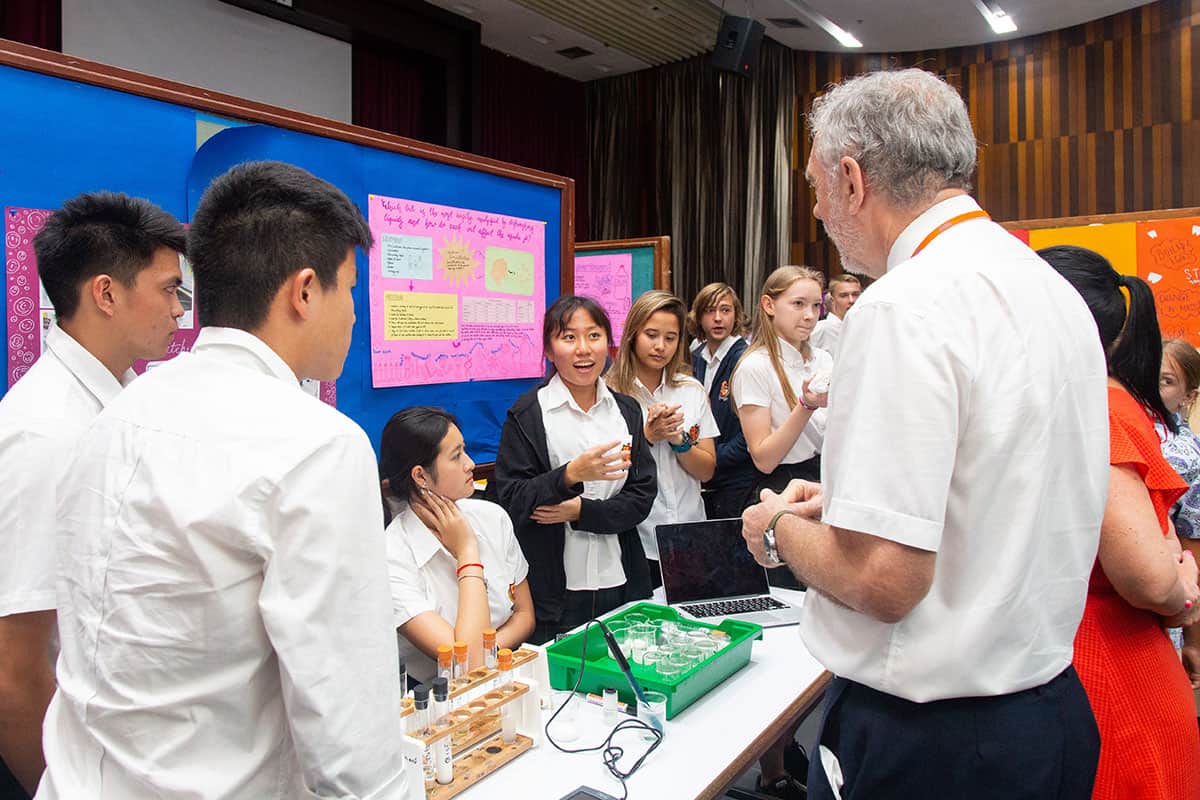 Year 9 students undertook a project to create a website page on 'Water'. A purposely-broad title allowed students the freedom to explore one of the many properties of water. In the process, they were required to film a related experiment that could feature on their web page before presenting their creations to their peers.
Our IB Biology and Environmental Systems and Societies students put their practical skills to the test in a field setting at Bang Pae and Ton Sai waterfalls. They collected data to analyse biodiversity in the two locations and examined the effect of human activity, getting the chance to practice many ecological research techniques that will be useful within their coursework in each subject. Students were also able to offer a touching donation to sponsor a Gibbon from the Gibbon Rehabilitation Project in memory of our Head of Faculty, Iain Richardson.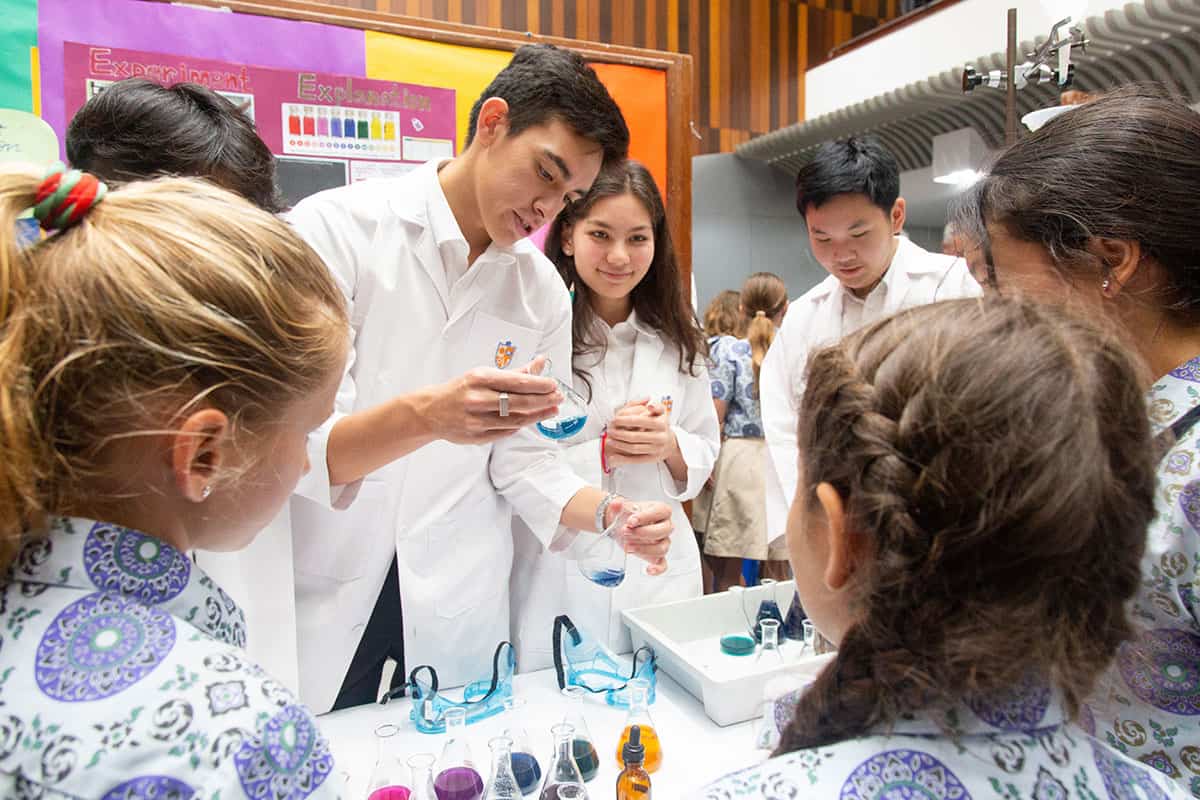 Finally, a huge congratulations to our Year 11 & 13 students who have worked hard to prepare for external examinations. We wish you the best of luck with your results and with whatever future endeavors you have planned!