Choosing the right school for our children is one of the most important decisions we make as parents. We had the opportunity to speak with four parents from ISHCMC, each sharing their unique experiences and perspectives. From the moment they joined our community, it became clear to them that ISHCMC offered an exceptional environment that empowered their children to learn and grow…
Ms. Loc Pham – a parent of three students from Early Explorers, Grade 2 and Grade 4
Ms. Loc Pham chose ISHCMC for its 100% English curriculum and International Baccalaureate (IB) programme. "When I found out that ISHCMC was one of the top schools in HCMC that provided the IB program, I decided to choose ISHCMC", she says. Ms. Loc also appreciated the school's emphasis on practical application and critical thinking skills, explaining, "my kids are taught to apply multiplication to a real scene, in lieu of just simply learning the multiplication table by heart". As a Mother who always encourages her children to take part in extracurricular activities, Ms. Loc really enjoyed the After School Activities at ISHCMC. "I have been super busy taking my daughter to ASAs classes – she enjoys them", Ms. Loc shared.
Ms. Loc also loves the student support. "My kids' teachers are always conscientious and supportive, sharing different methods of learning and providing in-depth feedback". She told us that her other son was a bit of an introvert when he first joined, although after a teacher encouraged him to join the school's hip hop dance group he started to gain confidence. "I'm truly happy to see that my son has a place to unleash his talent and nurture it", Ms. Loc expressed.
Ms. Romina Campana – a parent whose son is in Studio 5
Having been at ISHCMC for 5 years, Ms. Romina is an enthusiastic member of the school community, and she shared stories about her son's journey during our chat.
Despite initially struggling to communicate and integrate with his class due to a lack of English fluency, Ms. Romina's son now confidently communicates in English thanks to the exceptional English support provided by the school. Ms. Romina emphasized that the school also prioritizes his well-being, not just his academic performance. "The school always gives him emotional support to help him navigate different situations," she said. "The support that the school provides is not limited to the classroom, which is something I truly appreciate about ISHCMC," Romina shared.
In addition to her son's experiences, Ms. Romina highlighted the sense of community that ISHCMC fosters, not only for her son but also for herself. She currently teaches a cooking class as part of the school's parent education community program and has formed many friendships with other parents through school and PTO activities. "For us, as expats, the school has become an integral part of our social life," she expressed.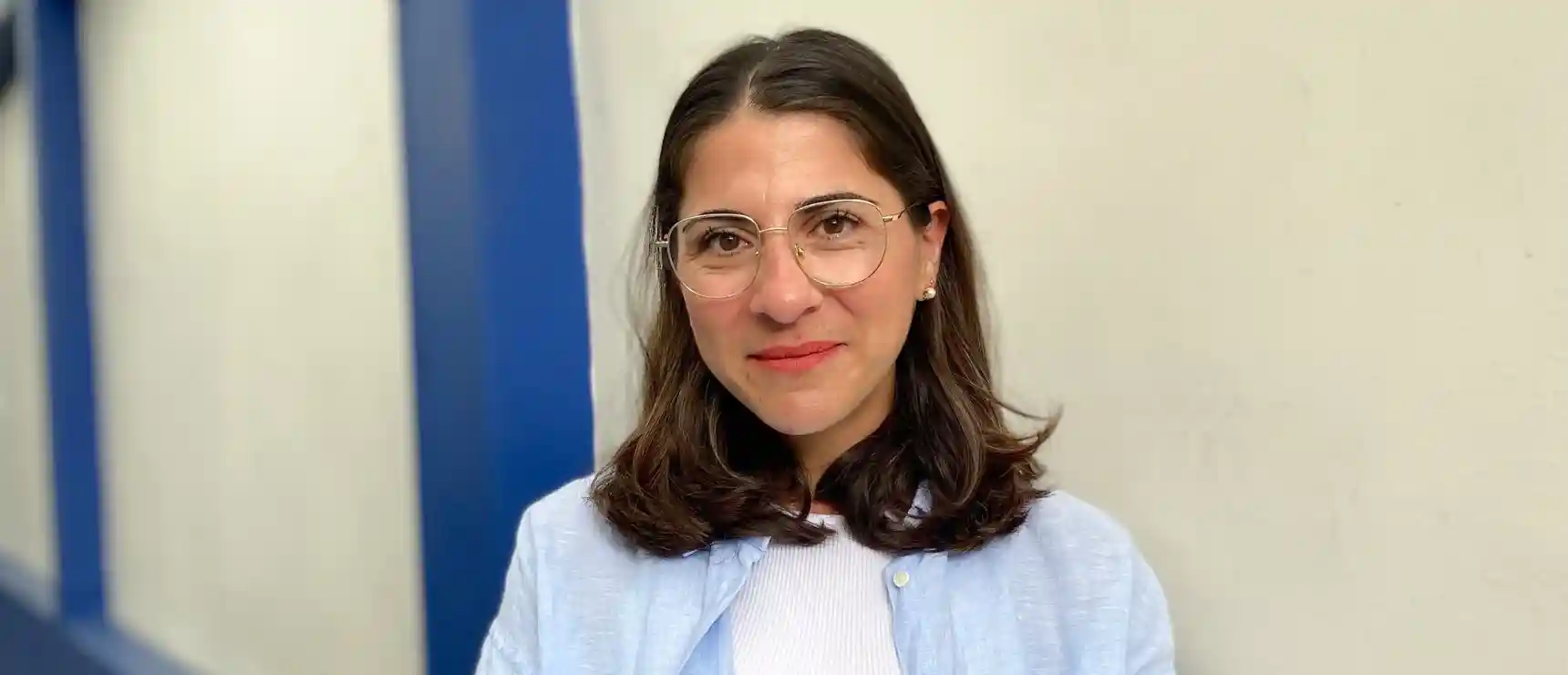 For Ms. Romina, ISHCMC is more than just a school; it is a significant part of her social life. She described the school as always having an open door, where she can talk to the school principal, the Head of School, or anyone else. "If you feel like you need the school to be there for you as a parent, ISHCMC is there for you," she concluded.
Ms. Nao – a parent with children in Kindergarten and Grade 6
Ms. Nao and her children embarked on their ISHCMC journey just four months ago, coming all the way from Japan. Despite being newcomers, their experience has been overwhelmingly positive, thanks to the helpful and kind teachers and the supportive community at ISHCMC.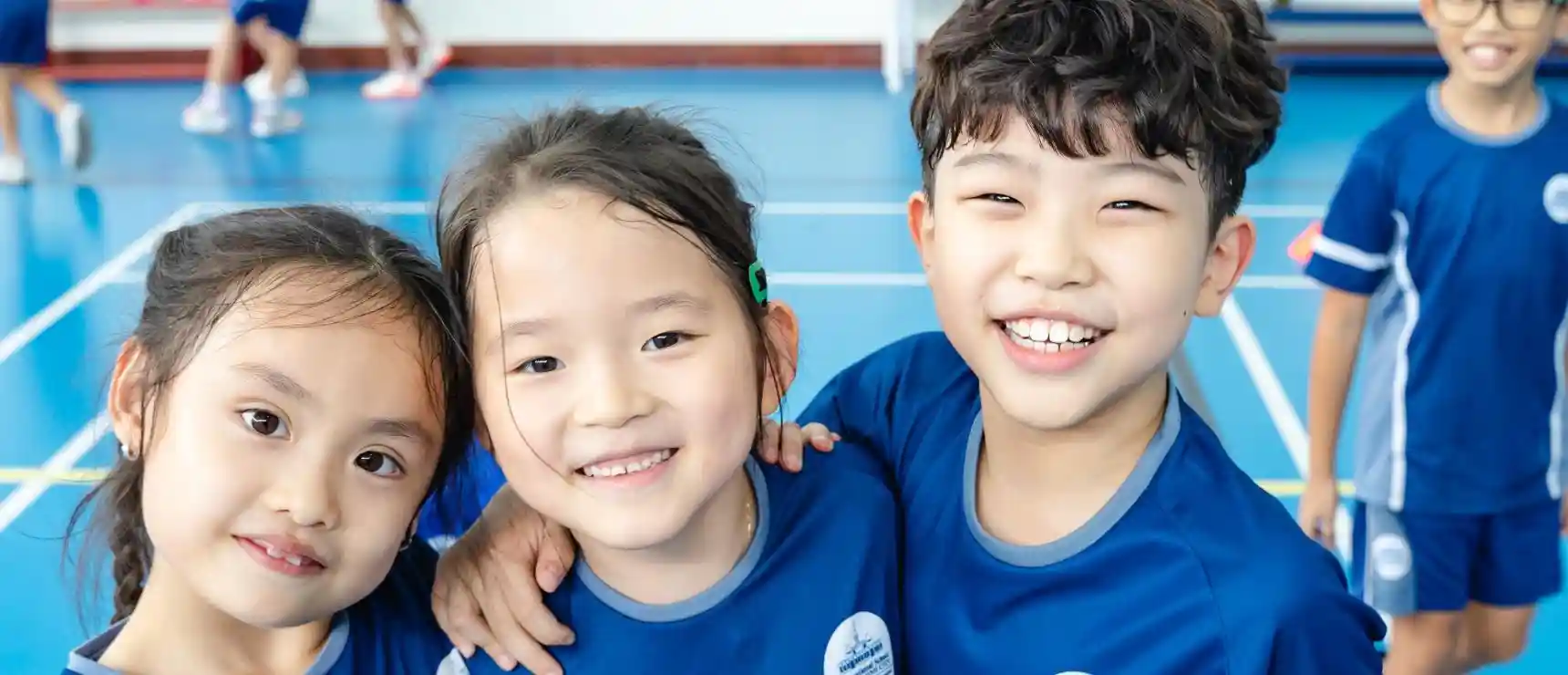 Her oldest daughter is enrolled in the Intensive English Language Program (IELP), which has been immensely beneficial for her language skills. Ms. Nao commented, "it's been very beneficial for her in terms of building up skills, like speaking, writing and reading skills." Beyond language proficiency, Ms. Nao is impressed by the concept of self-discovery offered in the secondary program. Her daughter has embraced the freedom of choice, exploring who she is, what she likes, and she is eager to learn more.
What truly stands out for Ms. Nao is the unwavering support her family has received from the ISHCMC community. Whether it's Mio's involvement in sports teams, which has helped her feel more comfortable with English, or the kind and helpful teachers, Ms. Nao feels confident that she and her children are in good hands. As a new parent, she values the school's willingness to answer all her questions and guide her through unfamiliar territory. "They are not just checking, but they conscientiously answer every one of my questions," Ms. Nao expressed her gratitude.
For parents seeking an outstanding educational experience for their children, ISHCMC is certainly worth considering. Our commitment to academic excellence, character development, and community engagement creates a nurturing and stimulating environment that fosters growth and success. At ISHCMC we truly understand the needs and aspirations of both students and parents, making it an excellent choice for families in Ho Chi Minh City.