Earlier this year, Peterborough Mayor Diane Therrien and Councillor Kim Zippel visited Ms. Brown's Grade 11 Gender Studies class at Lakefield College School to discuss their experiences as women involved in municipal politics. During their visit, Mayor Therrien and Councillor Zippel also spoke about the experiences they've seen their colleagues face in the workplace and how identity markers beyond gender, such as race, ability, age, and sexual orientation, factor into the way people are treated in politics (and beyond). This conversation led Ms. Brown to invite another Council member, Councillor Kemi Akapo to the class to continue this important discussion about intersectionality in politics.
Ms. Brown's Grade 11 Gender Studies and Grade 12 Equity and Social Justice classes welcomed Councillor Akapo to LCS to learn about her lived experience of being a woman of colour within the political arena.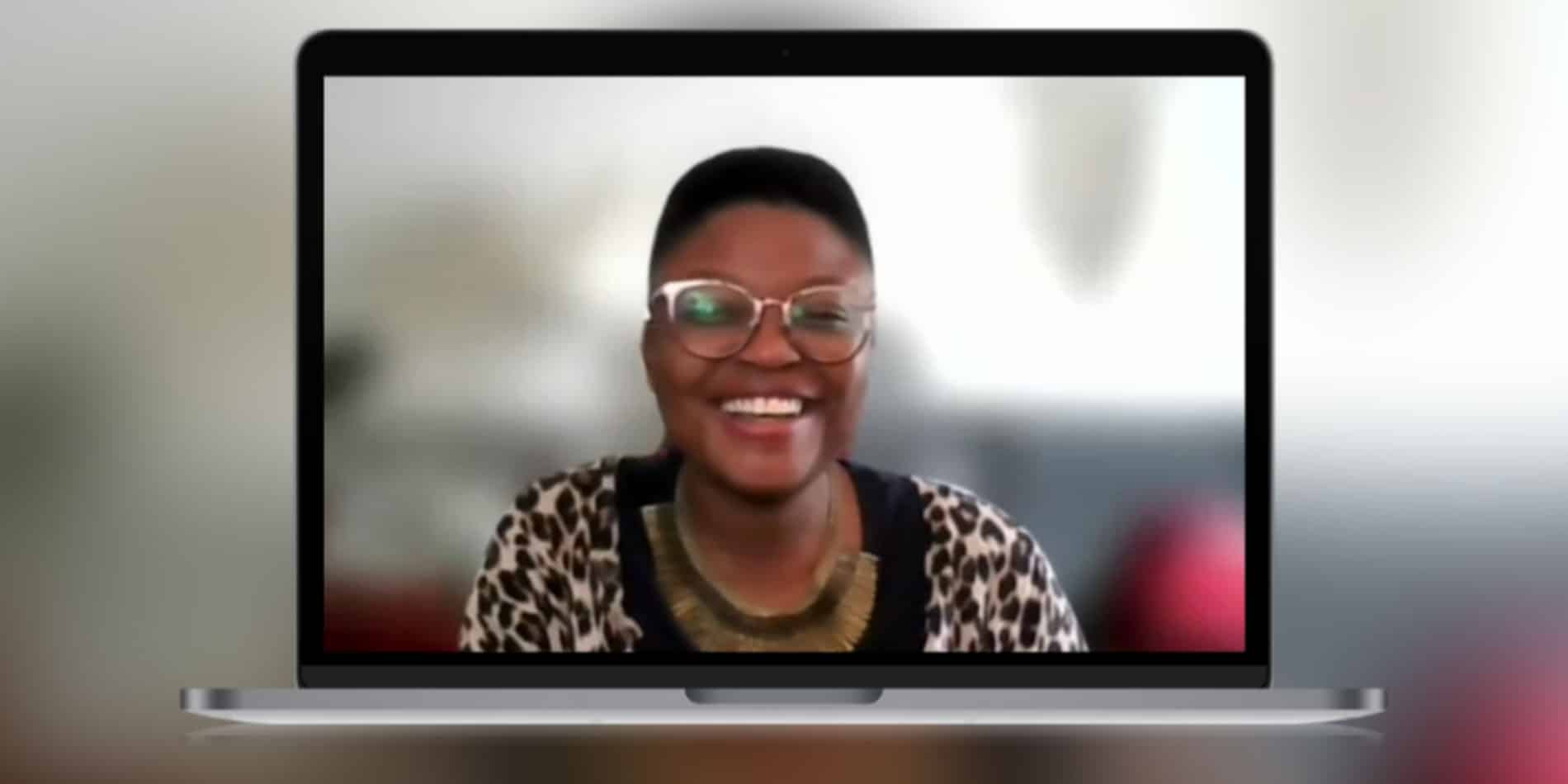 Councillor Akapo detailed her background and experiences that led her to a career in politics. Born in Nigeria, she came to Canada in 2005 to study at Trent University where she earned her degree in International Development Studies and English Literature. During her experience as an international student, Councillor Akapo discovered the dire need for an improved public transportation system in Peterborough. With her desire to see a change in this aspect of the community, she began attending city council meetings to learn more about potential solutions.
After asking several people whom she respected and deemed equipped to run for the role of Councillor in Peterborough and receiving the answer "no", she decided to take on the role herself. In 2018, Councillor Akapo became the first Black female councillor in Peterborough and the first openly queer councillor. She spoke about the difficulty of being the first person to accomplish something and noted that she felt a distinct pressure to succeed to "set the bar" for other Black people in local politics. Councillor Akapo noted that this pressure is often felt by marginalized individuals as they face the unfair burden of representing an entire community of people; something that those in positions of privilege are not tasked with doing.
Councillor Akapo spoke about the prejudice she has faced as a Black queer immigrant woman in local politics, citing several instances of discrimination, including having a constituent state that they would not vote for her specifically because she is Black. Her experiences illustrate how marginalized individuals continue to face inequitable challenges as they navigate systems that were designed by and for older, white, cisgender men. Despite these difficulties, Councillor Akapo continues to work toward enacting positive change. "Just because change is difficult, doesn't mean it doesn't deserve to be done."
Our students listened intently throughout her talk and posed prudent questions. Sofia '23 asked, "What challenges have you faced as a Black woman in politics?"
Councillor Akapo stated that the feeling of loneliness was challenging to overcome but she found community amongst other Black councillors in Canada. She joined a discussion group with her colleagues who share similar lived experiences to have a safe space to vent and discuss the challenges they face in their careers.
Shenda '22 asked Councillor Akapo if she ever loses hope when times are tough, particularly in the current global climate where it seems as if there are so many important issues erupting daily that it can be difficult to remain optimistic. Councillor Akapo said, "I never lose hope but sometimes I lose steam." In those moments, she tries to take a break and find a moment to refresh before going back to work. Citing one of her favourite quotes from The Talmud, Councillor Akapo said, "Do not be daunted by the enormity of the world's grief […] You are not obligated to complete the work, but neither are you free to abandon it."
Lakefield College School is grateful to Councillor Akapo for sharing her experiences so openly with students and offering a safe site for them to ask questions.