From Family Weekend celebrations and fall athletics competitions to time in the classroom and travel across Switzerland and Italy, we take a photo-driven look at the past month at TASIS.
Math Superstars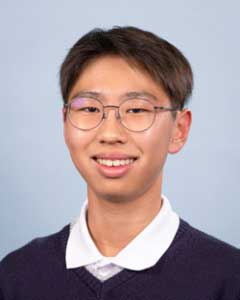 The first round of the Swiss Mathematics Olympiad was held in late September, and we are delighted to report that five TASIS students—Sooyoung Choi '25, Spencer LeGresley '23, Alex Varha '24, Diana Xiao '26, and Bill Zhang '23—are among the 265 students (out of 1692 entrants) who have qualified for the second round! The next competition will be held in Lugano, Lausanne, and Zurich in early December, and the final Swiss round will be held in Zurich in March, with the winner advancing to the international competition in Japan this summer. 
Hoop Dreams

On sunny October 3, Middle School students enjoyed Physical Education class outdoors on the basketball courts.
Talented Staff

Helen Roowalla, TASIS's Admissions Operations Manager and an exhibiting artist since 2011, chatted with members of the faculty and staff about her distinctive artwork and vibrant pop-art style during the opening of her exhibit in the Faculty Lounge on October 5.
Families on Campus

As part of Family Weekend, we celebrated the incredible life of TASIS founder and international education pioneer M. Crist Fleming at a beautiful assembly on October 6. Watch the full assembly, which included a moving performance by the Elementary, Middle, and High School Choirs, and see more photos.
In Their Children's Shoes

While on campus, TASIS parents spent a half day following their children's schedules, learning about their classes, and meeting their teachers.
Focused on Studies
A 6th-grade student in Ms. Camilla Perani's Storia e Geografia course took diligent notes during class on October 11. See more photos.
Supply and Demand

During Mr. Michael Clardy's IB Economics class on October 11, two juniors worked together to better understand the effect price has on a company's supply curve.
Excited for Art

Grade 2 students were eager to start art class with Ms. Caroline Rossi on October 11.
Learning and Laughing Together

Ms. Emily Clark's AP Literature and Composition class shared a laugh while discussing Edith Wharton's The Age of Innocence on October 13.
The Marimbas Are In

On October 13, High School Instrumental Ensemble students, under the direction of Performing Arts Department Chair Ms. Erika Cramp, experimented with new marimbas, which they assembled earlier that week.
Faculty Excellence

Under the watchful eye of TASIS Khan-Page Master Teacher Ms. Federica De Bianchi, a 7th-grade Italian language student shared his work with the class on October 13.
The Theory of Knowledge

Grade 12 IB students tackled a number of tough questions (e.g. Are some types of knowledge less open to interpretation than others? How might the context in which knowledge is presented influence whether it is accepted or rejected? To what extent is certainty attainable?) and presented their findings at the second annual TASIS Theory of Knowledge Exhibition on the Kay Hamblin Terrace on October 13.
Rising to the Challenge

The Boys Varsity Volleyball team hosted a friendly competition against the American School of Milan in the Palestra on October 13. See more photos and read recaps of our recent athletic contests.
The Joy of Reading

Ms. Lisa Olsen's 2nd-grade students concluded English Language Arts class on October 14 with some free-reading time.
Surf's Up

As part of TASIS's robust Academic Travel Program, a dozen TASIS students and three faculty members traveled to Crans Montana, Switzerland, to surf in a wave pool on October 14–16.
Tigers Strike Again

Our Boys Varsity Soccer team outscored their opponents by 13 goals en route to an impressive second-place finish at the NISSA Championship Tournament on October 15.
NISSA Champions!

Our Varsity Girls Soccer team was unbeaten at the NISSA Championship Tournament in Milan on October 15 and took home the first-place trophy. The girls played with enthusiasm and positive energy throughout the day and outscored their three opponents 9–3.
The Innovator's Journey

It was a pleasure to welcome Energy Vault co-founder and CEO Robert Piconi to campus on October 17–18 to open the 2022–2023 TASIS Speaker Series. Mr. Piconi delivered an engaging keynote address and spent two full days visiting High School biology, chemistry, physics, and economics classes.
Activities Galore

Our vibrant Weekend Activities Program is designed to provide TASIS students with an abundance of opportunities to have fun, explore Switzerland and Italy, and strengthen the sense of community between boarding students, day students, and faculty members. Over the weekends of October 15 and October 22, options included a karaoke battle in The Lounge (pictured above), a trip to Monte Tamaro to ride the zip line and alpine slide, a hike from Monte Brè to Gandria, a proctor-sponsored campfire with S'Mores, a trip to Ponte Tresa for sushi, a 1950s-themed diner night, a walk along the local Percorso Vita, a journey to the Brissago Island Botanical Gardens on Lago Maggiore, a Monte San Salvatore hike, and more. We thank Weekend Activities Coordinator Natalie Philpot and our wonderful team of faculty chaperones for making this magic happen week in and week out!
Day Trips to Milan

Our Elementary School students embarked on field trips to Milan on October 21. Grade 5 visited the Sforzesco Castle, grade 4 visited the Novecento Museum, and grades 2–3 visited the Milan Theater Workshop.
The Crowd Goes Wild

Senior Idriss Loueke nailed a deep jumpshot to win the Student Council-sponsored basketball shooting contest during the High School assembly on October 21.
Theater Retreat
The cast and crew of this year's High School Fall Play, The Imaginary Invalid, traveled to Villa Costanza in Pontenure for a long weekend of intense rehearsals on October 20–23. The TASIS production of Molière's classic comedy will premiere in the Palmer Cultural Center on November 18.
Mountain Biking in Paradise
A group of thrill-seeking TASIS students and faculty chaperones spent three days of Academic Travel shredding the mountain biking trails of Finale Ligure, Italy, on October 20–22. Check out the terrific video above and
Top-Notch Robotics

Coach Amy Bloodworth and the newly created High School Robotics teams had a great start to the season at the VEX Robotics qualifying tournament hosted by International School of Basel on October 25. TASIS Tigers 1 (pictured above) and TASIS Tigers 2 placed first and third, respectively, out of seven competing teams—an outstanding start for both teams as they prepare for the official VEX Robotics Competition in Basel on February 23!
Spooky Fun
The TASIS Parent Association did a wonderful job organizing fun fall celebrations for students in all three divisions to close down the month. Students enjoyed spooky treats, dressed up in fun costumes, and played festive games.