Sixty-seven Jerudong International School (JIS) students from Years 11 to 13 recently took part in the UK's largest national Maths Competition – the Senior Maths Challenge (SMC). Students in these years were encouraged to participate, although this was purely voluntary!
The Senior Maths Challenge is aimed at Year 11 – 13 students (age 15-18). The challenge involves answering twenty-five multiple choice questions in ninety minutes – without a calculator! It is a lively, intriguing multiple choice paper designed to stimulate interest in Maths for a large number of students. The questions are aimed at testing students' Mathematical dexterity – their ability to apply the Mathematics they've learnt in unusual and creative ways.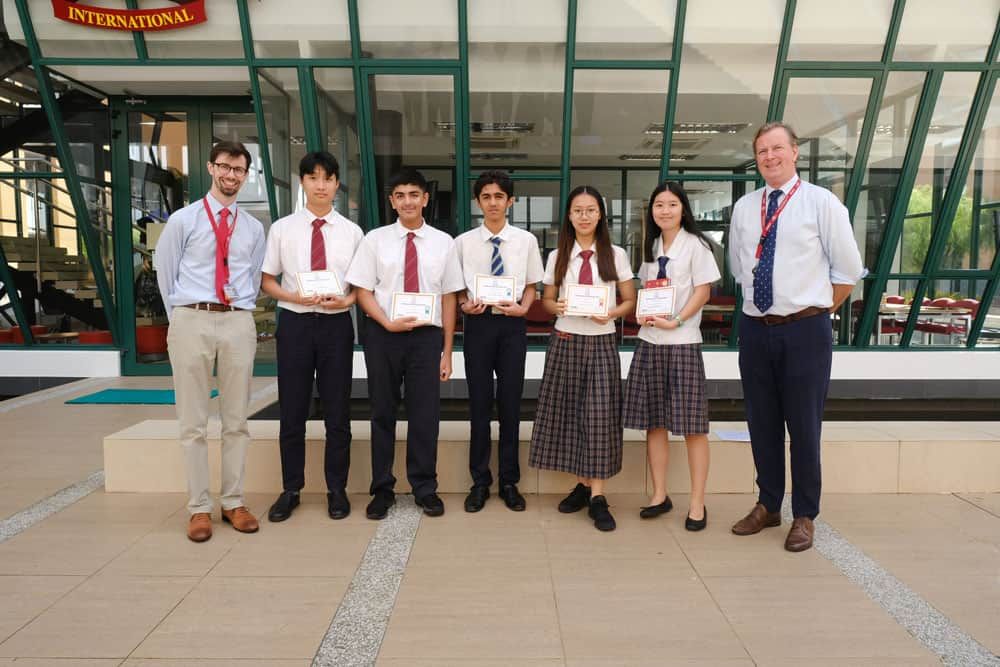 The top 60% of students nationally receive a Gold, Silver, or Bronze certificate in the ratio 1:2:3. This year twenty-seven Jerudong International School students received a Bronze award, eight received a Silver award and five received a Gold award. The Mathematics department also gave the five gold award winners a Maths related book to further their interest in Mathematics. With titles such as "Things to make and do in the fourth dimension", by Matt Parker and "How many socks in a pair?" by Rob Eastaway.
Lucy Sa won the best in the school with 105 points followed by Joseph Jung with 100 points, Yahya Ul Hasan was the best in Year 11 with 96 points, followed by Kartikeya Aneja, the best in Year 12 (93 points) and Isabel Loh (92 points).
Winning silver awards were Firdaus Khairussyakirin, Novanda Wahid, Jun Lee, Ethan Cheam, Ray Kakuta, Jacob Kattikaran, Haziq Jefferey and Billy Ren.
27 students won Bronze Awards – Gabriel Chan, Baasim Isa, ALya Norafan, Isyam Sazali, Edward Liew, Seung Woo Kim, Sheharyar Siddigui, Preksha Shubham, Darwish Zainal, Lin Lett Moe Oo, Ambree Ahmad, Miza Athaa'ullah, Patricia Sim, Justin Lim, Ammar Mohieldin, Qawiem Jais, Kelly Lim, Mustafa Nasir, Kassy Pacudan, Liz James, Yong Peng Lee, Aung Ko Ko, Basmala Saada, Atip Adimas, Anusha Bhushan, Ru Poh Sim, Alvin Yoon.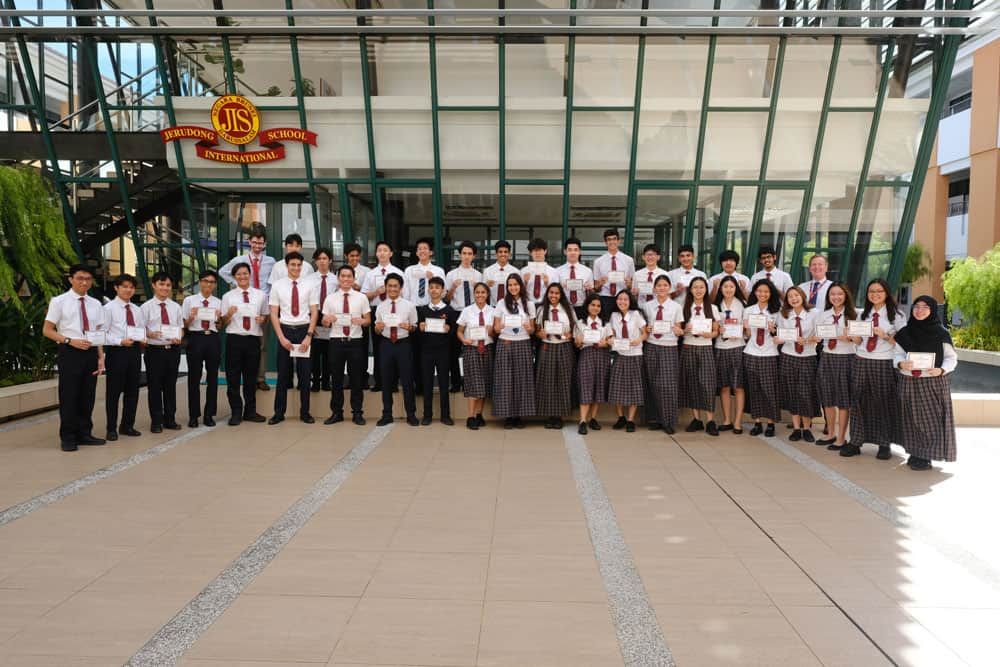 Head of Maths at JIS, Mr Phil May explained
"Developing resilient problem solvers is at the heart of what we try to achieve as a Maths faculty at JIS—this is exactly what the SMC is all about. The challenge encourages mathematical reasoning, precision of thought, and fluency in using basic mathematical techniques to solve interesting problems. It is these sorts of problems and puzzles that are the reason I became a Maths teacher and the reason for my love of Maths. I am very proud of all of those who took part and especially those who managed to gain a certificate – well done!"
One thousand of the highest performers are then invited to take part in the British Mathematical Olympiad (BMO)—a two and a half hour challenge requiring students to write full written solutions. This year, Jerudong International School invited two of their highest performing students to take part in the BMO; Yahya Husain Ul Hasan (Y11) and Joseph Jung (Y13).
Principal Mr Nicholas Sheehan commented:
"I am tremendously proud of all of our students who put themselves forward to participate in this challenging competition. I wish both Yahya and Joseph the best of luck in the upcoming British Mathematical Olympiad. They should be very proud to be participating – a fantastic achievement. We hope to see many more taking up the challenge at JIS next year!"