Thirty Four Year 12 Biology students from Jerudong International School (JIS) recently entered the Intermediate Biology Olympiad held by UK Biology Competitions (UKBC). This organisation works closely with the Royal Society of Biology and the University of Warwick to bring Biology competitions to students all over the world. The competition typically receives around 9,000 participants from over 550 schools worldwide.
Questions in the competition were set on topics which students are likely to have covered in their first year of the A Level Biology course. Additional questions required the students to use their problem solving skills and understanding of core principles of Biology in general.
Out of thirty four students, Mohamed Bassim Isa achieved Gold, 6 students Beverly Liaw, Elmeeza Yasrinal Eddy, Gabriel Chan, Jayden Ang, Josh Lindsay and Patricia Sim achieved Silver and Ye Htet Oo won the Bronze Award. In addition, five of the JIS students were highly commended and nine were commended. Overall, 65% of the JIS senior students who participated were commended or higher.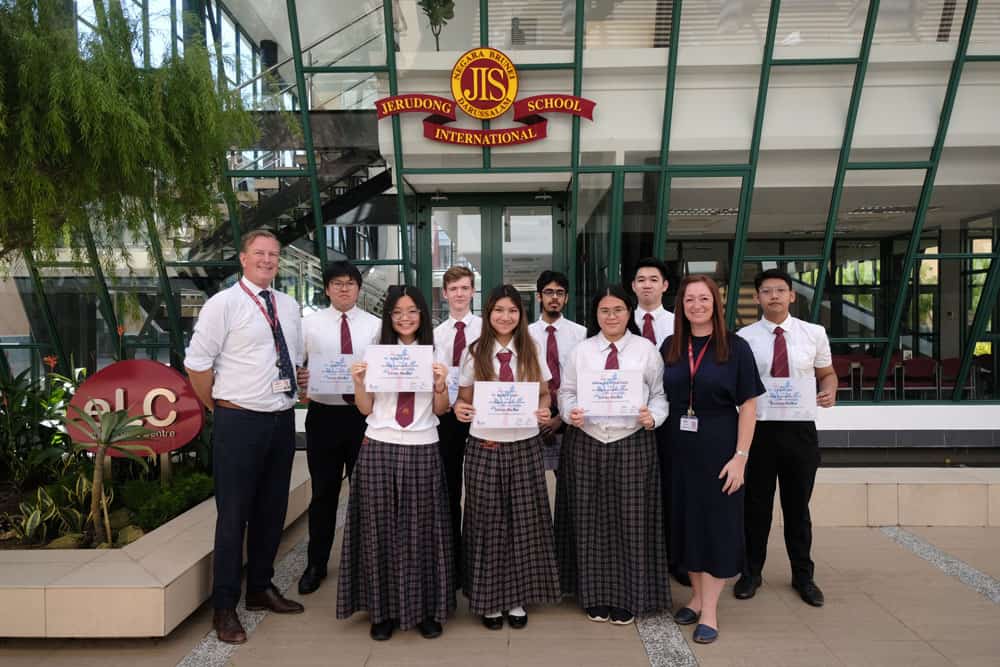 Their Biology teacher, Mrs Adele Major, was delighted to hear this news.
This is the first time that the Biology Department has entered students for this internationally recognised competition. Biology A Level is a popular subject at Jerudong International School and I am very proud of these remarkable achievements. My congratulations go to all of the students who participated.

Nicholas Sheehan, Principal