Jerudong International School is proud to announce that the school has been successful in achieving the prestigious ISO 9001 Certification. ISO9001 is an international standard for quality management systems. Organisations use this standard to demonstrate the ability to consistently provide products and services to meet customer and regulatory requirements.
Principal Nicholas Sheehan commented "As a school, we take great pride in our motto 'Achieving Excellence'. However, the teachers and students are upheld by a tremendous support staff team ranging from the HR function to the IT support network – a whole range of administrative and logistical support here at JIS. Our support team, just like the academic team, are also 'Achieving Excellence' in their areas of responsibility. The ISO 9001 is truly a measure of the excellence of each of these functional areas and I am very proud that this award acknowledges the hard work which goes on behind the scenes at JIS."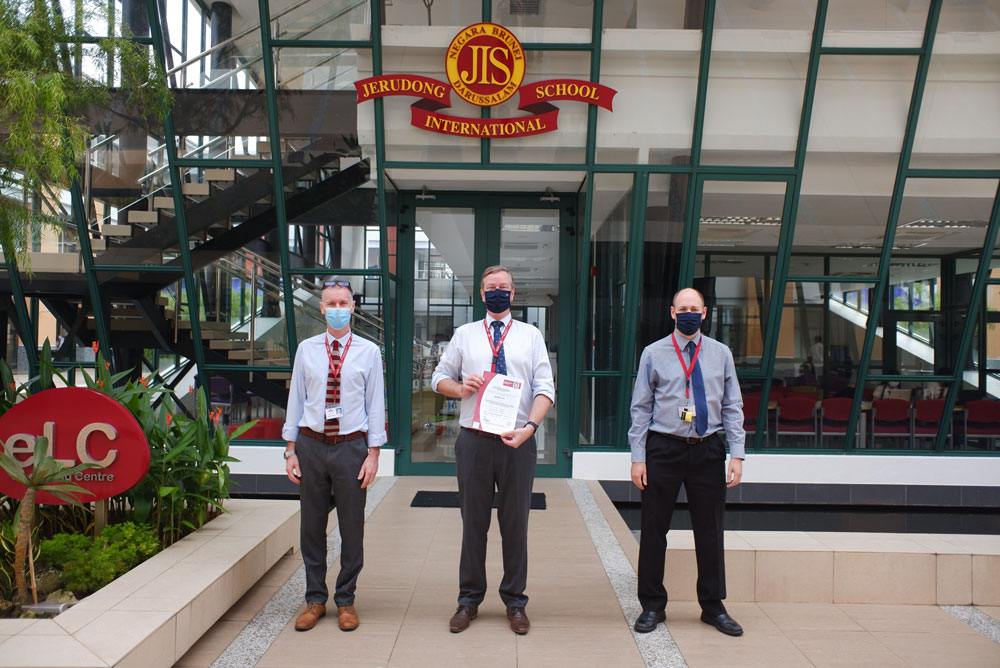 To achieve this certification, the school was required to go through a number of different stages. As Director of Enrichment and Operations, Justin Harris explained. 'Each department within JIS, identified the services / products provided within school. The systems and processes in place for the delivery of these services were detailed and also the systems checked internally to ensure consistency of quality. In September, Bureau Veritas undertook a certification audit which included interviewing staff from each of the departments to ensure that the rigorous requirements of ISO 9001 were met.'
The benefits of going through this process means the school has cemented best practices within each department. It has highlighted to many of the staff the importance of the work they do and why their role is so important to ensure the effective running of the school. Mr Neil Brown coordinated the accreditation process, 'Sometimes people can be apprehensive about a certification process, however, we have found this to be an opportunity to thank and affirm the fantastic support staff we have at JIS. This award is really a means of celebrating their ability to provide a consistently high quality service within the school.