The ISHMUN club has been one of the most robust and well-established programs since its establishment. Despite having some challenging years with the pandemic, ISHMUN has returned even stronger than before with over 70 members throughout High School, and a newly formed Middle School Club. In the past year alone, the ISHMUN team visited seven conferences and received multiple awards at each event.
The ISHMUN 2023 conference, the most recent event organized by ISHMUN, proved to be a resounding success. Guided by the theme of 'Honouring the past, treasuring the present, shaping the future,' the conference centered around discussions on topics crucial to shaping tomorrow's world.
The Secretary General, enthusiastically shared the positive feedback received from other delegates regarding the conference. The conference offered delegates chances to be exposed to "The conference offers a high level of debate and a more challenging atmosphere than any conferences", he expressed.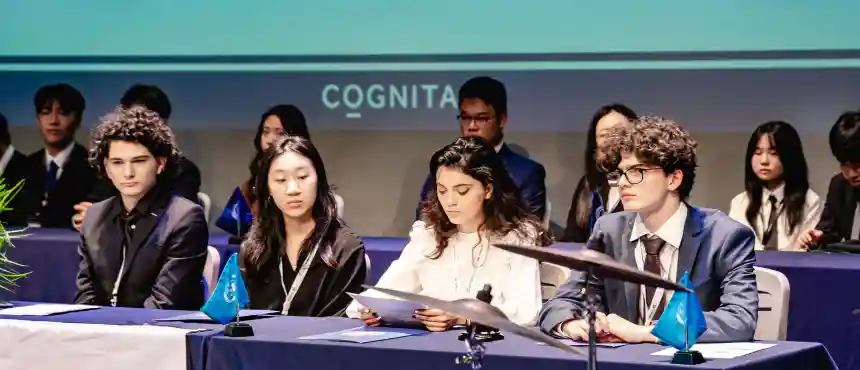 He highlighted the significance of the conference in laying a strong groundwork for hosting an international conference in the upcoming year, indicating the remarkable growth and potential of the ISHMUN team.
ISHMUN offers numerous opportunities for members to develop and grow. The Deputy Secretary General of ISHMUN, emphasized the benefits it brings to their academic studies, such as enhancing presentation skills.
Additionally, she noted that the discussions in MUN are highly relevant to their coursework, particularly regarding the United Nations, individuals, and society topics.
"Thanks to that, we can be able to talk about things that are especially related to global context." – she commented.
With their primary objective of assisting not only their own club but also other MUN clubs in Ho Chi Minh City in flourishing by providing them with exclusive access to a high-level international conference, ISHMUN members are working passionately and planning on hosting many meaningful sessions.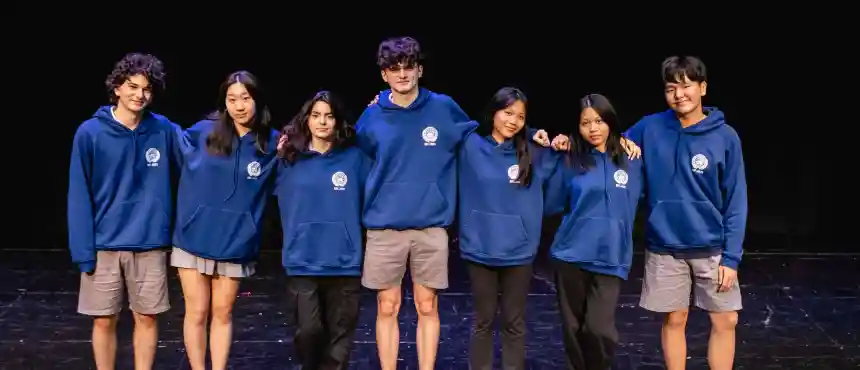 "We strongly encourage everyone to join. It's an opportunity to meet new people and expand your skills. Although it may appear daunting for new members, gaining experience is always beneficial. It serves as an excellent avenue for personal and skill development as well."