Tens of billions of single-use coffee capsules or "pods" are produced globally every year. Of these, a significant number end up in landfill sites. The complexity of coffee pod packaging – usually a hybrid of plastic, aluminium and organic material (the coffee grounds) – as well as their small size, make them difficult to process in municipal recycling facilities.
As a result, companies worldwide are tackling this massive garbage problem with more eco-friendly designs and recycling solutions. For example, compostable pods made from corn starch or sugar cane are a sustainable alternative for coffee lovers eager to reduce their carbon footprint.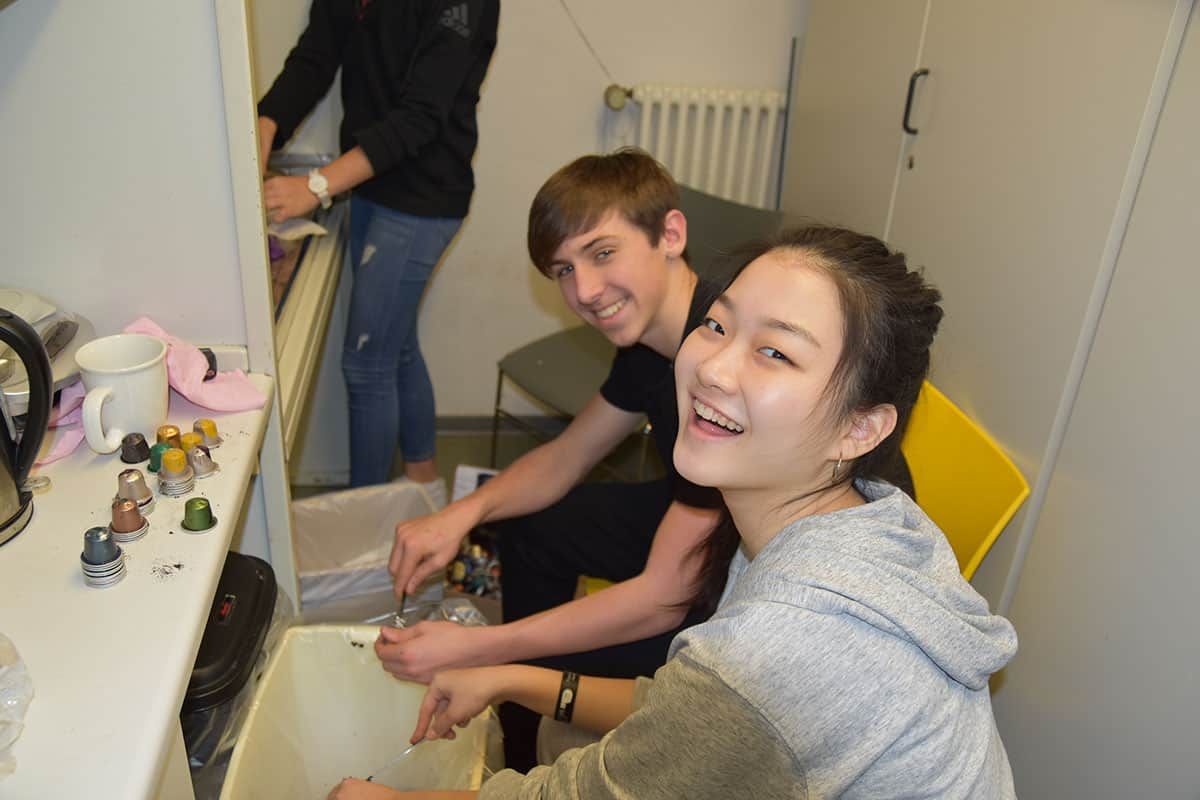 A group of grade 9 and 10 students at ISD have discovered another creative solution underway in the Philippines, which they have been inspired to support.
Artisans of Hope, an initiative of the NVC Foundation in the Philippines, is seeing thousands of used coffee pod containers resurrected as exquisite artisanal pieces, which are sold to support development projects in local, disadvantaged communities.
As part of their MYP Service as Action (SasA), Anna, Barbora, Cara, Jeongmin, Mia, and Ryan are collecting, cleaning, and sending boxes of used coffee pods to the Philippines. By doing so, they are helping these remarkable artists to transform waste for the benefit of humanity.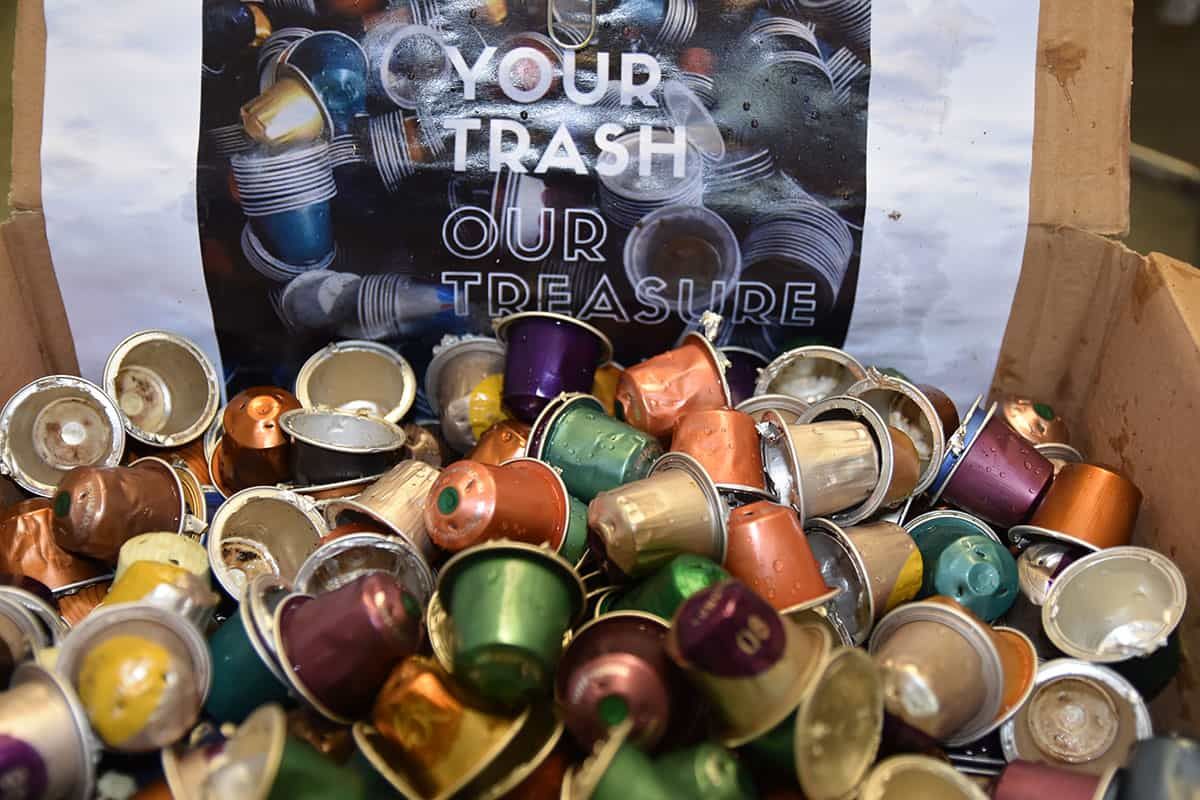 The students have invited the entire school community to donate their used pods and are spending their spare time scooping out the grounds and salvaging the rainbow remains.
"I feel like we've already cleaned hundreds," Jeongmin says, "but it's for a great cause."
The students explain that they researched the organisation and were impressed by the variety and quality of what could be made from used pods – everything from jewellery and Christmas decorations, to large mosaics and furniture.
"Instead of these ending up in landfill or in the ocean, they're being used to create something special," Ryan explains.
"We'll continue this until the end of the school year."
A catalogue of the beautiful creations of Artisans of Hope is available​ ​here​.