Sport and fitness have been lifelong passions for grade 12 student, Daniel. He's played competitive rugby and lacrosse, trains as a boxer, and frequents the gym to work on his strength and conditioning. In just the last year though, Daniel has discovered a surprising new talent that demands an altogether different kind of training and focus: the visual arts.
For his IB Diploma coursework, Daniel is preparing a portfolio of paintings and drawings that focus on human musculature. By studying and imitating depictions of the male form in Renaissance art, Daniel has produced striking works that explore bodies and body parts in motion and wrestle with contemporary constructs of male beauty.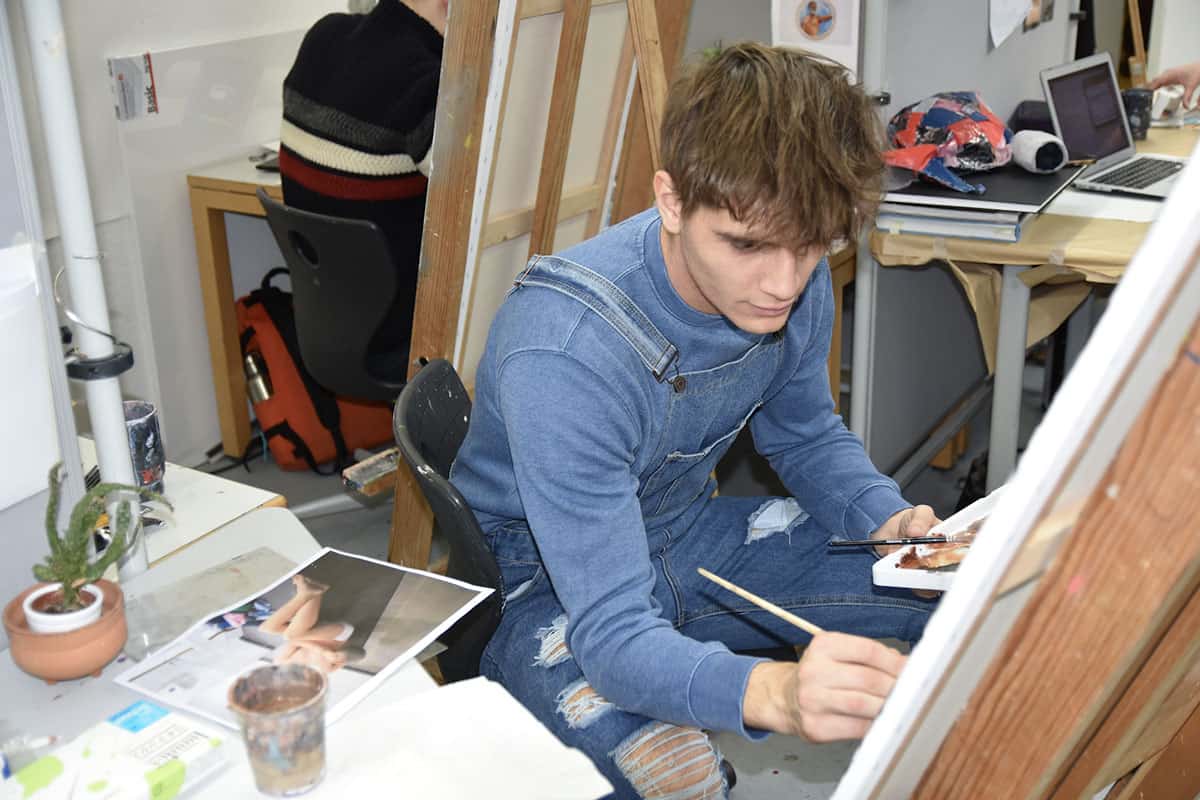 "I started by looking at the anatomy and form of muscle," Daniel explains.
"It kind of started shifting to the question of the ideal male form and how men are influenced by social media to work out and achieve the perfect body."
Art is a new discovery for Daniel. He is taking inspiration from Michelangelo in the representation of musculature and use of light.
As part of the ISD Hub of Innovation's recent Speaker Series event, ISD students were able to have a studio visit from the French-Tunisian performance artist, Elma Riza.
For Daniel, this was an exciting opportunity to discuss his work, one-on-one, with a professional artist and to expand his outlook.
"I thought it was so cool. Having a professional look at my work was kind of surreal. Her thinking is so abstract; she sees things differently to how we do. She gave me some interesting ideas."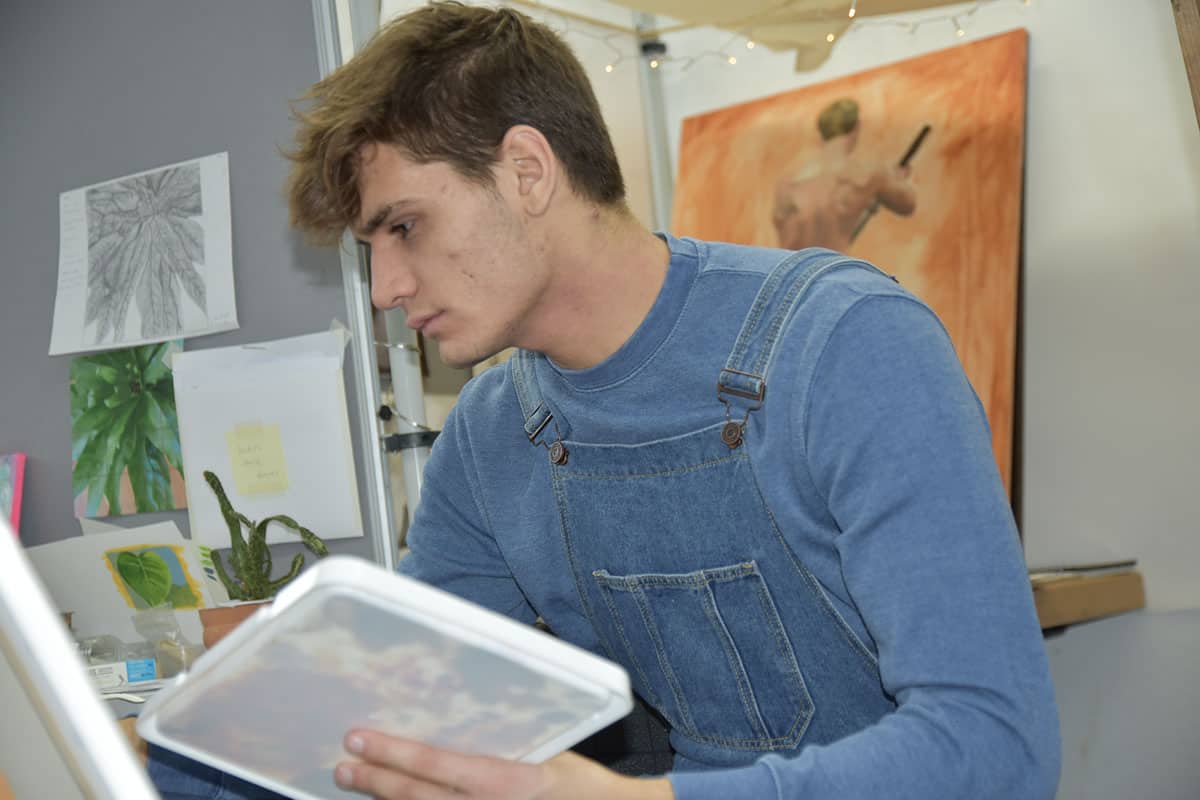 While Daniel admits things are not always smooth sailing in the art studio, he believes that ISD has given him the support and resources to develop complex skills and broaden his creative thinking.
"This piece that I'm starting on, I wanted to put my fist through the canvas. Everybody has those days when they want to destroy what they're doing. But I think that if I keep going, I'll eventually achieve what I'm looking for.
"At ISD you can use anything you need to. If you're ambitious about something, the teachers help you to achieve it. It's nothing like where I used to live."
With graduation not far away, Daniel is naturally thinking about next steps. That could mean studying business management at university, or taking a gap year, or staying in Düsseldorf a bit longer to improve his German. Whatever Daniel decides, he undoubtedly has the drive and energy to make a success of it.
"I'm super ambitious," he says, smiling.
"I find that I have to slow down. It's definitely a process. It's the same with painting; I think to myself, if I just keep going, I'll eventually achieve what I'm looking for."