Anyone who has sat in the audience at an International School of Dusseldorf theatre production will understand the passion, artistry, and ambition that drives this programme. Our students really do experience the full theatrical gamut: professional sound and lights, original set designs, exquisite costumes lovingly sewed by parent volunteers. 
At ISD, as in the world at large, performing arts have taken a severe hit due to COVID-19. Fortunately, our creative theatre teachers have enabled theatre studies and performances to continue in a dynamic – and COVID-safe – environment.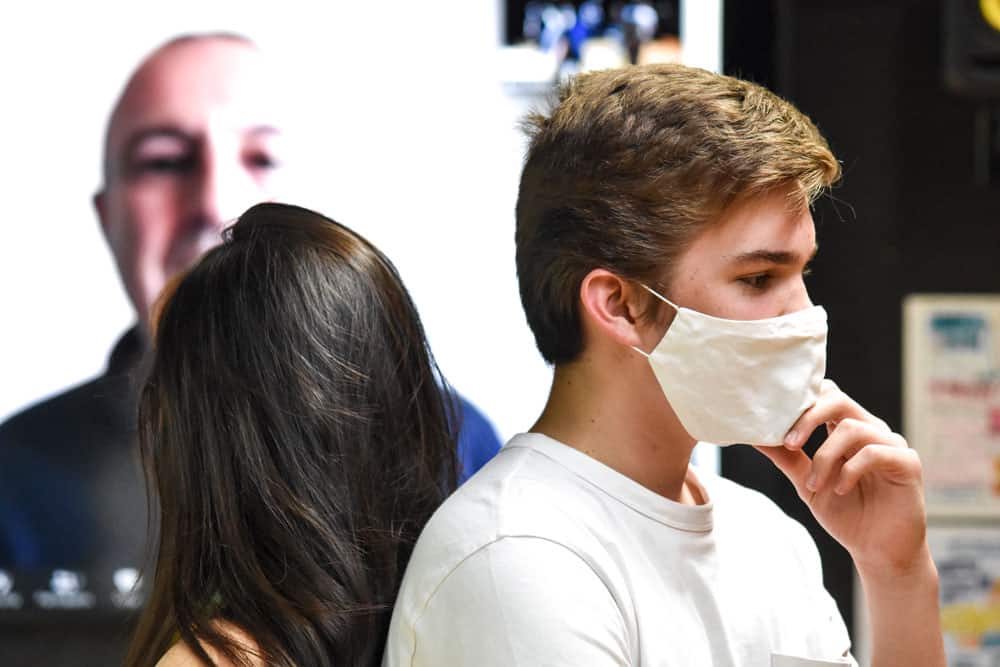 When the International Schools Theatre Association's (ISTA) annual Theatre Arts Programme Symposium (TaPS) in London was cancelled this year, ISD worked in tandem with ISTA on a trial of virtual workshops for our DP students.
TaPS allows students from across the world to connect with, and benefit from, top international theatre practitioners, as well as to see productions by some of the world's most accomplished and well-recognised theatre companies. The programme offers immensely valuable and inspiring opportunities for young people interested in theatre.
Dinos Aristidou is a playwright, director, and education consultant working in the United Kingdom. He is also an IB curriculum author. Dinos recently conducted a series of performance skills workshops with our grade 11 and 12 theatre students via Zoom, as part of the trial.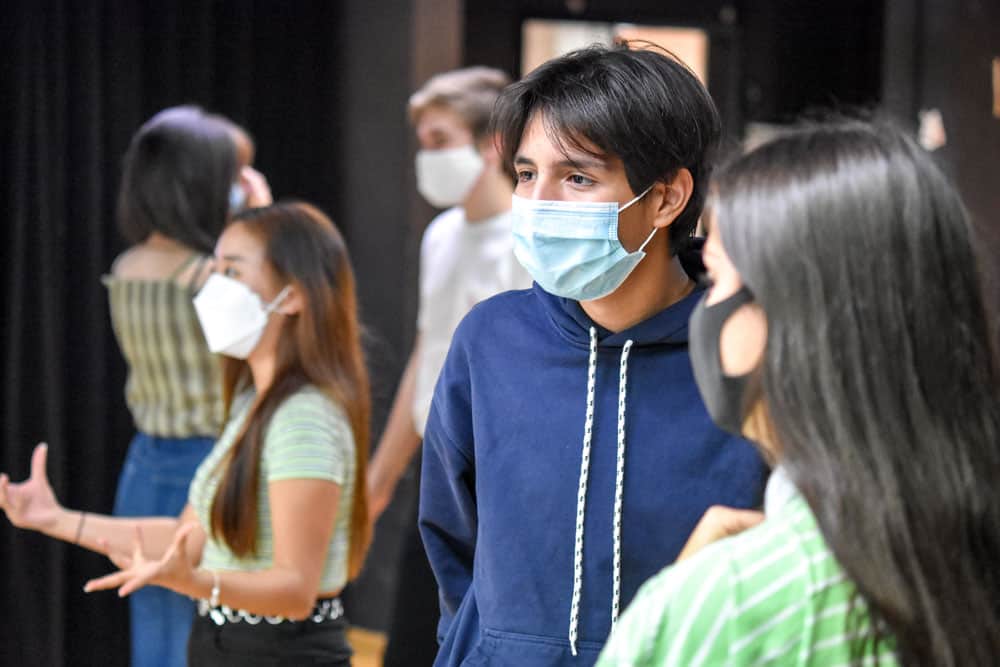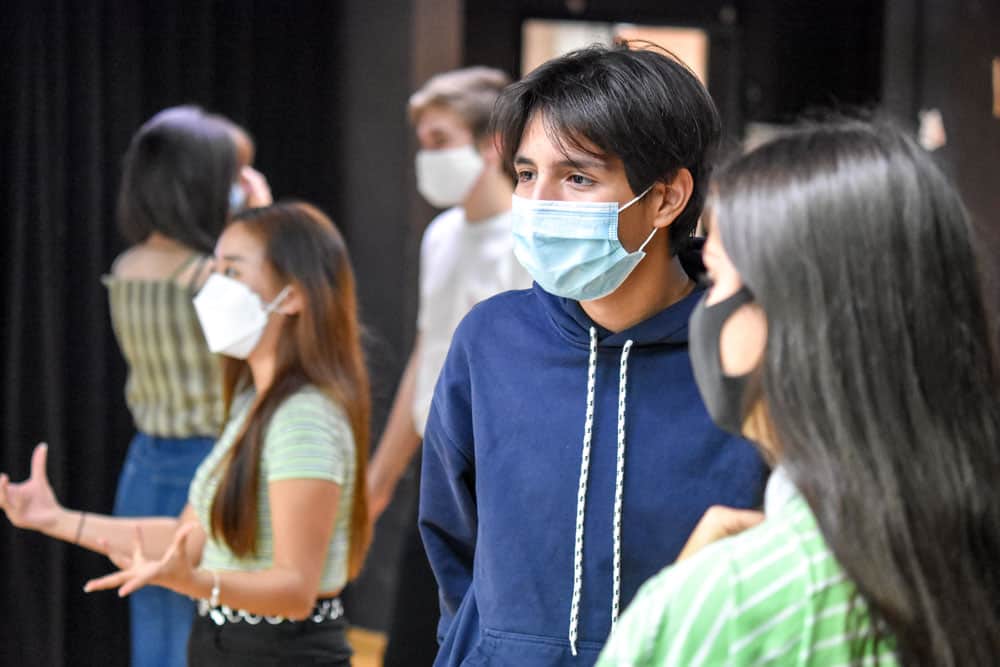 "The theatre students were a joy to work with," Dinos said.
"They were open-minded, curious and willing to engage fully in all the activities, working with imagination and creativity. Though we were working from different locations, they were fully engaged so that I felt connected and 'in the room' with them."

Dinos
In addition to the success of the virtual TaPS workshops, our grade 11 students recently had the opportunity to hear from a heavyweight in the European cinematic scene: Finnish screenwriter and film director Aku Louhimies.
Louhimies has directed feature films, TV series, documentary films, and music videos. His film The Unknown Soldier is the highest-budget feature film to be made in Finland.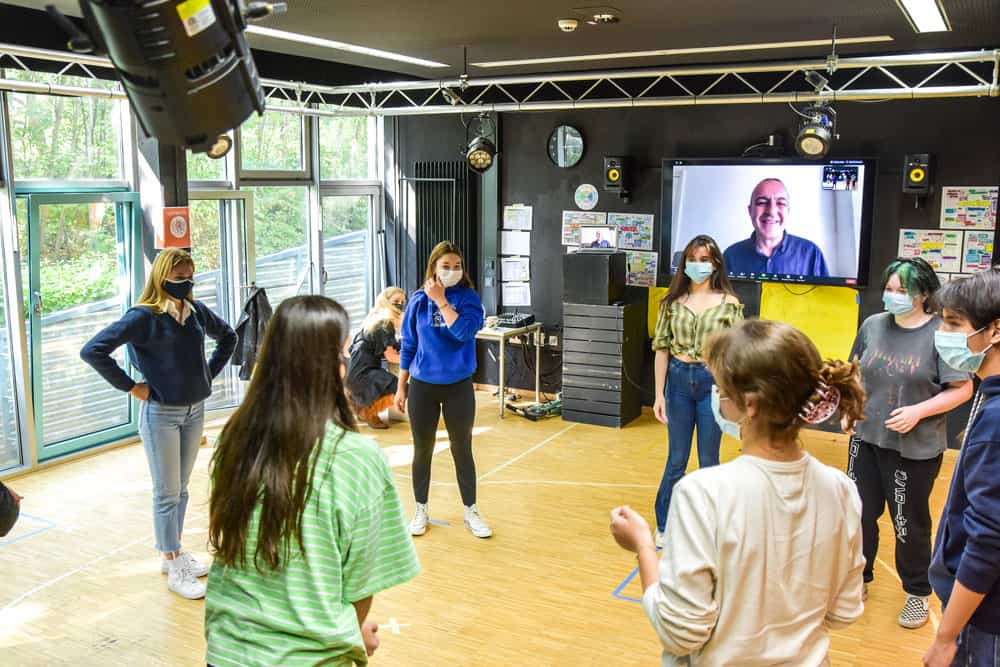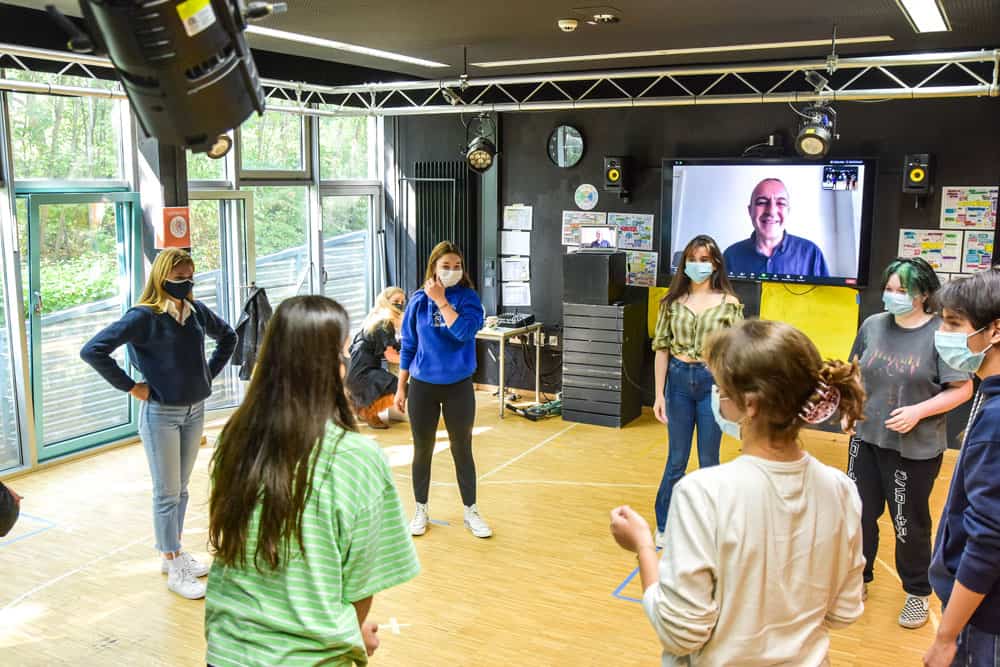 The students enjoyed a thoughtful and far-reaching discussion with Louhimies about the creative process and the elements of film-making.
Congratulations to Kate Olson and Sam Ward for their ingenuity and focus, which has ensured the show goes on at ISD.
Bravo!