International School Bangkok (ISB)'s new Early Childhood playground is nearly complete. Construction began in September, and the activity space will be open to students after the winter break.
The playground, located right near our Early Childhood Center, will be an extraordinary play and learning space that incorporates physical, social, cognitive, and creative elements. Set in a landscape with reintroduced trees, plants, and water features, the playground will be seamlessly integrated into the school's natural environment.
Design ideas for kids, by kids
Since our students would be the ones using the play space, we decided to ask them what it should look like. So last year, we invited them to imagine creative design ideas, and then present those ideas to us.
Our Elementary School students brought their architectural designs and inspirations to life in sketches and 3D models. The students came through with a delightful collection of concepts straight from their imagination, turning them into fascinating blueprints for creation.
After presenting their ideas to our architect at Playmode, a final design was developed which incorporated many student concepts – including a treehouse and sensory play.
More than just fun and games
Playtime is an essential component of child development. It helps kids grow on a physical, social, emotional, and cognitive level. It provides a way for children to learn through doing, keep their energy in balance, practice new kinds of interaction, and of course, have some fun.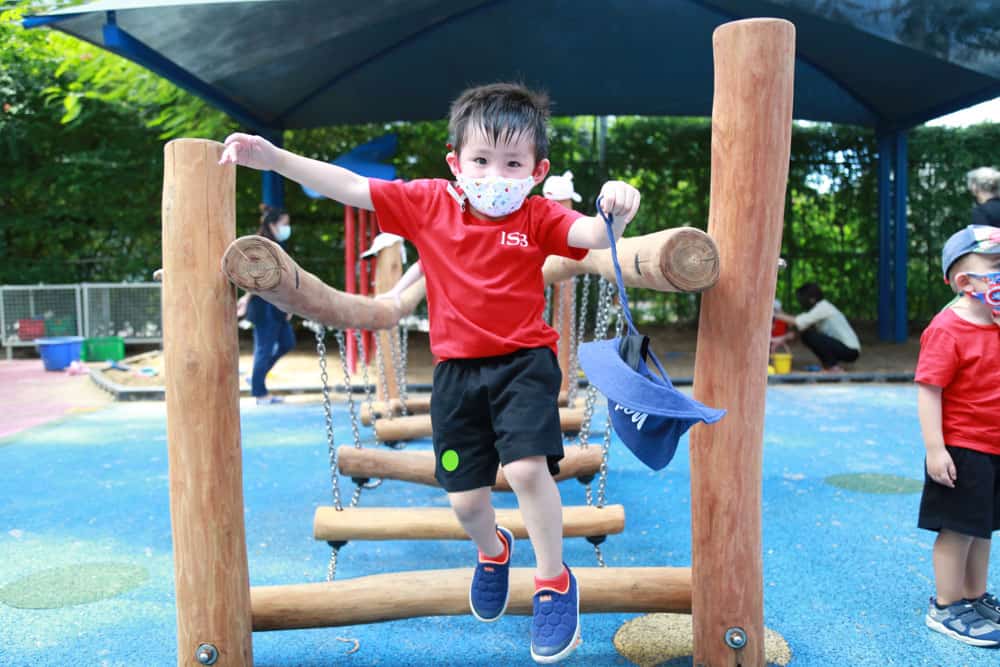 Creative activities reinforce many of these same positive developments. When learners are asked to design a new space, they put their critical thinking and problem solving skills to excellent use, and learn, once again, through doing – a perfect example of the experiential learning that runs through all of ISB's curriculum.
By making the most of these opportunities for play, ISB puts young learners' developmental needs at the center of every school day. While the kids appreciate each moment of fun and entertainment, their minds are quickly forming new connections that will serve them very well in the future.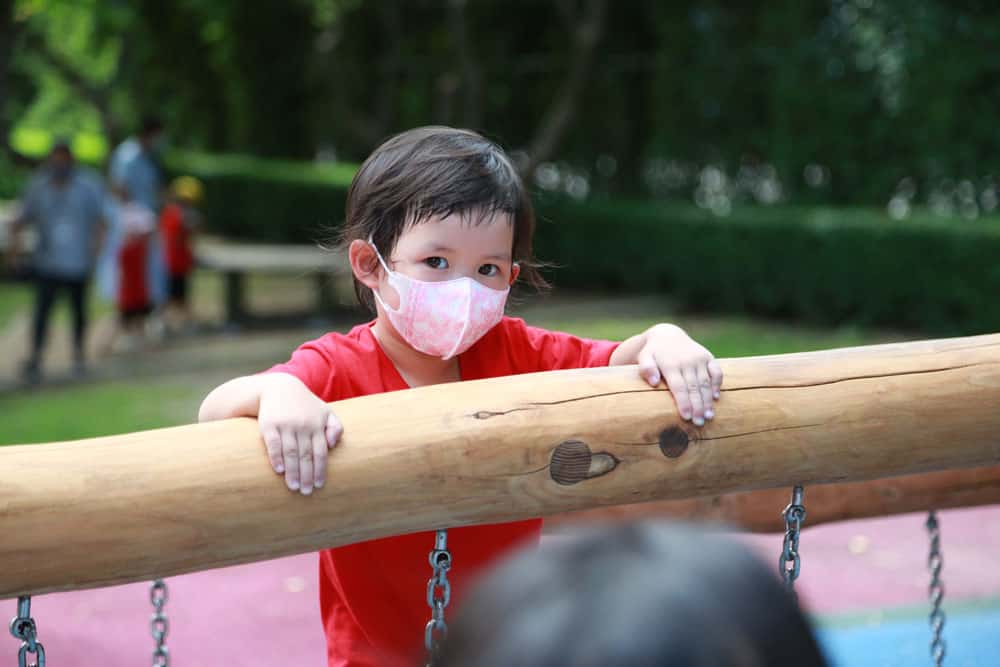 Next summer, other play spaces such as the famous "Big Toy" will also be renovated to provide exciting new playgrounds for Elementary School and Middle School students. Features in this upcoming space will include a climbing tower, zip line, climbing blocks, and much more. These and other improvements continue to make ISB one of the best schools in Asia, providing a balance program and a continued focus on student well-being.
Inquire about ISB's Early Childhood Program.