If you wish to apply for a student visa to study in Switzerland, the COVID-19 pandemic has made the process more challenging. In general, entry to Switzerland has been restricted as a result of the virus, with the exception of Swiss citizens.
Currently, both short-term and long-term students can still apply for a student visa in Switzerland. However, it's important to keep in mind some of the changes that have occurred because of COVID-19.
Changes Made to Visa Applications and Issuance Due to COVID-19
On March 19, 2020, Switzerland temporarily ceased the acceptance of visa applications and issuing of national and Schengen visas. However, some visa services have resumed beginning in May.
Specifically, on June 8, Switzerland began accepting national type D student visas for long-term students who intend to study in the country for over 90 days. Switzerland also began accepting applications for visas for family reunification involving family members regardless of nationality.
It's important to note that at this time the country isn't accepting type C Schengen visa applications for short-term visits in the Schengen area lasting for less than 90 days, including visitors entering for the purpose of business and tourism.
As of July 6, students and other travelers from the USA are required to undergo quarantine before they can enter Switzerland.
You can learn about additional exemptions at the SEM website providing questions and answers regarding visas.
Updated Regulations for Entering Switzerland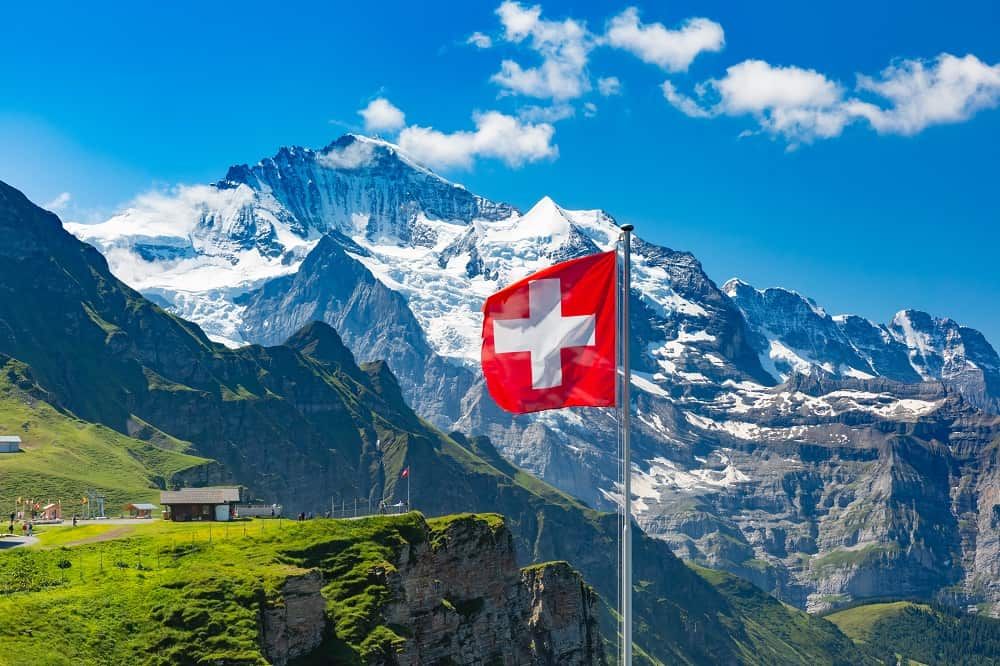 There are certain regulations involved for foreigners who want to gain entry into Switzerland. There is a certain distinction between individuals who are citizens of the European Free Trade Association (EFTA) and European Union (EU) nations and individuals from other countries. Meanwhile, the State Secretariat for Migration (SEM) is Switzerland's governing entity when it comes to allowing entry.
With the current restrictions pertaining to COVID-19 in mind, there are ordinarily certain visas that are available to students:
National Visas for Stays Lasting Longer Than 90 Days
If a student wishes to gain residence in Switzerland as a long-term student, individuals who apply for this visa will need to receive authorization to enter the country by the cantonal migration authority within the area where the student intends to reside.
Schengen Visas for Stays Less Than 90 Days
Some short-term students, including those studying language, can enter the country for up to 90 days within a period of 180 days under a Schengen visa. However, at this time, type C Schengen visas are not currently being issued under the country's restrictions, and it's unclear when this area will be accepting visa applications again.
Who Can Get a Swiss Student Visa in 2020 and How to Apply
It is unknown at this time when additional visa opportunities will open, but certain individuals may be able to apply for student visas in Switzerland, including most foreign nationals who wish to enter and remain in Switzerland as long-term students.
Nationals from some countries aren't required to apply for long-stay student visas, including citizens from:
Andorra
Brunei
Ireland
Great Britain
New Zealand
Japan
Vatican City
Singapore
San Marino
Normally, nationals in Schengen countries wouldn't need to apply, but Switzerland isn't accepting Schengen visa applications at this time. Everyone who applies for a student visa will also need to apply for a residence permit if they intend to remain within the country for over three months.
Some of the documentation required to apply for a student visa in Switzerland include:
Completed application forms in either English, French, German, Italian, or Spanish, which must also be signed
Valid passports with a minimum of two empty pages
Visa application fee
Four recent pictures that are biometric and passport-size
Study plan
Certificate of enrollment at the school of choice
Confirmation of paid course fees for the first year of attendance
Proof of funds, including recent bank statements or bank letters
Copies of previous diplomas and other educational certificates
A letter of motivation written in one of Switzerland's official national languages
With all of this documentation, students can then apply for the visa by:
Scheduling an appointment with their country's Swiss representative in the form of a consulate or embassy
Completing and signing the application form, which can be done at the embassy or consulate
Submitting the documents in person
Paying the fee for the student visa
Once students arrive in Switzerland, they may be required to self-isolate for a certain period of time in a designated location. This requirement also applies to students returning to school from outside the country, as schools may require them to isolate in on-campus housing.
While the coronavirus pandemic has made it more challenging to gain entry, the efforts to restrict travel intend to help keep the country a safe and healthy place to live and study. Individuals who wish to study abroad in Switzerland will be able to apply at this time, provided they follow the current steps in place. For additional updates on visa services in Switzerland, including student visas, visit the FDFA website concerning entry to and residence in Switzerland.