From a students first introduction to Merrick Preparatory School (MPS) we take great interest in their dreams and aspirations and help them reach beyond their grasp. It begins with their application interview and personal profile as we come to understand the student, and from there we build a program of success for them.
As students join MPS they are placed in an Advisor Group of 6 – 8 students with a teacher Advisor. All teachers are certified and licensed Guidance Counselors. Through a combination of our one-hour weekly Advisor Program, and with each teacher being a licensed Guidance Counselor, every class creates an opportunity for students to develop their strengths and hone their skills towards a future career. In all classes, students are introduced to occupations related to that area of study guided by their teacher. We help students focus on how they can achieve their dreams.
Our grade 9 and 10 students explore their interests and strengths through our Student Success and Advisor Program, in addition to each classroom teacher spending dedicated time with each of their students. Weekly All Staff Meetings are dedicated to Student Success and focus on ways that all staff members can help our students achieve their dreams. Our first-year students explore career opportunities using skills and career inventories, as well as related assignments in all their classes. Our teachers and residential life staff have formal and informal conversations with our students, challenging them to reflect on what brings them joy and how they might integrate that into a career choice. Each staff member helps our students reflect on their choices and think about their future.

For students who join MPS in grade 11 and 12, their Advisor meets individually with them weekly, starting the first week of classes. Our robust Advisor Curriculum focuses our students on investigative research into various career opportunities. Several career and learning inventories, as well as guest speakers in various fields, allow our students to ask probing questions about careers as vocation and investigate a wide range of occupations. Through a guided self-reflective process of one's strengths and interests, students develop a deeper sense of self-awareness that drives further career exploration.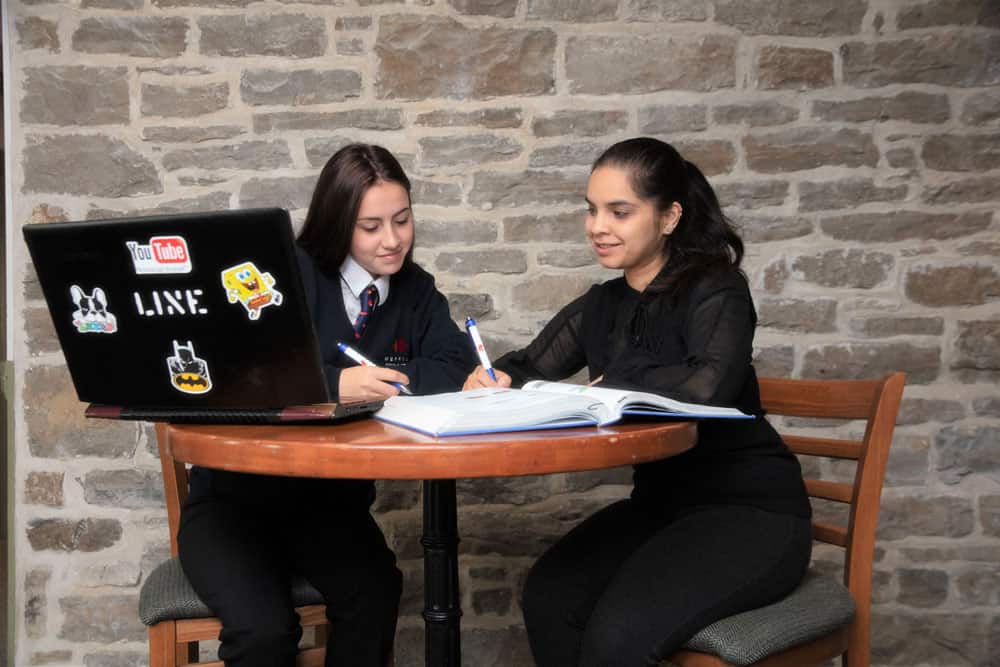 In a student's graduating year, be that grade 12 or our University Qualification Year (UQY), our weekly one-hour Advisor Meetings focus on university applications. As part of this process former students return to MPS to discuss their experience in university and their course of study, in addition to what career they plan to pursue upon graduation. This brings the experience to our students' level and crystalizes all the learning and exploration that has taken place. Each Advisor, who is also a certified and licensed Guidance Counselor and one of our teachers, expertly guides their Advisees through the whole university and scholarship application process. Each Advisor, having worked with and taught the student since the student's arrival at MPS, has a deep understanding of each of their Advisees and is perfectly positioned to assist each individual student find a university and university program perfectly suited for them, helping them achieve their dream!
As the university application process begins, over 20 universities visit our school each year to give presentations to our graduating students, in addition we take our students to University Fairs where they meet with representatives from universities across Canada and the United States. This further deepens our students understanding of their opportunities and choices and allows students to probe deeper into the tactical and administrative aspects of a university and scholarship application. To complement these university presentations, we take our students on field trips to tour and explore universities in various cities, including Ottawa, Montreal, Kingston, Toronto and Waterloo.
We support students not only with their university applications, but also with their scholarship applications, ensuring they apply early and guide them to the various scholarship opportunities that most are unaware of. Our teachers write letters of reference as do our residential life staff to support and enhance our students' scholarship applications.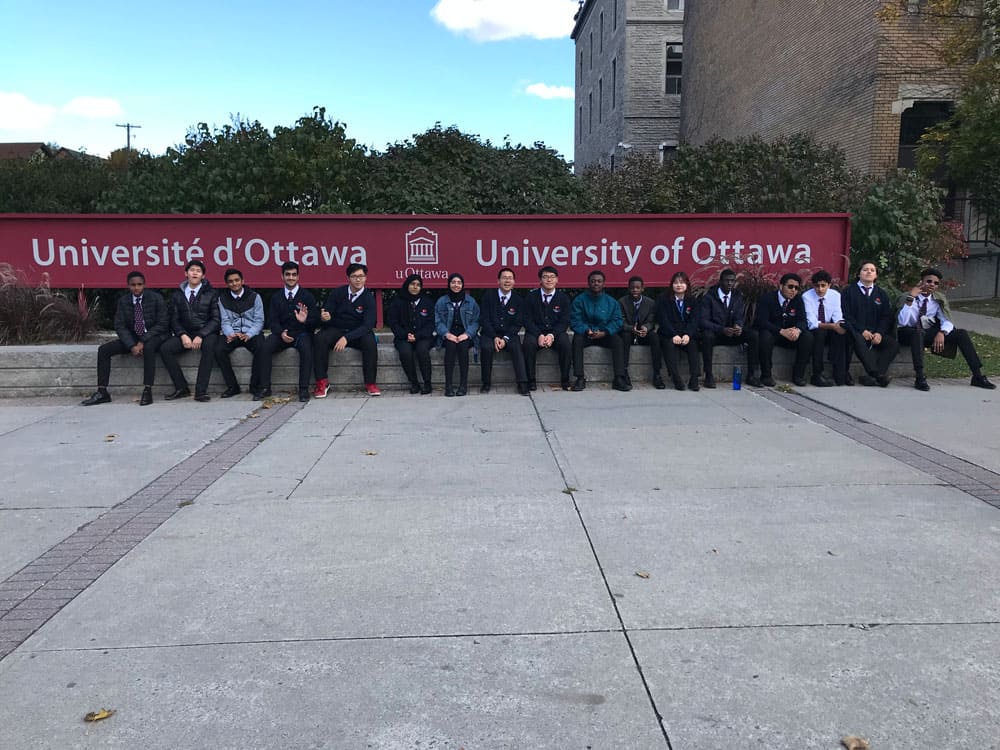 Parents are involved throughout the process with regular emails from the Advisor. We ensure that each student's application list is broad and diverse, with applications to universities not only in Canada and the USA, but the UK, Europe and beyond, allowing them much choice when their acceptance letters start coming in.

The result of our program speaks for itself: since our founding in 2012 we have maintained a 100% post-secondary placement rate with 100% acceptance into first-choice programs at world-ranked universities and over 50% of our students winning significant scholarships. This year our graduating class of eight has already received so far over 12 early acceptances (some with scholarships already) to world-ranked universities in the following programs:
Business Administration
Computer Science – Software Engineering
Computer Engineering
Business Administration
Communication Studies
Workplace and Labour Studies
Business Communication
Environmental Resource Science
Management and Organisation Studies (HR Management)
Software Engineering
Environmental Engineering
When our students graduate, they are prepared and ready for the next step in their educational journey; be they on campus students or learning Synchronously, the outcome is the same. Our well developed and expertly crafted programs, and the support and personalized attention of our world-class teachers and staff, creates an environment like no other and our students learn to reach beyond their grasp and achieve their dreams.
If you are interested in joining Merrick Preparatory School, either in-person on campus or virtually through our live real-time Synchronous Learning Platform, apply early to secure your spot! Don't miss out – your success starts here at MPS!