It's been a historic week for Lakefield College School. On Tuesday, two LCS families expressed their support of the school through commitments of very generous gifts. Both the John '68 and Jane Hepburn Family and the Parent Family have made donations in support of a number of the school's top strategic priorities.
If you have had the opportunity to read Vision. Direction. Focus. , you will have read about our Community First pillar, one of four foundational concepts driving our strategic planning for the future.  Trusting relationships are the cornerstone to deep learning and the lens of Community First allows us to focus on, nurture and grow the qualities that LCS students and families love about our community—the quality of relationships that exist between and among students and staff, parents, teachers, coaches, advisors and alumni, on campus and around the world.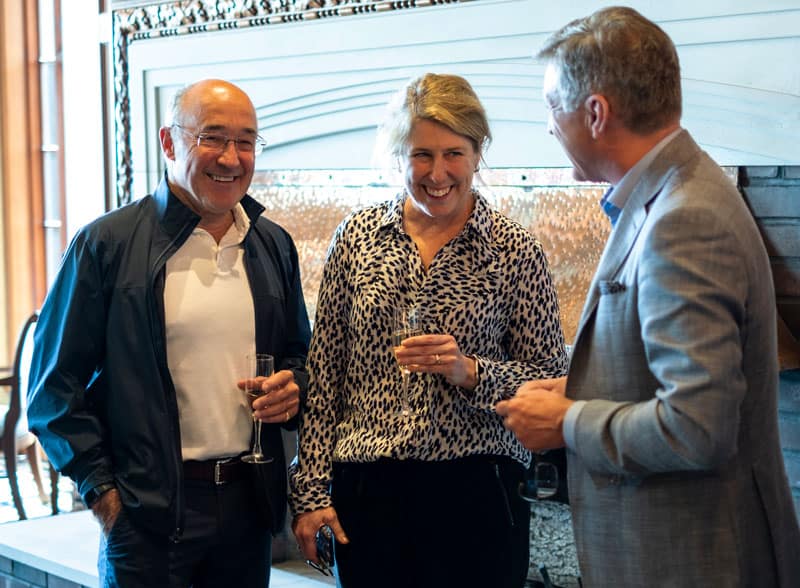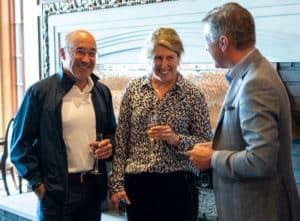 On Tuesday, the Parent Family confirmed their intention to make a very generous gift to the school of $3 million towards a new student residence. Parent House will complete the proposed double residence, which includes Ross House (announced last spring) and will be designed to strengthen our new Community First house model. This gift is made by Marc Parent in honour of his children Alexandre '15, Sabrina '18 and Stephanie '20 in gratitude for the indelible mark the school has left on their lives. We are extremely grateful to the Parent Family for this wonderful gift.
In addition, we are thrilled to announce that alumnus John '68 and Jane Hepburn have made a $15 million commitment toward the school's new dining hall and other strategic priorities. The Hepburn's gift represents one of the largest single donations ever made to an independent school in Canada.
The new dining hall has been identified as one of the major priorities under Community First in the school's latest strategic plan and will be situated in the heart of our campus. A gathering place for the entire community, the dining hall will be designed to strengthen and enhance the student experience and will be named in honour of the John and Jane Hepburn Family.
When making the announcement, John commented, "Jane and I feel strongly that there is something very special at Lakefield. We're excited about the school's vision and strategic direction and wanted to do our part to accelerate its realization. I feel very fortunate to be in a position, thanks in large part to the education I received at Lakefield, to help make the school even stronger for its students."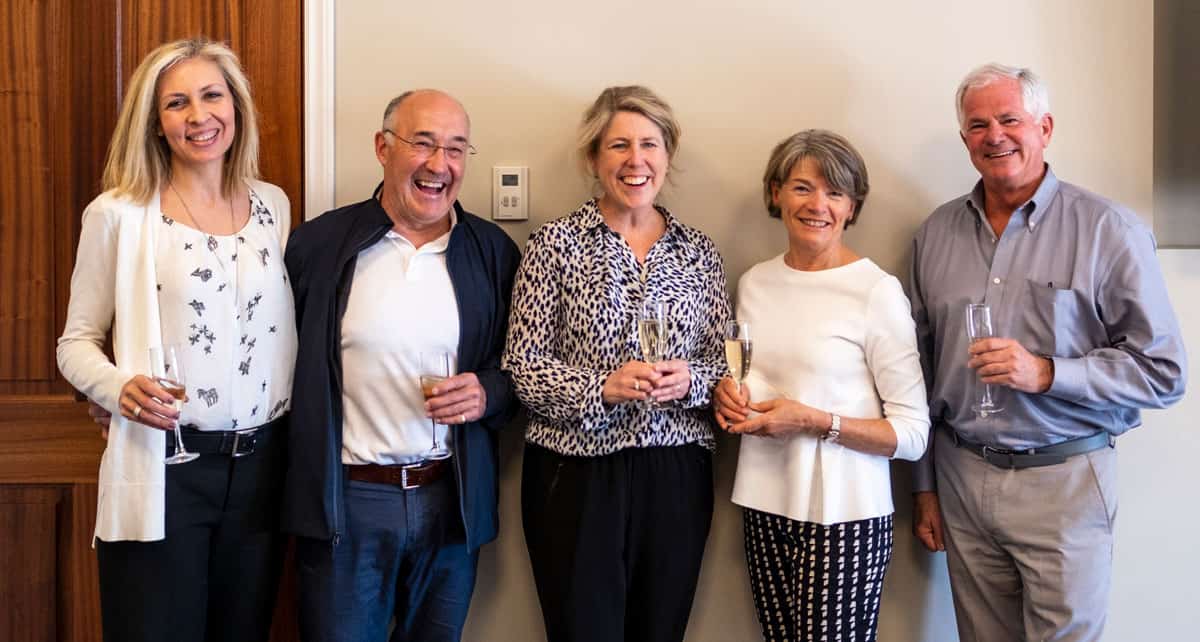 As
As many of you will know, John and Jane are long-standing supporters of the school who have played a significant role in promoting a broad-based culture of philanthropy within our LCS community. For decades, they have supported students through tuition bursaries, and five years ago they launched the very creative Hepburn Alumni Challenge initiative designed to ignite the support of the school's alumni. The Hepburn Alumni Challenge has been incredibly successful. In the five years since its launch, Lakefield College School's alumni donor participation rate has grown to become the highest among educational institutions in Canada, and The Hepburn Alumni Challenge Bursary, which the initiative funds, currently supports several students from alumni families.
"The support we have received from John and Jane Hepburn over the years is truly extraordinary, and their recent gift will make a transformational difference for our school and our students," remarked Anne-Marie Kee, Head of School and Foundation. "With this new dining hall will come an array of opportunities for us to connect and learn from each other, as one community in one inspirational space."
The school is incredibly grateful to the Hepburn Family and the Parent Family for their leadership and support. We look forward to bringing these exciting projects to life for the benefit of our students.