The way that education is provided has changed drastically in the face of COVID-19. While distance or online learning has been a part of many college and university programs, it has become a prevalent method of delivery in efforts to keep students of all ages safe and healthy. Montverde Academy shifted to offer both in-person and distance learning options to ensure that all students from pre-kindergarten through their senior year have access to the learning method that best suits their needs.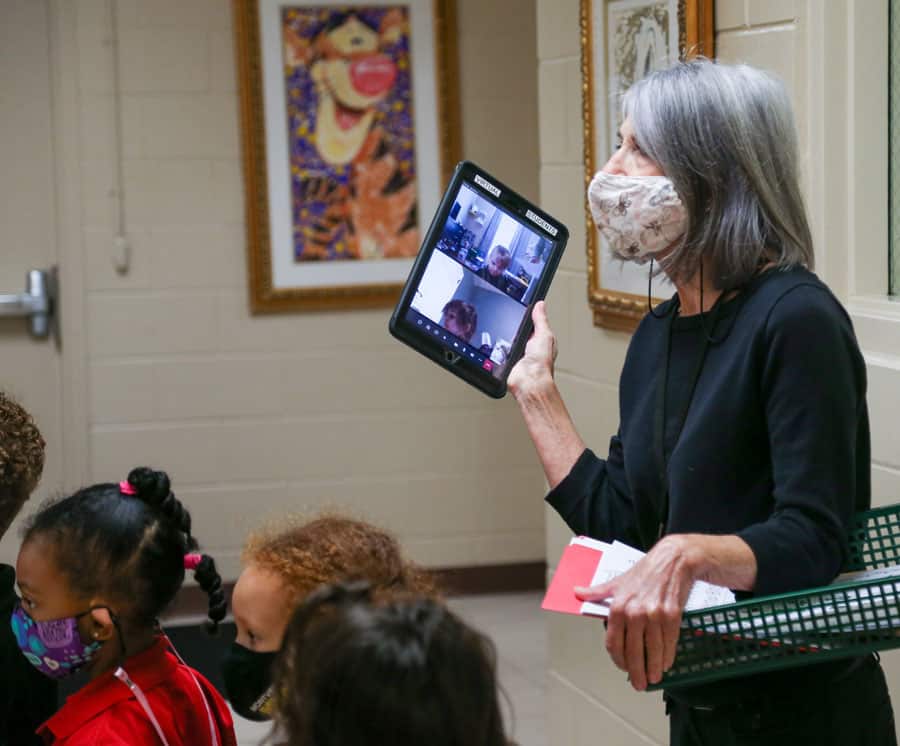 In planning for a return to school this past September, existing elementary curriculum was modified for distance learning. Teachers at Montverde Academy meticulously revised lesson plans to keep students engaged in a relevant way, particularly those distance learning students as there is no true curriculum that integrates in class and distance learning in elementary education. They used resources such as the iPad and SWIVL combined with a selection of software to create an effective learning environment for students to thrive in.
"In light of COVID-19, we adapted our procedures and curriculum to change how we teach," said Ms. Meristell Shackelford, Dean of the Lower School.
We have been very collaborative, mixing classes, hosting guests and working together, which is not possible now. Everyone has kept a positive attitude and we still work together in different ways, which has been a learning process for students, parents, faculty, and staff alike.

Ms. Meristell Shackelford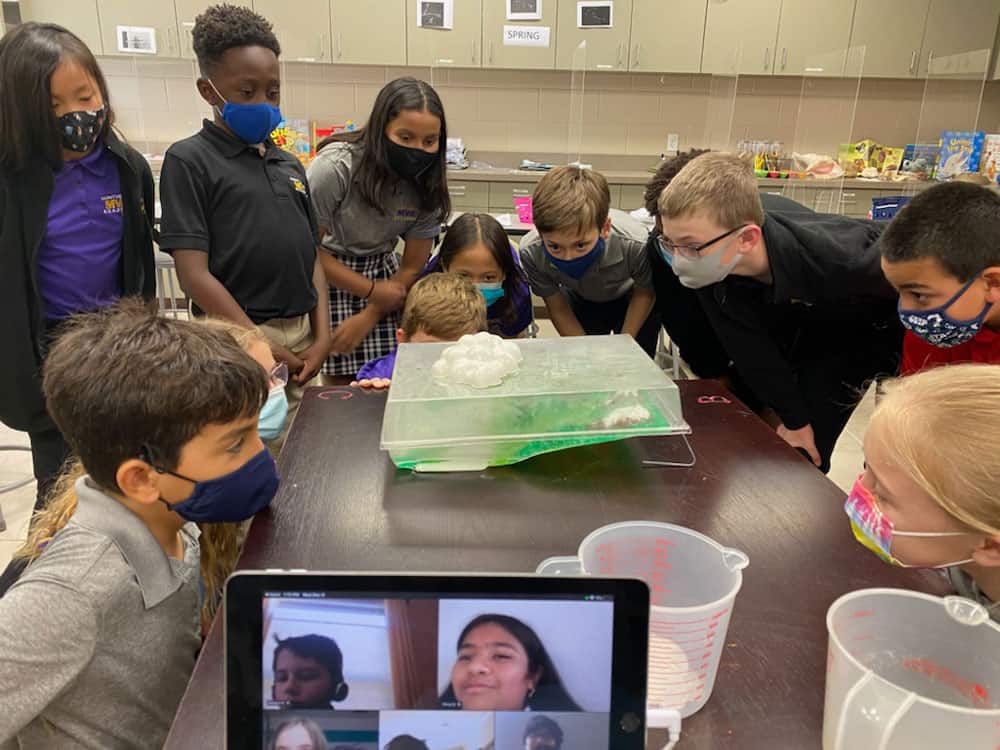 The best approach to distance learning is the pre-planning process to ensure that students are actively engaged during class time by the teacher and peers. Teachers prepare materials that the class will use for lessons, and distance learners' parents must pick up the materials to have everything needed to follow along as if right in class. SWIVL technology allows the camera to track the teacher during lectures and iPads for distance learners are placed within groups to ensure peer interaction. That way, when the activity is studying a topic, doing a worksheet, creating artwork, playing an instrument, or reading a book together, every student is working from the same materials.
Parents play an active and vital role in keeping their child focused and on track in the online learning setting. From picking up materials needed and tuning in daily to be in sync with their class, to answering their child's questions and communicating with the teacher, a parent's involvement in the learning process for elementary students is critical.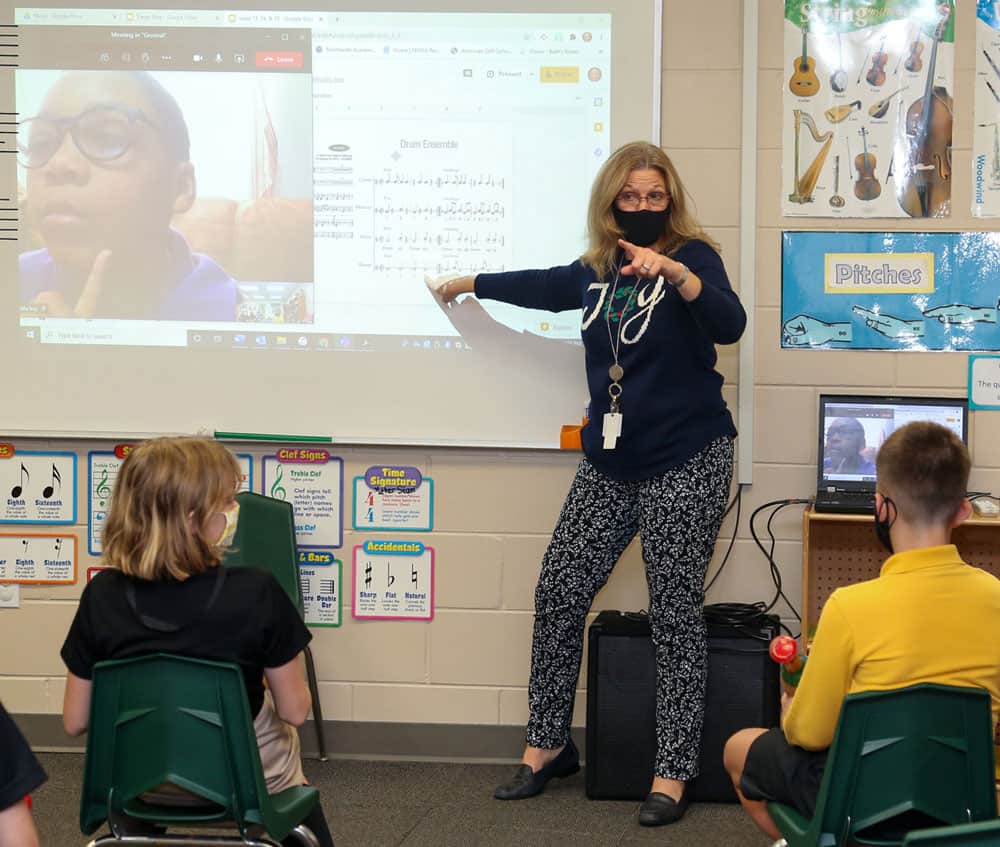 "There isn't a one-size-fits-all program for students in these lower grades, as each individual is progressing developmentally, academically and socially at their own pace. Parents and teachers have developed a great rapport to ensure success," said Ms. Shackelford.
Through consistent trouble-shooting, faculty, parents and students can continue to have a positive experience whether it is through distance learning or in person. Teachers have been phenomenal in stepping up; they're doing research, learning new programs and technology, helping each other, being flexible, and staying positive in this constantly changing and unnerving time. Students and families are resilient and positive under challenging circumstances.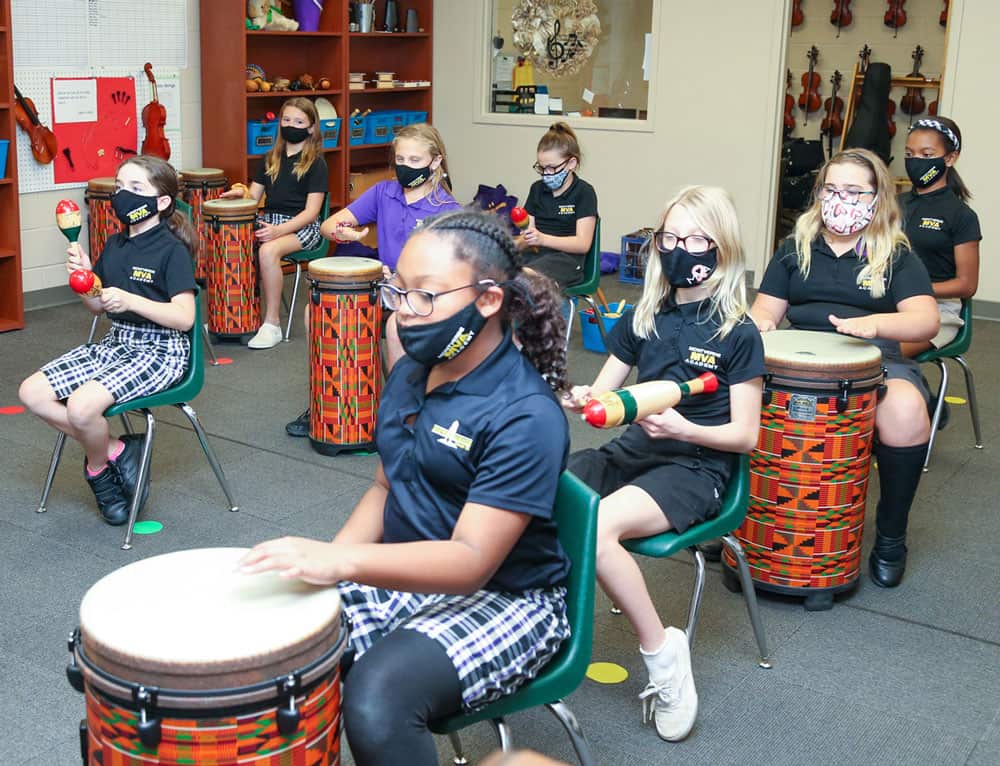 While distance learning for elementary students is not ideal, continuing to educate students online is an effective option for some families right now and schools across the globe, like Montverde Academy, are doing their best to modify and adapt their teaching methods to accommodate families' needs.