A camp filled with fun and adventure is taking place from 26 June to 30 July 2022 in Champéry, one of the most beautiful mountain resorts in the Swiss Alps. Students have the possibility to sign up from 1 to 5 weeks.
Our Summer Camp is an opportunity to enjoy a part of the long summer holidays in a magnificent environment in the mountains and is open to ENSR students as well as students from 9 to 18 years from all over the world.
Champéry boasts splendid facilities such as a sport centre, indoor and outdoor swimming pools, tennis courts, an extensive indoor climbing wall, a horse-riding centre, and much, much more, guaranteeing a wide variety of entertaining sports activities and excursions.
Our campers stay at the Hotel Swiss which offers pristine accommodation combined with a cosy family atmosphere. In the mornings we offer personalized language courses in small groups, supervised either by teachers from our school or experienced native-language course instructors in order to provide outstanding quality teaching. The courses are adapted to the language level of each student.
For participants interested in improving their English or French level we organize a special preparation programme for the Cambridge YLE or DELF exams: This programme takes place over a period of 4 weeks from 3 – 30 July 2022, after which the students will be ready to register for the Cambridge YLE or DELF (Diplôme d'Etudes en Langue Française) exams, at an approved Cambridge or DELF Center in their home country.
In the afternoon, outdoor activities take precedence! The fresh mountain air, summer weather and local infrastructure offers endless possibilities. In the evening, it is time to play games, watch movies and enjoy parties organized by our camp leaders !
We also propose a unique 2-day experience at Europe's most famous amusement park, Europa-Park.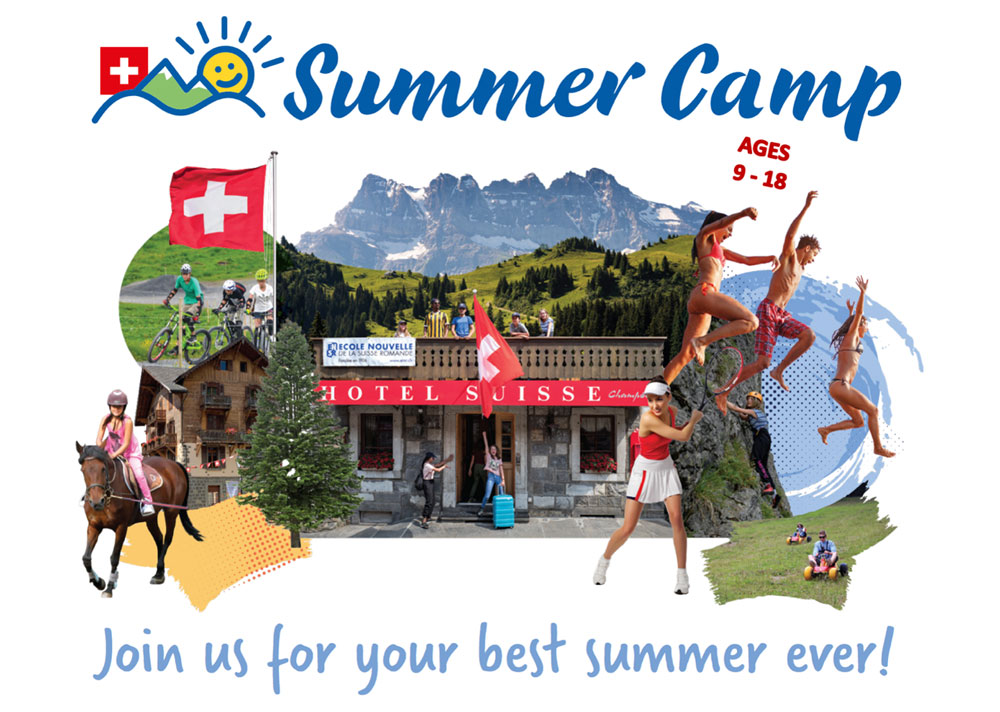 ---
Would your child like to join ENSR's Summer Camp?
Information and registration forms on our Summer Camp website or contact us on info@ensr.ch / +41 21 654 6500