Hangzhou International School (HIS), the only non-profit internationally accredited (WASC) IB World School in Hangzhou, celebrates the accomplishments of its students who have not only excelled academically but have also embraced the school's values of higher-level thinking, global-mindedness, diversity, and giving back to the community.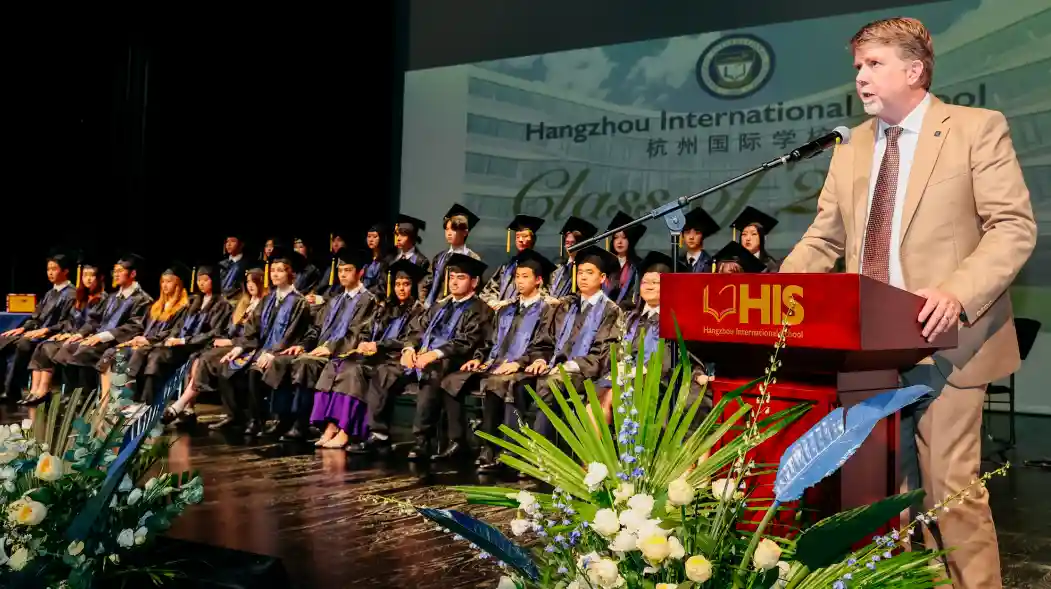 The Class of 2023 achieved an average International Baccalaureate (IB) score of 34, surpassing the world average by an impressive 3.76 points.
Notably, the top IB student scored 44 out of 45. HIS has always provided a nurturing environment for international students, fostering both academic excellence and personal growth. This year's graduates have epitomized these principles, with offers pouring in from prestigious institutions including the Ivy League school The University of Pennsylvania, as well as Emory University, UCL, University of Toronto, The University of Hong Kong, McGill University, and more.
Reflecting on their journey at HIS, three outstanding graduates share their greatest learnings: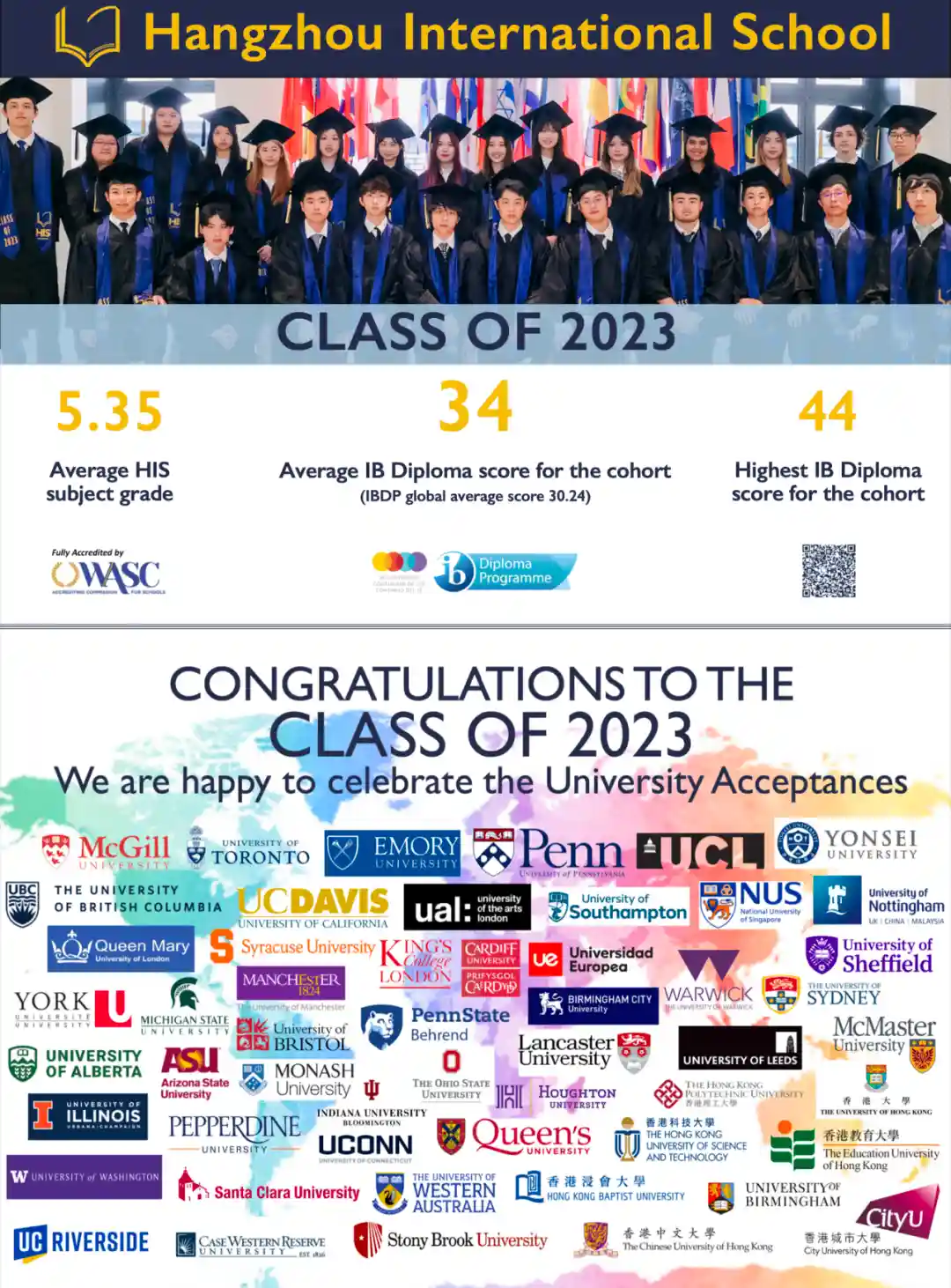 HIGHER LEVEL THINKING
"The greatest gift of high school: inner power, an earnest, confident, curious power. Equipped with a new arsenal, we recognize the extent of the power we hold – the power to shape our own future." – Andy, recipient of the Academic Excellence Award
INTERNATIONAL MINDEDNESS
Youngeun, recipient of the International Understanding Award, highlighted the importance of diversity, stating, "HIS is a place where cultures are respected, and diversity is valued. An important thing about being in an international community is to know who you are and know that you add colors to the diversity of the community."
COMMUNITY APPRECIATION
Manya, recipient of the Renaissance Award, emphasized the value of giving back, stating, "High school life has taught us the value of generosity, compassion, and supporting one another. We have come to understand the power of giving back to our community."
As the Class of 2023 bids farewell to HIS and embarks on the next chapter of their lives, the school extends its gratitude to the dedicated teachers, parents, and the entire HIS community for their unwavering support. The remarkable achievements of the graduates are a testament to the collaborative efforts of all those involved in their educational journey.
Hangzhou International School is an inclusive IB school that offers the full IB curriculum (Early Years – Grade 12 education). The HIS Mission is to provide international learners with opportunities to pursue academic and personal excellence within a caring community.