Throughout the month of February, Lakefield College School staff, students, and parents purchased candy grams in the form of chocolate bars accompanied by fun messages to deliver to their recipients of choice. This effort was part of a fundraiser to continue sponsoring two children in Honduras, allowing them to attend school through the Friends of Honduran Children organisation.
Due to the pandemic, the needs in Honduras became greater than ever, compelling LCS students to do what they can to support to those students in need. By purchasing the chocolate bars through World's Finest Chocolate (a company operated in Campbellford, Ontario), LCS was also able to support a local company.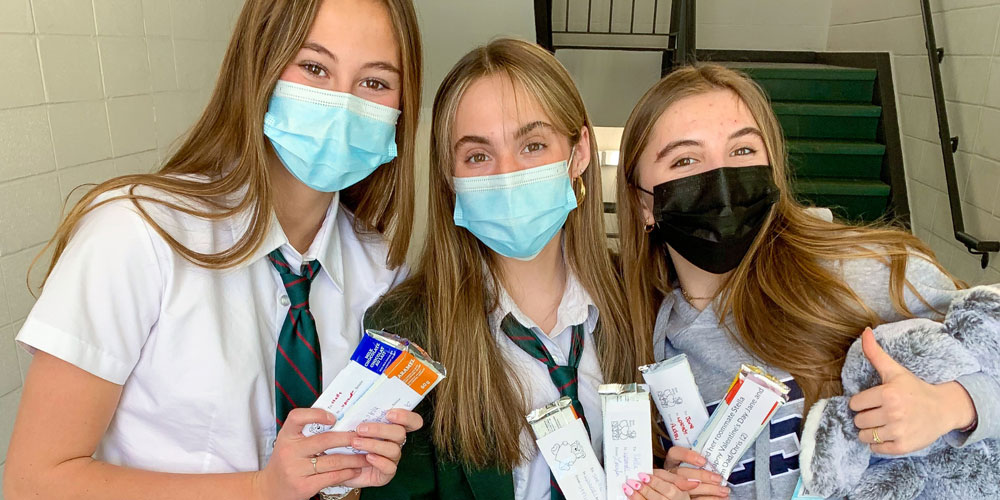 Students volunteered their time to sort through and attach the personalised messages on all of the chocolate bars before they were distributed to the Houses on Valentine's Day.
As a community, LCS raised over $3000 for the Friends of Honduran Children organisation. The school is pleased to not only continue sponsoring two students but also contribute to other educational initiatives. What better way to share some love in the community and increase access to education, than by sharing tasty treats!