Community members near and far flock to Lakefield College School to take in its theatre performances. In recent years, Lakefield's strong Musical Theatre program has received the attention of local media arts and culture journalists for producing "great shows featuring great performances by talented students." Lakefield's Musical Theatre program has taken off, with increased participation among students.
The Bryan Jones Theatre was transformed into 1920s Chicago for Lakefield's 2019 fall musical production, CHICAGO: High School Edition. From the opening notes of "All That Jazz", audience members were treated to a dazzling performance with challenging choreography and vocals, detailed costumes, technical finesse and creative design. The talent, dedication and professionalism of the 65-member cast and crew shone. Sold-out performances took place from Tuesday, November 26 to Friday, November 29, 2019, and attendees ranged from students, staff, parents, alumni, and the broader community.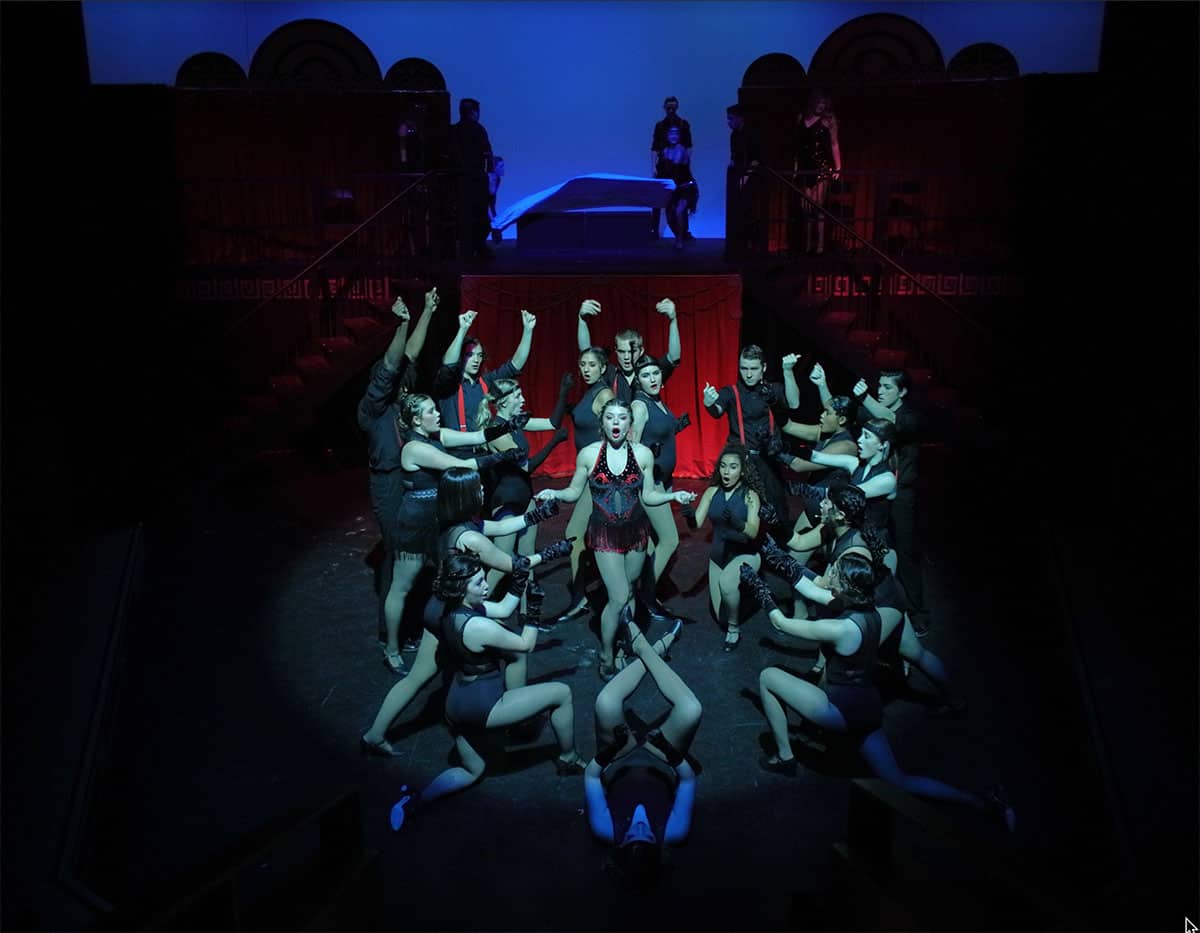 The production received rave reviews from the community. kawarthaNOW's arts and culture journalist Sam Tweedle said "Chicago is an example of the company's 'high tide.' If you have a ticket get ready for the musical theater experience of 2019." kawarthaNOW also selected Lakefield College School's production of CHICAGO: High School Edition as the best musical of 2019 in Peterborough and the Kawarthas (The best in theatre in Peterborough and The Kawarthas in 2019). 4th Line Theatre's Managing Artistic Director Kim Blackwell commented "I've never seen a better amateur or school production in my life."
Two student-developed initiatives enhanced performance nights for audiences. The Entrepreneurship Club (DECA) set up and maintained a concession stand during intermission. Mr. Gordon's Computer Science class developed the Chicago @ LCS app, available as a free download on the Apple Store, which included a program and biographies of the cast and crew. Updates and new builds of the app continue to be developed by students.
Cross-disciplinary collaboration and a showcasing of the wide range of student talent at LCS made this production an unforgettable community experience.