Students at The British International School Abu Dhabi, part of the global Nord Anglia Education family of schools, are celebrating after receiving their incredible IGCSE results.
In yet another record-breaking year, students excelled to obtain outstanding results, with truly impressive outcomes across all subjects. With 63% of all grades were at A or A*, the students performed far beyond UK and international expectations. Five students, Aamukta Dahagam, Aisyah Ariffi, Marya Nabi, Muhammad Alif Nafili and Tamsin Sangster managed to achieve perfect scores in every one of their subjects.
These are superb grades from this group of students and everyone at the school is immensely proud of them for achieving the highest results in the school's history. They have quite rightly been rewarded for the tremendous work they have put in for the last two years, wonderfully supported by their teachers and their families. These terrific results give a perfect preparation for these students as they begin their IB Diploma Programme, and look to seek places at the very best universities around the world.

Patrick Horne, Principal at The British International School Abu Dhabi
With students taking examinations in 25 different subjects, the breadth of opportunities provided by The British International School Abu Dhabi ensures that each student's individual passion is nurtured in a truly inclusive and international school.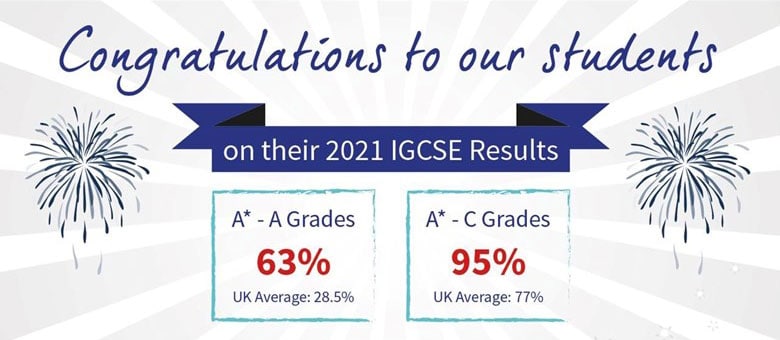 These outstanding results follow this year's International Baccalaureate Diploma Programme results, where 44% of students achieved 40 points and above, out of a maximum of 45. The continued success in IGCSE and IBDP results is a testament to The British International School Abu Dhabi's high academic standards, excellent teaching and the hard work and dedication of students.