Over the past 5 months BISP's International Baccalaureate students in years 12 and 13 have undertaken some fantastic projects as part of their course requirement for the Community Action and Service (CAS) section of their Diploma Programme. One of the themes of CAS is to 'think globally, act locally' and the students have really taken this to heart through their interactions with the Phuket local community.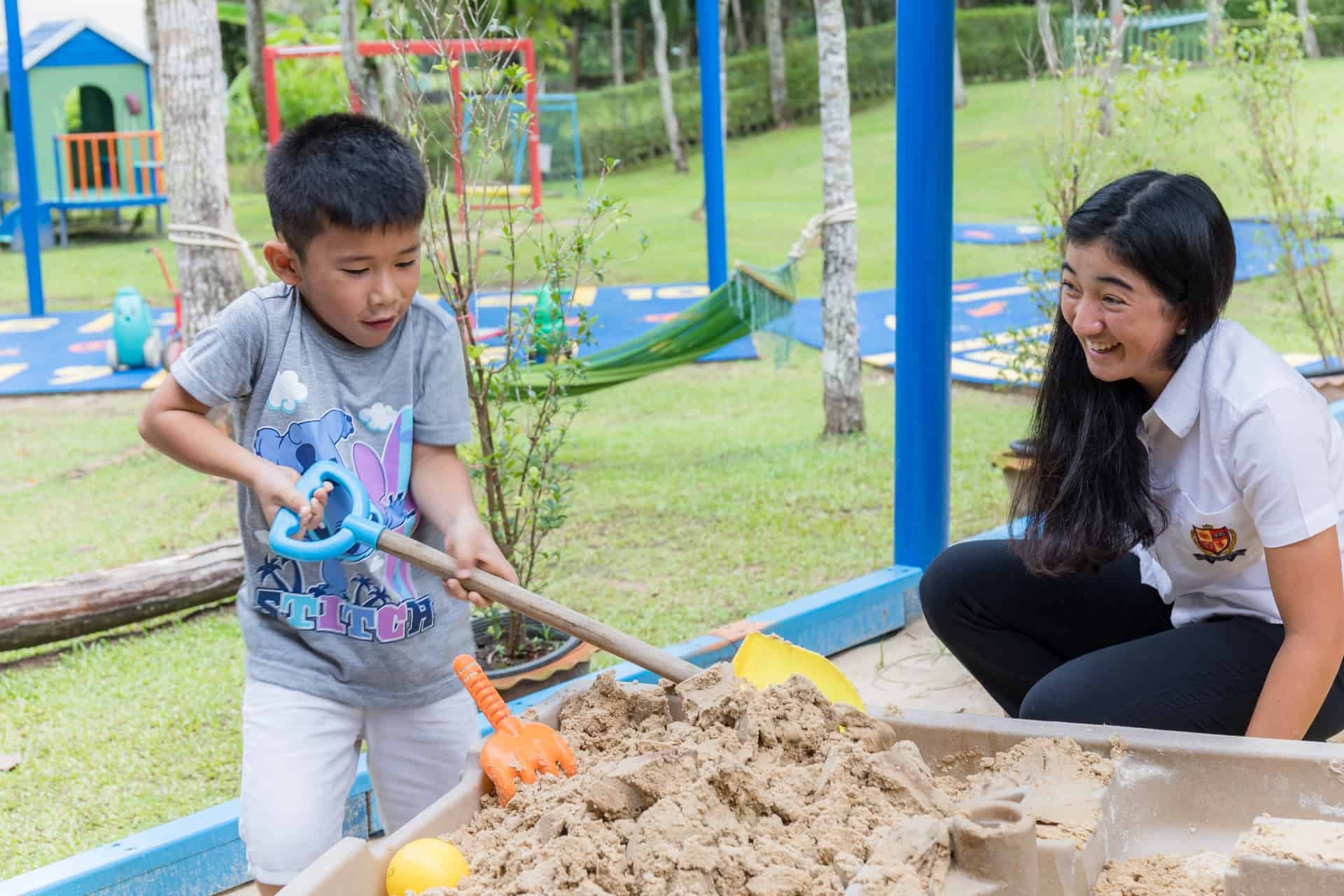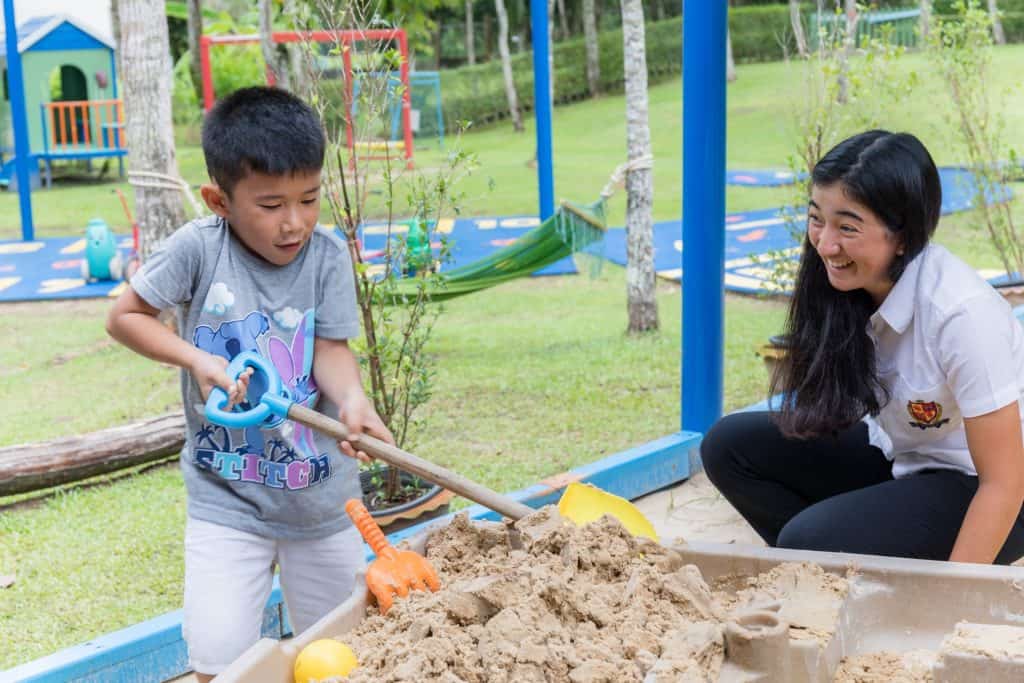 Regular weekly activities take place with students from the Koh Kaew SOS village who come to BISP to play games led by senior students in our specially equipped Early Years playground. Students from the Phuket Sunshine Village also visit BISP and are taught swimming skills and how to have fun, yet stay safe in the water – a skill which is particularly important on our beautiful island. Our High Performance swimmers who represent their countries at International and National level look forward to this opportunity of supporting our visitors and passing on their skills in this area. Several students, meanwhile, make weekly visits to PAWS to assist the vets from this well known local charity which supports the care of dogs and cats from across the island.
One of the major undertakings that BISP has been involved with over the years is that of IXDOS, which is the brain child of Patrick Vickers, a previous teacher and long term associate of BISP. With the support of many past and present members of the Phuket community, Patrick has built a yacht completely from scratch, with the long term aim of crewing it with volunteer medical staff to sail around the world to distribute vaccines to children, who, would otherwise have been unable to get access to this essential treatment. BISP's CAS students have shown an exemplary attitude by raising money for the project through activities, and, by putting in long hours of love; painting, sanding, and building the boat.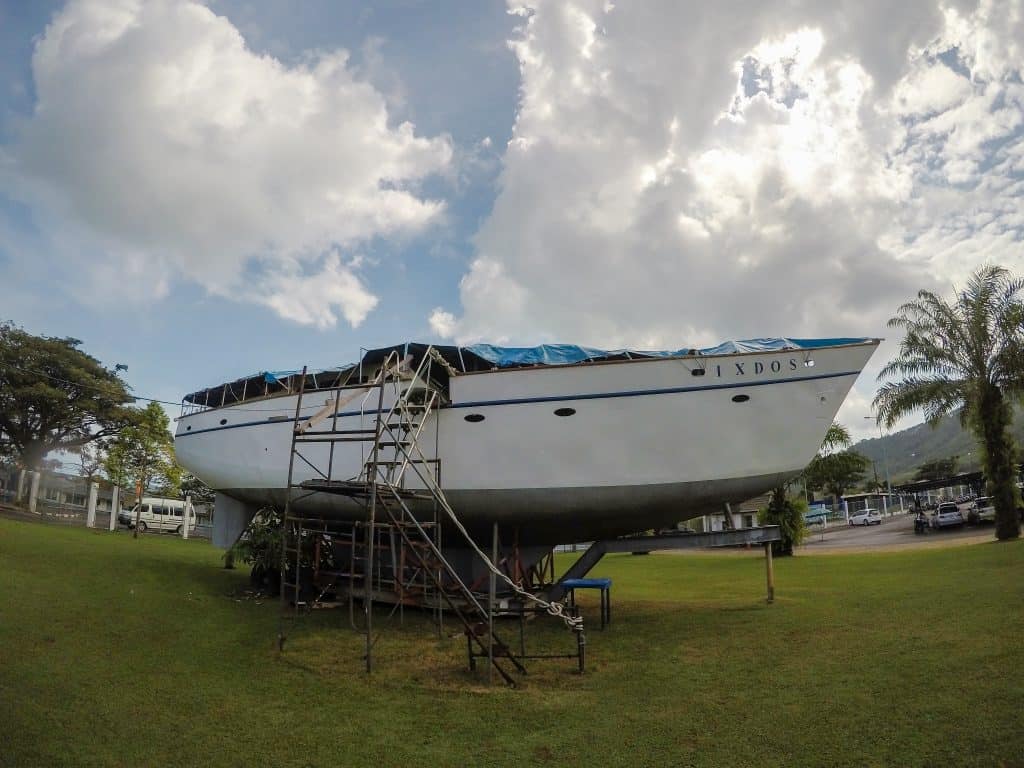 The newest project undertaken by our CAS students is to support the Lvea Village School in Siem Reap, Cambodia. This school offers free english tuition by volunteer teachers to over 400 students. CAS students recently put on a Talent Show and raised enough money to build a third classroom, whilst also making it the only classroom at the school to have 4 walls. Along with financial support to the school, eight BISP students also went to Cambodia over the recent holiday period to teach English lessons. For many of the village children, this was their first interaction with native English speakers, and all students enjoyed playing with each other and formed strong bonds by the end of the trip.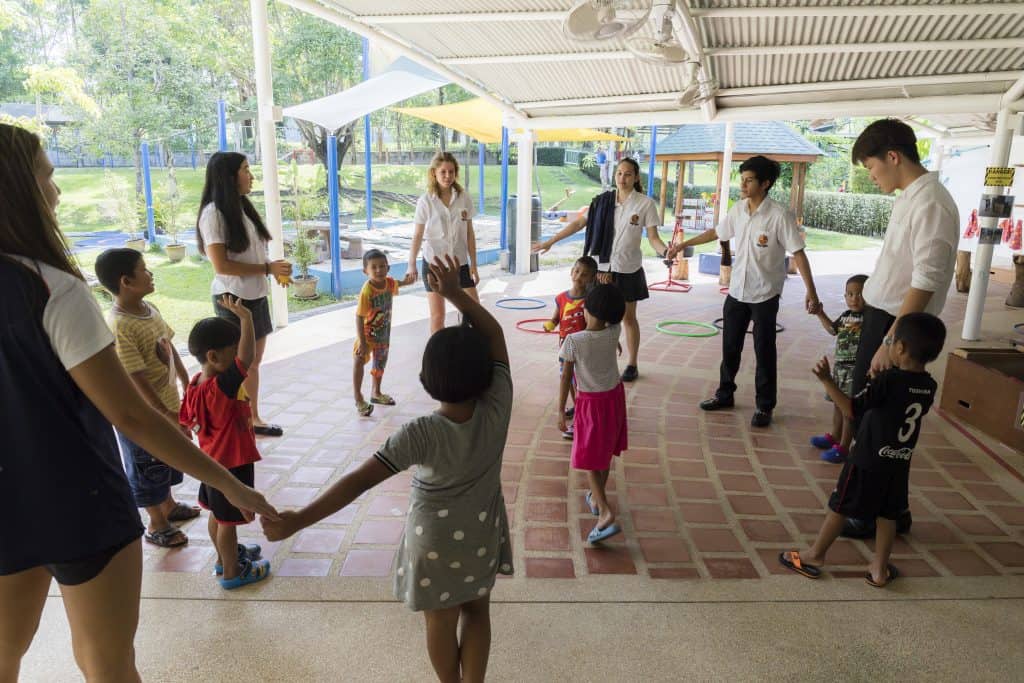 BISP students feel passionately about the environment and recently discovered a program called the 'Happy Green World' which consists of a book, board game and activity guide created to teach children how to be more conscious with waste and recycling. A group of BISP students decided to use their CAS to focus on this project by creating a Thai version, whilst working alongside the authors of the product. The result is an educational tool which will be distributed to local schools in Phuket, and pending sponsorship, all over Thailand.
Mr David Berman is the Extended Curriculum Coordinator at the British International School Phuket