Due to external circumstances in the past two years, art students have not been able to take their regular art trip in which they have the opportunity to explore art in cities within Thailand and the region. This is what brought on the idea of creating a virtual trip. As the art teachers discussed the idea with colleagues, they decided to create a cross-curricular element to the virtual trip including the exploration of languages and music, as well as art.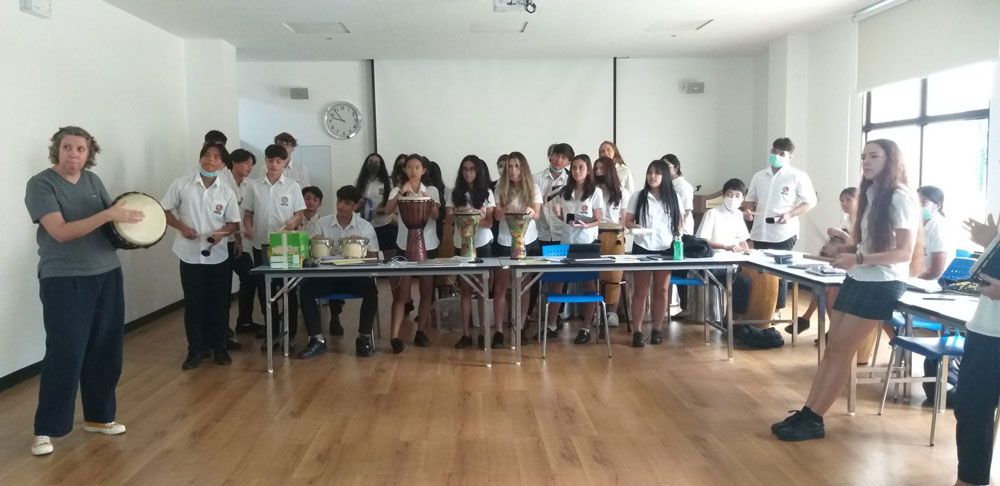 This initiative saw BISP students virtually visit Spanish and French-speaking countries. During the trip, students were able to engage in cultural activities including Salsa dancing, Latin instruments and music, creating their own French house music using Band Labs, making their own art after exploring virtual gallery tours, and finally discussing their artwork in French and Spanish.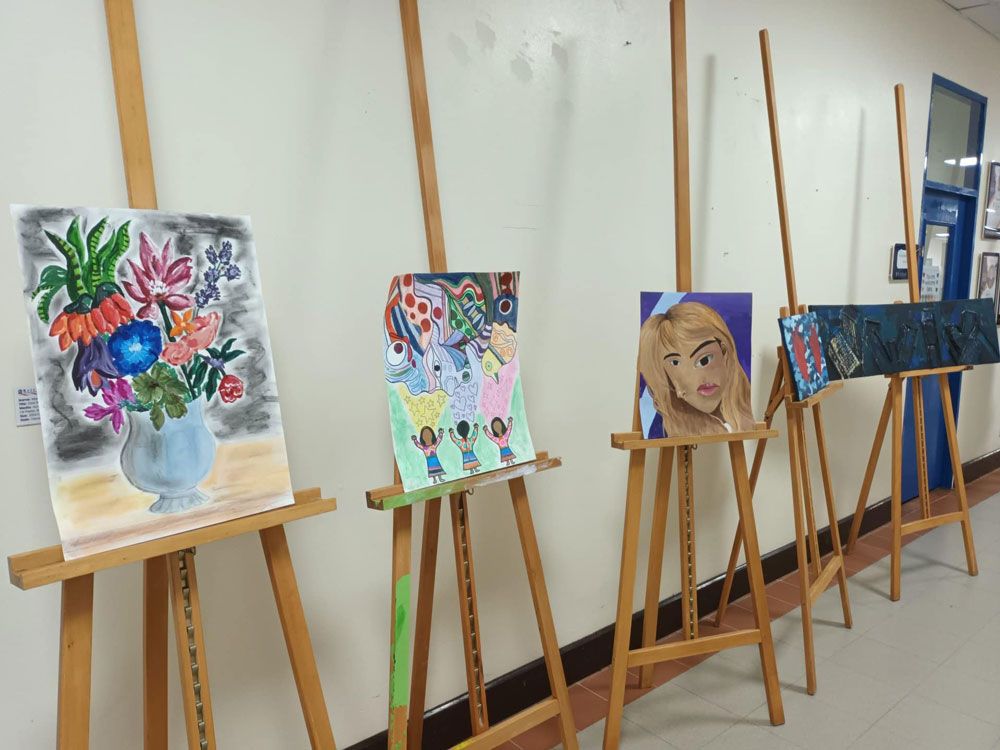 The trip concluded with a mini exhibition on campus and students being able to visit the local Little Paris Restaurant for lunch. It was a great way to end the term.
When asked to sum up their experience in five words, students described the experiences as shown in the graphic: