Students, parents, teachers and the wider school community at The British International School Abu Dhabi (BIS Abu Dhabi) are celebrating thanks to their students achieving record-breaking results in this year's International Baccalaureate Diploma Programme (IBDP) examinations.
For the 2020/21 academic school year, BIS Abu Dhabi students achieved exceptional results with an average point score of 37.6, far exceeding the global average of 31.4. These results maintain BIS Abu Dhabi's position as one of the leading IB Schools in the world.
Almost half of the cohort achieved 40 points or more out of a maximum score of 45, putting them in the top 10% of students around the world. The highest achieving student scored 45 points, placing her in the top 1% of IBDP candidates worldwide.
We are so proud of our students' achievements. These amazing results mean they have secured places at their chosen universities around the world, including institutions such as the University of Oxford, the University of Sydney, McGill University in Canada and the University of California, Berkeley. These results reflect the outstanding dedication of our students, their families and their teachers. Many congratulations to every one of these BIS Abu Dhabi students, all well on their way to even greater success in the future.

Patrick Horne, Principal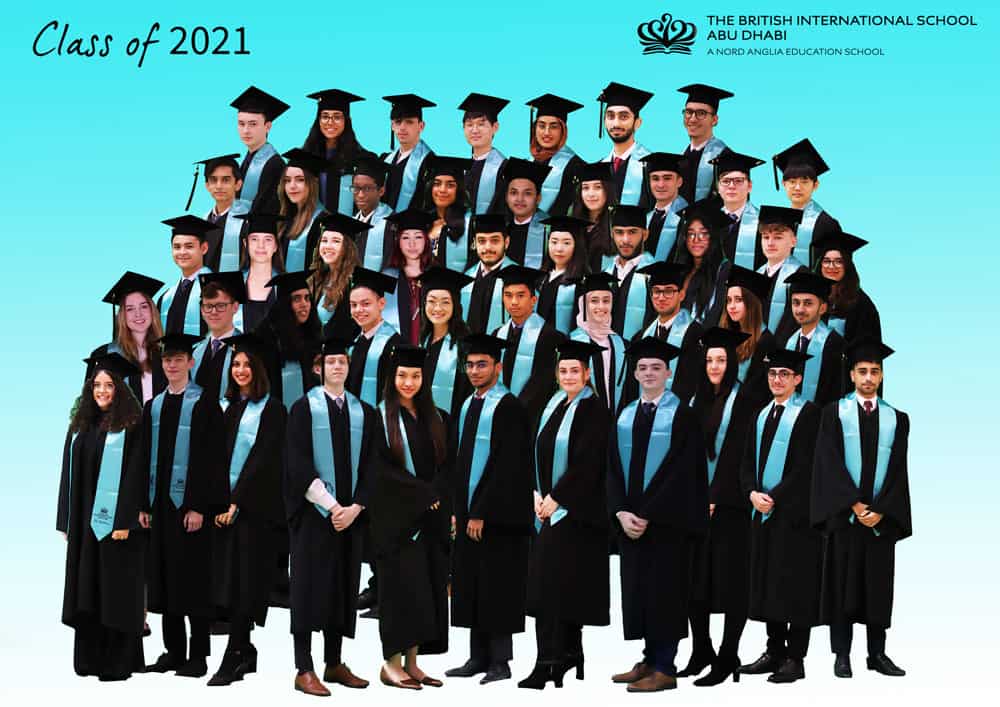 The International Baccalaureate Diploma Programme is widely regarded as the world's premier post-16 qualification, offering students a wide range of subjects and opportunities to develop their social and leadership skills. Each student undertaking the IB Diploma studied 6 subjects- 3 at Higher Level and 3 at Standard Level. Students can be awarded a maximum of 7 per subject with an extra 3 'bonus' points available for a combination of their Extended Essay and TOK (Theory of Knowledge) giving a total possible maximum score of 45 points (achieved by the top 0.34% of students worldwide).