Once again, Lyceum Alpinum has put together an exciting summer vacation programme of classes for 2018. It's like a Hollywood blockbuster come to life, here in beautiful Engadin.
Beyond our certified language school, our courses offer everything from a Hollywood-style film performance course to a brand new digital skills workshop, from river rafting excursions to rock climbing adventures, and don't forget our popular golf offering.

All activities, trainings and classes are available for kids from 6 to 15 years old, with our unique Junior Day Programme for the youngsters.
There are still a few spots available, so don't miss out on the fun. Let's set the stage for summer with a behind-the-scenes look at some of the academy action that's waiting for you.
Reserve your spot in the camp now!
Learn from a real pro
Last year was the premiere of our actor training summer camp and it was a big hit. Well-known actor, film director and comedian, Gian Franco Tordi taught classes on the fundamentals of acting and shared pro tips from his experience as a Hollywood insider. Born in St. Moritz, this multi-talented artist's film credits include "Ocean's Twelve", "The Good German" and "Pocket Listing" and the lead in "Tesla the Superman". His TV roles include "General Hospital", "Monday Mornings" and "Different Spy". On stage, he was the lead in "Luigi", a union play in LA, for which he received a theatre award for outstanding comedy performance. We're absolutely thrilled that Gian Franco is coming back again this summer to lead our film and acting classes. And here's something that very few people know – before he studied acting at the New York Film Academy and UCLA, Gian Franco was a student at the Lyceum Alpinum Zuoz. He graduated in 1991, but he's coming back again to direct all the action in our summer session of courses. Last year, he helped campers express their emotions to create some powerful film performances. This summer, by training with Gian Franco, it could be you who's the star on camera.
A different kind of education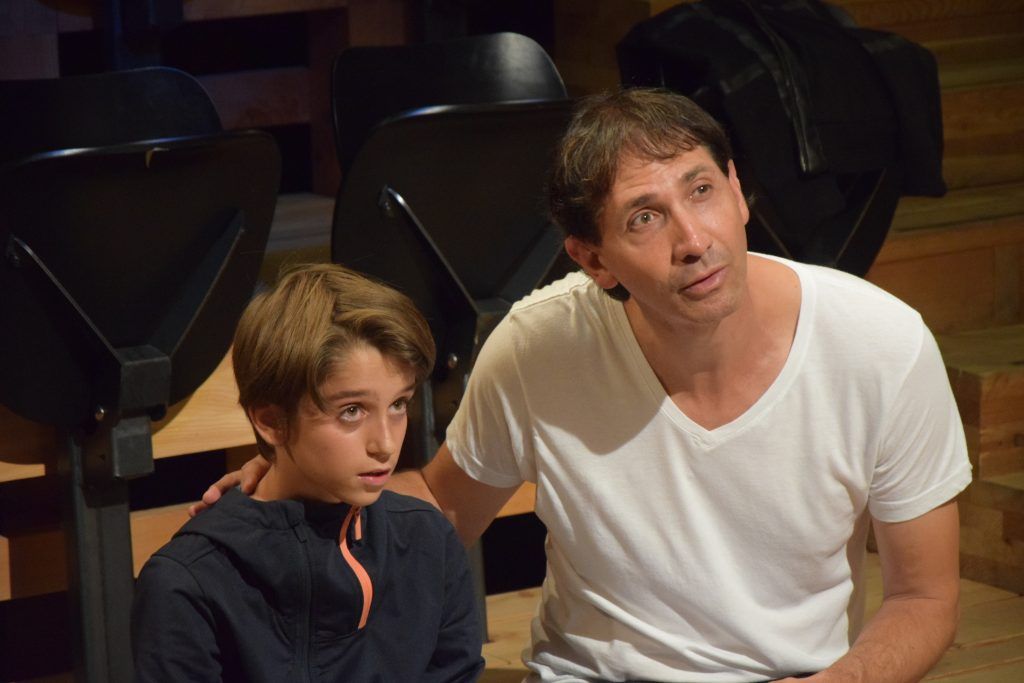 In morning classes, you'll perfect your chosen language skills, in German, English or French. And in the afternoon, you'll learn drama, theatre and film arts, from a real pro.
But what keeps bringing a man like Gian Franco back from the Hollywood Hills to teach courses in the mountains in Zuoz, Switzerland? Here's a few words from a recent interview:
"Here in Zuoz, I learned to look at life as an international citizen, away from politics and religion, and to recognize the potential that we all have inside. The potential to bring real change to the world, to do good by working hard. And that's why I want to give back some of that spirit, by teaching kids here at the summer acting school. This comprehensive training programme will help young actors to not only develop their acting skills, but also to develop their passion, their expression and their emotions, which will be quite helpful for their professional and personal development in the future."
More than drama
There's more to film than just learning lines and standing in front of the camera. Acting is an art of the whole body and mind, built out of a variety of different elements. Our diverse summer training programme of classes will help campers develop the wide array of skills they'll need to succeed in life.
There's a lot to discover and learn during the 2018 summer vacation. Find your voice! Be part of it! Reserve your spot in the camp now! Aaaaand…. action!