Choosing the right school, the right education, the right ethos, the right location and every other aspect of your child's path is never an easy decision. Luckily, there are now many great schools around the world that encourage children to reach their full, and true, potential. Traveling easily across borders, as well as direct communications, enables us to constantly keep in touch and share in each other's lives. It is now possible to reach for unparalleled quality when it comes to the education of your children!
Nestled in the heart of Switzerland's breathtaking Alps, Préfleuri is located in a traditional Swiss chalet surrounded by 2 acres of natural playground. Our school is discretely set only 2km away from the traditional ski resort of Villars-sur-Ollon, at an altitude of 1,300m. We have welcomed and educated children of all nationalities, from ages 3 to 14 , for the last 75 years. Our passion is for an inclusive, creative and inspired education that develops curiosity, holistic values and environmental awareness. Prefleuri's mission is to enable young people to become confident, capable, resourceful, independent and responsible adults, who are global citizens.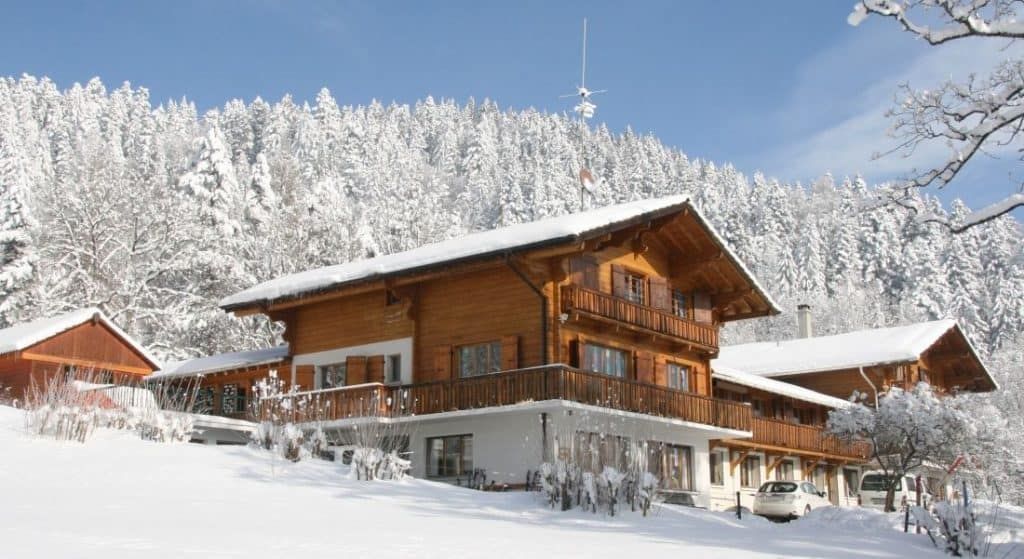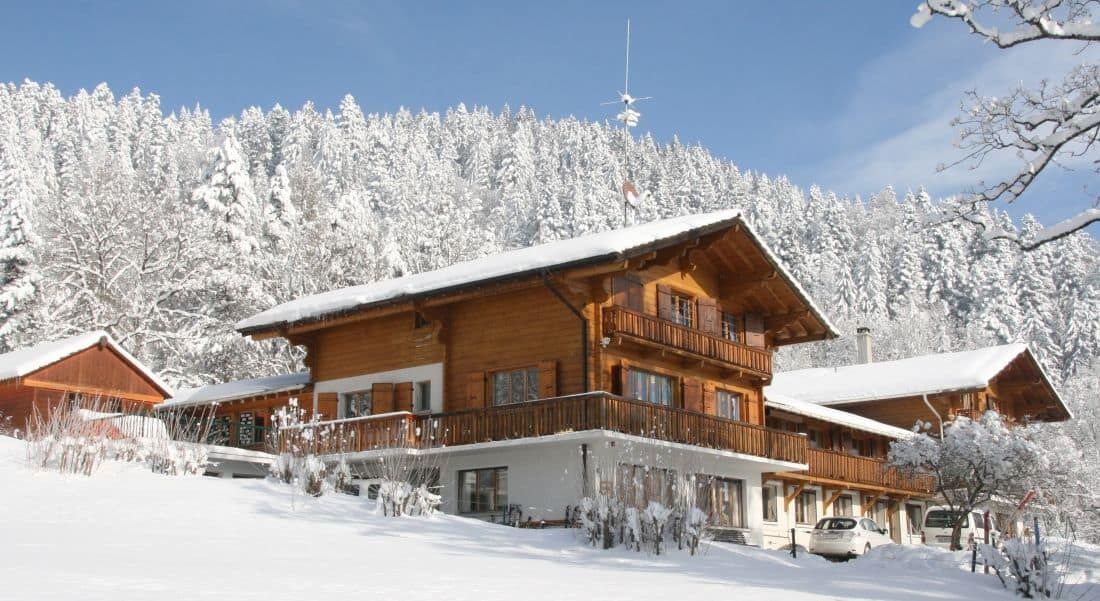 This is why we have created an Academic Immersion Programme. This programme consists of a whole school term, immersing each student into our current accredited international curriculum, whilst also enabling them to enjoy the full experience that living in the Swiss Alps has to offer.
What is it?
The Academic Immersion Programme occurs over two terms; the Winter Term (7th January to 23rd March 2018) or during the Summer Term (24th April to 22nd June 2018).
Winter Term – Academics and Snow Sports. With all levels of Skiing & Snowboarding, three classes a week will allow beginner skiers to familiarise themselves on the slopes and for the more advanced skiers to enhance and perfect their skills. Naturally, we do not focus on just skiing but also on many other exciting winter sports. Snow shoeing, ice skating and tobogganing are just a glimpse.
Summer Term – Academics and Sports. With nature blossoming for summer this is a marvellous period for outdoor sports, from kayaking to climbing, our mountains provide the perfect setting and is an excellent way to get ahead and prepare for a confident start to the following Academic Year.
Academics – Our solid academic education is based on the French and British National Curriculum for children aged from 3 to 13 years old. Our classes include a nursery section, bilingual primary section, and an intensive ESL/FSL section. Joining the Préfleuri family means being in small class sizes where we are continually observing and meeting each child's individual needs. Each child will have access to Préfleuri's full academic programme and an introduction into the privileged life of our pupils.
Extra Curricular Activities – They are essential in recognising individual needs. We offer many private classes in specific subjects including language courses, music classes and much more.
Languages – During an Academic Immersion, a child will have a real exposure to a multicultural environment. English is the predominant language with around 20 different nationalities. Our children are also exposed to the local language, French, with a full bilingual programme.
Please note that enrolments to an Academic Immersion is subject to the child's scholarly level to ensure the best education for all. Each enrolment is treated individually. Our team will be happy to help and advise on each enrolment process.
We'd be delighted to tell you more! You can contact us directly at [email protected]