Boarding should feel like a 'home away from home' for students, a place where they can immerse themselves in a different side of academic life while making lifelong friendships. Ideally, a boarding school should be well placed to offer easy accessibility, be in a comfortable setting, and offer great facilities for students to explore.
Watch the video
---
Boarding is a unique relationship between school, parent, and child—and the right boarding environment can benefit your child and their school experience in many ways. Here are 7 things help you decide which is the best boarding school for your child:
1. Does the School Staff Understand How to Caring For Your Child?
Finding a boarding school that is led by staff who are experts in pastoral care is essential when looking for the right school. Your child should be in a safe and caring environment, with a boarding team that is perfectly placed to guide them through any challenging times – this can be particularly useful through adolescent years.
2. Will The School Provide Time and Space to Grow?
Ideally, there will be plenty of space and fresh air. A major benefit to boarding is cutting out the commute and enjoying a short walk to class! By choosing to board, children often have more time to study, enjoy activities, and play with friends.
3. What Types of Facilities Are Available to Students?
The school's facilities become part of your child's daily life and home environment. This means playing fields could be right on their doorstep as well as swimming pools, running tracks, and maybe even a gym. You can also ask about the library, dining facilities, music and arts facilities, and more.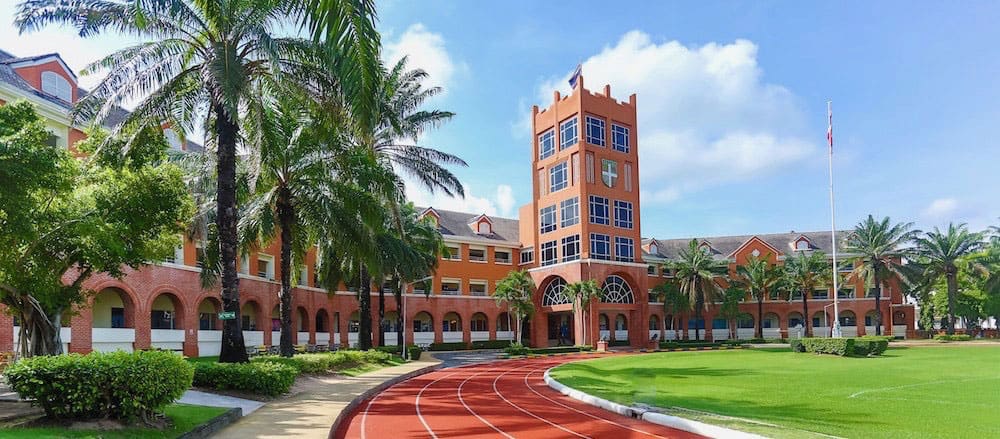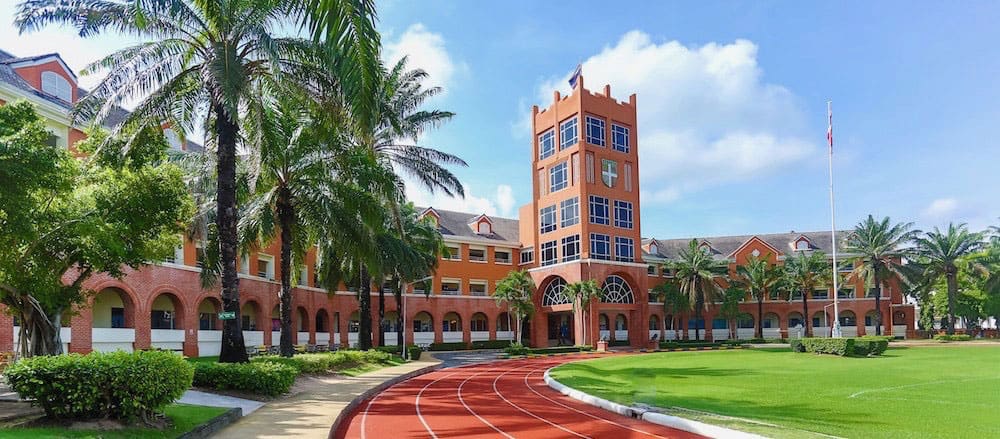 Life on a school campus is set up to be dynamic and inspiring for children!
4. What Kind of Learning Environment Does the School Provide?
At schools where children are taught in English, boarding can immerse students in a community that fast-tracks their absorption of the language. It can be remarkable to see students who arrive at a boarding school speaking almost no English, becoming proficient speakers within weeks!
5. Do Students Have Access to Additional Learning Support?
Some boarding schools will offer additional study opportunities from expert teachers to help improve the academic success of students.
6. How Do Educators Promote a Sense of Independence?
From the first boarding years through to the last ones, boarding can offer a sense of independence in children that helps them through life. This can all contribute to boarders leaving school with a mature attitude and feeling prepared for the demands of university life.
7. Does the Community Support Building Lifelong Friendships?
The friendships made at boarding school are incredibly strong. There can be a wonderful sense of family community that comes from living together, caring for and supporting each other, and enjoying free-time together.


A school boarding community can be like family; evenings are about eating together, supporting academic study and enjoying leisurely activities.
Above all look for a boarding school that has a family-friendly approach and flexible boarding options that feel right for your child.