Ho Chi Minh City (HCMC), formerly known as Saigon, is a vibrant and bustling metropolis in Vietnam that has become a hub for expatriates and international businesses. As the city grows in popularity, so does the demand for high-quality international education. Choosing the right international school for your child is a significant decision that can greatly impact their academic and personal development. To help you make an informed choice, here are 5 essential factors to consider when selecting an international school in HCMC.
1. Curriculum
The curriculum is the backbone of any school, and it sets the foundation for your child's educational journey. International schools in HCMC offer a variety of curricula, including the International Baccalaureate (IB), Cambridge International, and American curriculum, among others. Each of these curricula has its unique strengths and focuses, so it's crucial to align the curriculum with your child's educational goals and future plans.
The International Baccalaureate (IB) program is globally recognized as a leading curriculum for several compelling reasons. Its reputation stems from its rigorous academic standards, emphasizing critical thinking and inquiry-based learning, which prepare students for the challenges of higher education and beyond. Additionally, the IB program promotes international-mindedness, nurturing global citizens who appreciate different cultures and perspectives. This holistic approach extends to personal development and character building, encouraging students to engage in extracurricular activities and community service. Moreover, the IB's continuity across schools worldwide ensures seamless transitions for families on the move. Universities worldwide highly respect IB diplomas, as graduates are known for their strong research, writing, and time management skills. This learner-centered program's flexibility allows students to pursue their passions and excel in areas where they have a particular aptitude.
In essence, the IB program stands out for its comprehensive assessment system, recognition by universities, and learner-centered philosophy. It fosters critical thinking, creativity, and independent research, instilling a love for learning and adaptability. Choosing an international school in HCMC that offers the IB program can provide your child with a globally recognized education that prepares them not only academically but also as well-rounded individuals with a deep appreciation for our interconnected world. Whether your family stays in one place or relocates frequently, the IB's consistent standards ensure educational stability and a strong foundation for future success.
2. Facilities
The quality of the school's facilities plays a crucial role in shaping your child's learning environment. When visiting prospective schools, take the time to assess the campus and its facilities. In Ho Chi Minh City, many of the international schools have one campus for both primary and secondary students, however the larger, more elite schools often have tailored campuses focusing on the needs of students at different grade levels. Look for well-equipped classrooms, science labs, libraries, sports facilities, and technology resources.
Modern and up-to-date facilities not only make learning more engaging but also provide opportunities for hands-on exploration and creativity. Safety should also be a top priority, so ensure that the school maintains a secure and nurturing environment for all students.
3. Cultural Diversity
One of the unique advantages of international schools is their diverse student body, which often represents various nationalities and cultures. This diversity can be a valuable asset for your child's education, as it exposes them to different perspectives, cultures, and worldviews.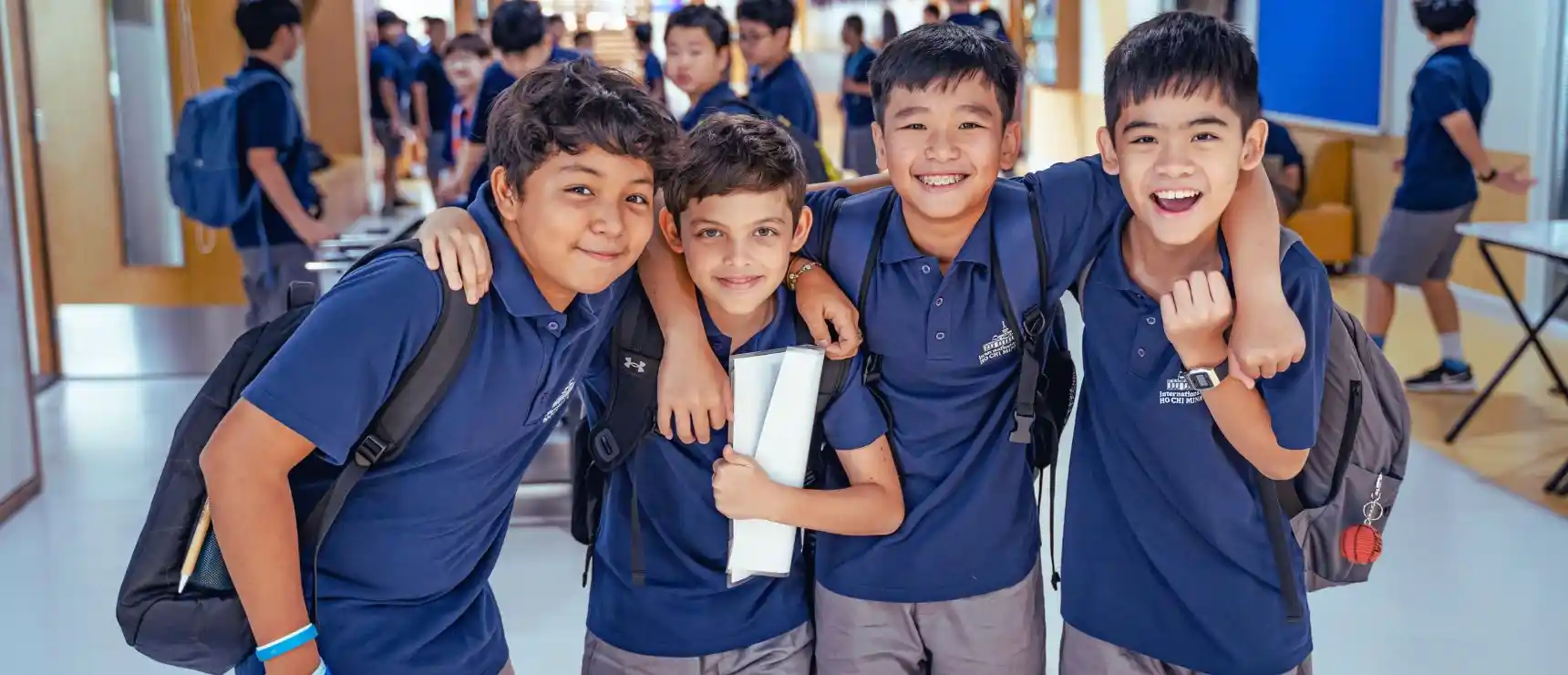 When choosing an international school in HCMC, consider the degree of cultural diversity within the student population. A multicultural environment can help your child develop global awareness, empathy, and a broader understanding of the world. It also provides opportunities for building friendships and networking with peers from around the globe.
As a measure of international-mindedness, the leading international schools in Ho Chi Minh City should have 50+ nationalities represented in their community.
4. Class Size & Student-Teacher Ratio
Class size and the student-teacher ratio are critical factors that can impact the quality of education your child receives. Smaller class sizes often result in more personalized attention, greater opportunities for student participation, and better teacher-student relationships. Lower student-teacher ratios also allow teachers to address individual learning needs effectively.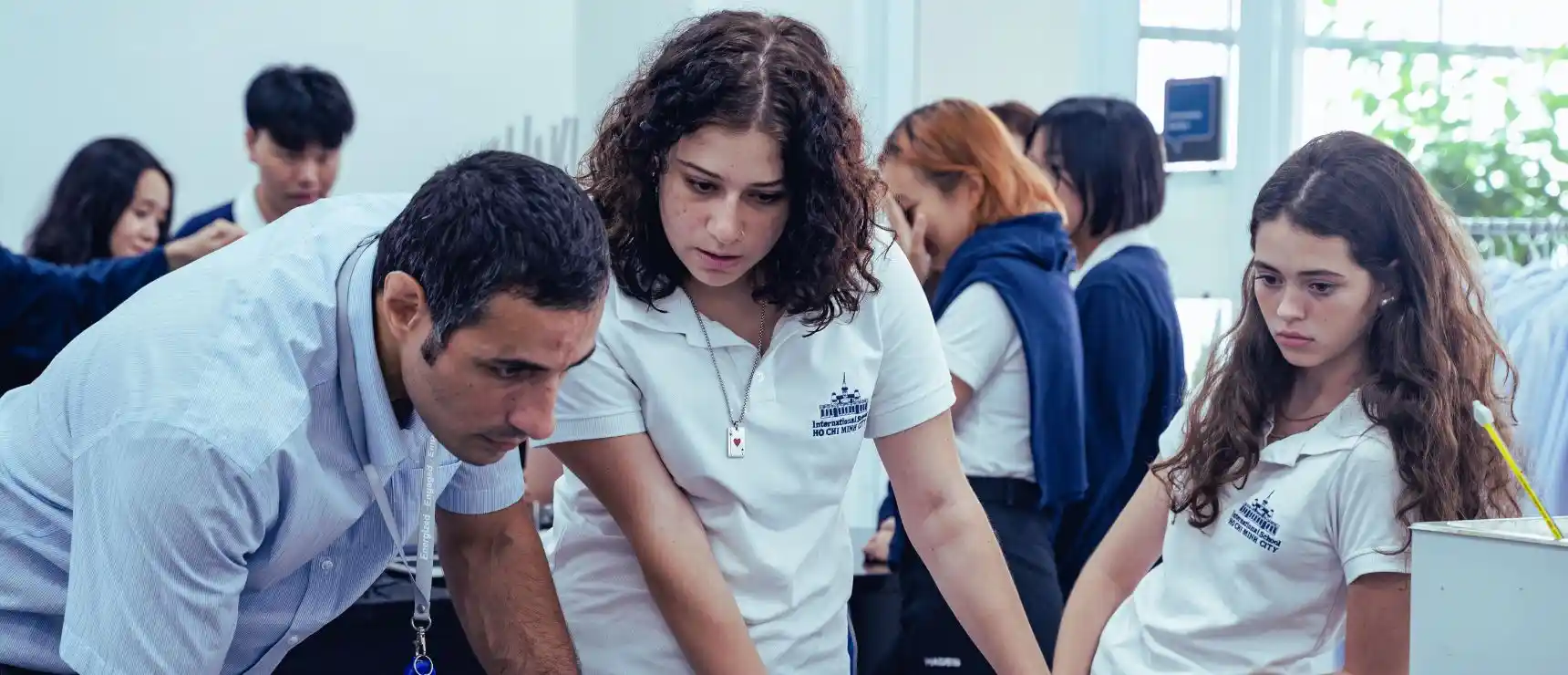 When researching international schools, inquire about these metrics to understand the level of individualized support your child will receive. Smaller classes can foster a more conducive learning environment, which is particularly beneficial for students who may need extra support or have specific educational goals.
As a top tip, a great student to teacher ratio is 1:8
5. Parental Involvement and a Strong Community
A strong sense of community and parental involvement can enhance your child's educational experience and create a supportive network for your family. When researching international schools, look for institutions that encourage and facilitate parent-teacher communication and collaboration.
"When choosing a school for your child, you're also choosing a community for your family"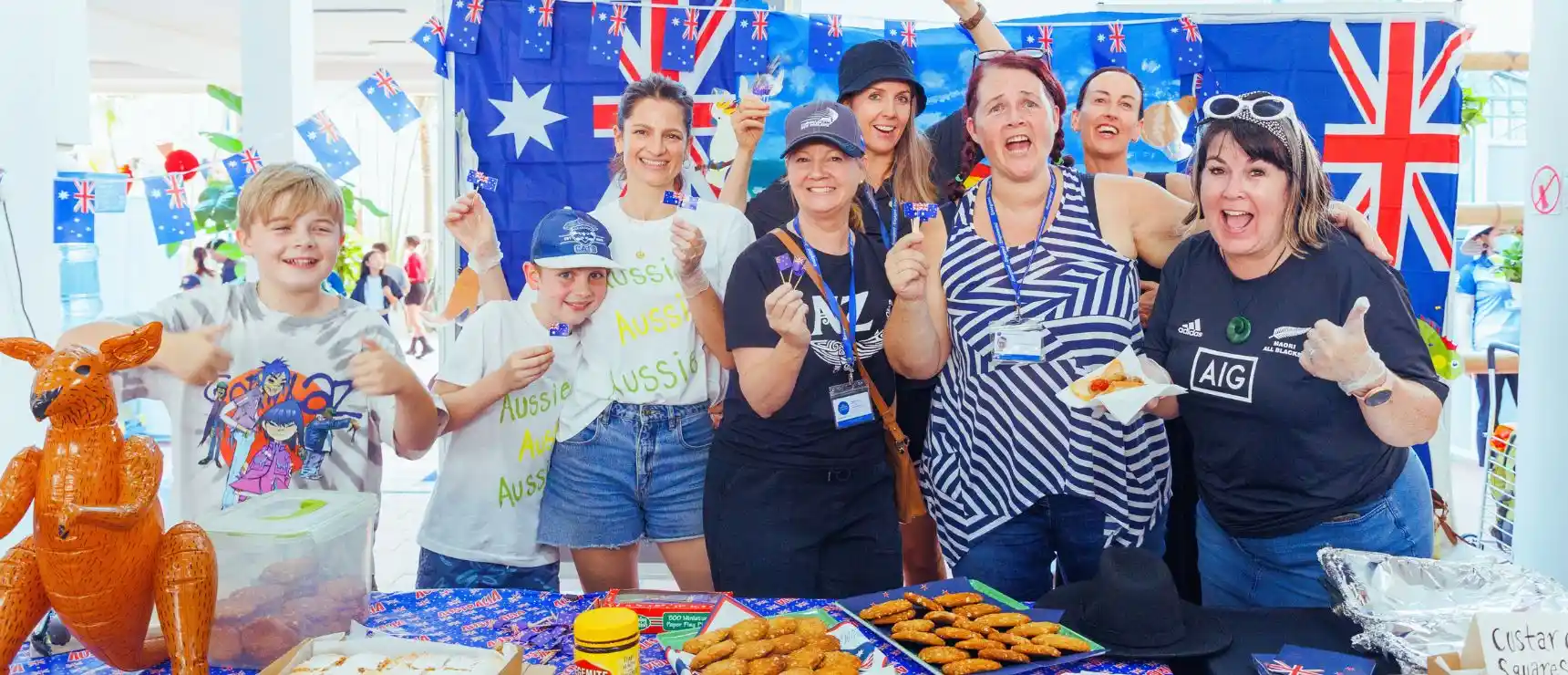 Consider whether the school offers opportunities for parents to actively engage in school activities, events, and decision-making processes. A welcoming and inclusive school community can provide valuable support and connections for your family, making the transition to a new educational environment smoother and more enjoyable.
Keep an eye out for "Parent Teacher Organizations (PTO)" at school. PTOs actively participate in school life and aim to foster a close relationship between parents and teachers. The PTO is often committed to supporting teachers, parents and students through social and educational activities. PTOs also give all parents an opportunity to socialize and make friends, an important factor when transitioning to a new environment.
To conclude, choosing the right international school in HCMC is a significant decision that requires careful consideration of multiple factors. By evaluating the curriculum, accreditation, location, facilities, class size, extracurricular activities, language support, cultural diversity, teacher qualifications, and community involvement, you can make an informed choice that aligns with your child's educational needs and aspirations.
Remember that each child is unique, and their educational journey should be tailored to their individual talents and interests. By prioritizing these key considerations, you can find an international school in HCMC that provides a nurturing, enriching, and academically rigorous environment, setting your child on a path to success in a globalized world.