In today's competitive educational landscape, students strive to achieve academic success. While traditional classroom settings provide a solid foundation, some students require additional support and personalised attention to reach their full potential. In this blog, we will explore why Oxford tutorial colleges, like Greene's College Oxford, are so effective at helping students excel, highlighting key factors that contribute to their success.
What is an Oxford tutorial college?
Oxford tutorial colleges in England, U.K. are educational institutions that offer tuition in small groups for students who need extra support and guidance, like Greene's College Oxford. They typically provide a range of services, such as shared (small group) or paired (two students to one tutor) tutorials, mentoring and academic support, as well as access to academic resources, helping to create an environment conducive to learning.
An individualised approach
No two students learn at the same pace. And, at the heart of an Oxford tutorial college's effectiveness lies its commitment to an individualised approach to education. Tutorial colleges offer small class sizes or even one-on-one tuition, allowing tutors to tailor their teaching methods to the unique needs and learning styles of each student. This personalised attention enables tutors to identify a student's strengths and weaknesses, and subsequently devise a targeted approach to address them. By nurturing a deep understanding of each student's academic requirements, Greene's College Oxford can deliver tailored instruction, resulting in remarkable progress.
Embed video: https://youtu.be/EUrkg6wWDTY
Expert tutors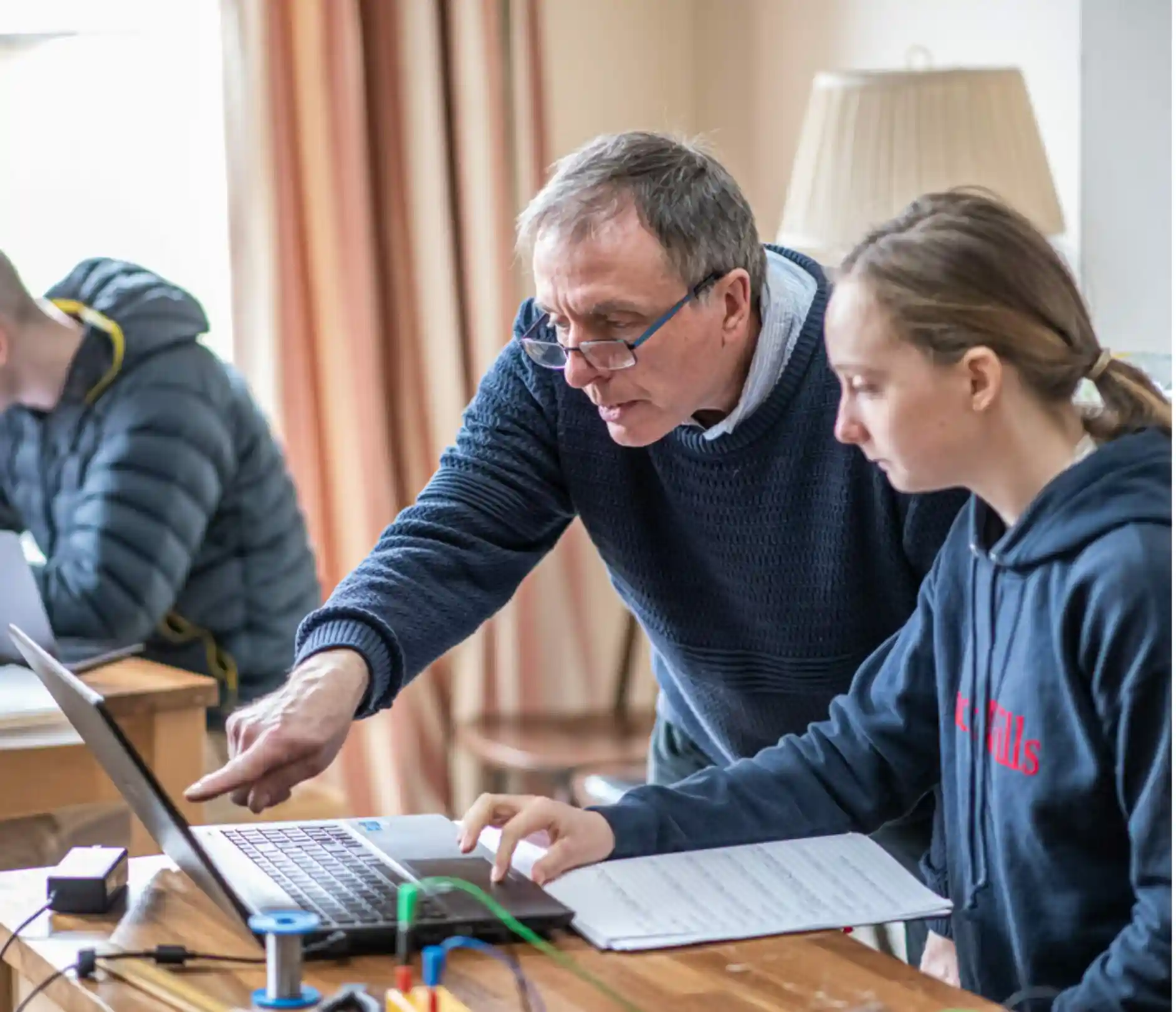 An Oxford tutorial college, like Greene's, can attribute its success to its team of highly qualified and experienced tutors. These tutors possess subject-specific expertise and in-depth knowledge, often with advanced degrees from prestigious institutions. Their passion for teaching and commitment to their students foster an inspiring learning environment. Through their expertise, tutors provide comprehensive guidance, encouraging critical thinking, intellectual curiosity, and academic rigor. By working closely with students, these tutors inspire and motivate them to push their boundaries and reach new heights. Meet some of our tutors here.
The powerful tutorial method
This style of learning, the method of educating at Greene's College Oxford (inspired by the self-same method used at the University of Oxford and Cambridge), is defined by small group or paired tuition, taught in the Socratic method, with an emphasis on independent study. It allows us to work with you as an individual, cultivating your confidence, critical thinking, ability to work with others, effective oral and written communication and independent learning skills. These skills will prepare you for the transition from A levels to university life. Learn more here.
One of the core benefits of the tutorial method is that tutorials can be individualised to each student and are shaped by the lively exchange of ideas between a unique pairing of tutor and tutee. Assuming students come well-prepared, these sessions encourage students to discover—literally to un-cover—truths that are waiting to be revealed by their own unique intellect. There is no telling what the course or outcome of the discussion will be.
Greene's College Oxford has established itself as a leader in providing effective academic support, guiding students towards exceptional achievements. The combination of an individualised approach, expert tutors, close monitoring, and the use of the tutorial method creates a conducive environment for students to thrive. By offering tailored instruction and fostering a passion for learning, we equip students with the skills, knowledge, and confidence necessary to excel academically, preparing them for the otherwise steep transition to university.