In August 2021, the boarding section at AMADEUS International School Vienna will open its doors to a once in a lifetime educational experience. In the meantime, it possible for you to get a sneak-peek of a few areas of the house with a virtual 360-degrees tour! Click on the link in the bottom of this article to visit our website and start the tour.
Boarding with Distinction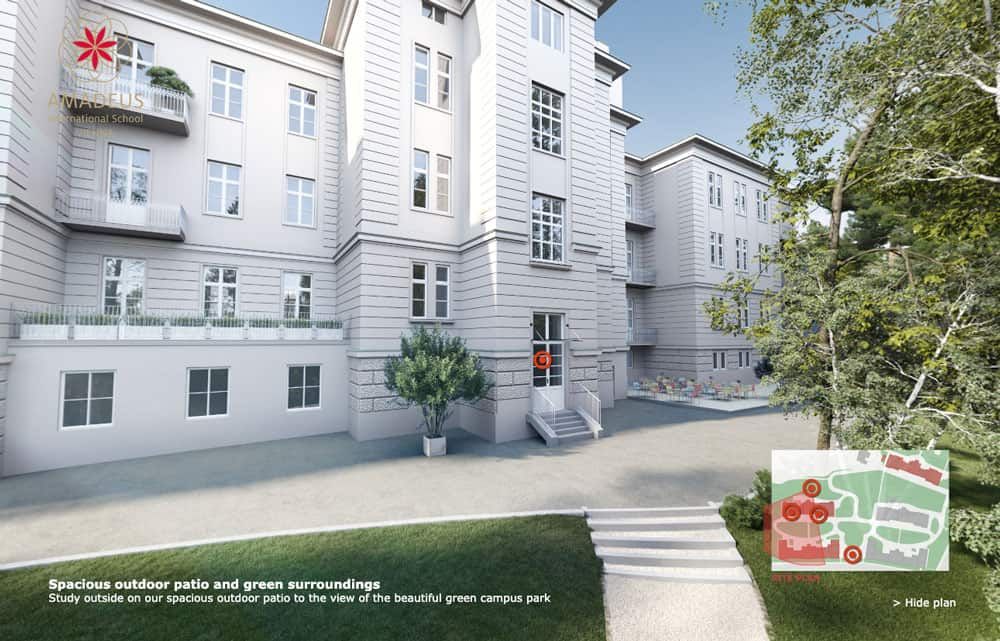 One of the focuses of the new boarding house is to create the best facilities to cultivate an excellent learning environment, social life, and overall mental health for the students.
A major benefit of the new configuration is that it brings the entire boarding community of 138 students together under one roof (with secure and separate wings for boys and girls, of course). In this way, we can offer age-appropriate supervision and exactly the right mix of shared and private spaces for safety and wellbeing.
Moreover, we expand our kitchen and dining space to match our award-winning kitchen team, and the roof-top floor will offer our students incredible views of Vienna's skyline on one side and the mountains on the other. This location is one of the things that makes boarding at AMADEUS Vienna absolutely unique.
"If boarding houses had star ratings, this one would definitely have 5!"

Dr Jeremy G House, Head of School
The rooms will accommodate two students (usually) of different nationalities, cultures, and languages mixed to facilitate cultural curiosity, understanding, and appreciation. One of the advantages of our rooms is that students get the opportunity to study and socialise with their roommate, but they also have the possibility to close the door to the private sleeping area when you need some personal time. Another luxury for our boarding students is the private en-suite bathroom which is available in every room.
Ultimate learning environment and friendships for life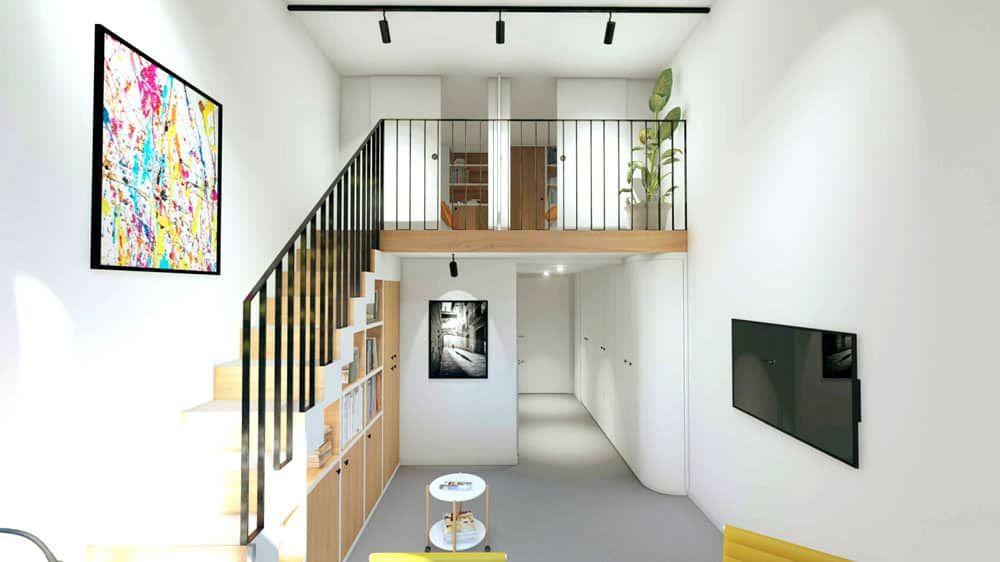 We are aware that boarding is a new experience for many of our students. Together with the boarding staff, we strive to make every student's time at AMADEUS Vienna an incredible educational experience and major time of personal growth.
During the pandemic and its lockdowns, our boarding students have had a major benefit as they could continue to be in a physical learning environment while being at home.
Our students learn independence, leadership, and how to be part of an international community. One of our Chinese boarding students from Grade 12 recently wrote an article about her boarding experience, where she points out:
"I am very happy every day in boarding. If we worry about our studies, there is always someone to support us, listen to us talk about our confusion or troubles, and help us solve our problems. It is like having an extra family, and I have developed new friendships for life."
If you would like to learn more and to get a sneak-peek of how the future boarding house will look like, please visit our website. The short virtual tour is self-guided and you do not have to sign up anywhere.