With all the benefits reading provides to children—helping develop intellect and communication skills, augmenting academic performance, and stirring imagination—it's no wonder parents and educators alike look to encourage a love of reading in their children. 
One way to help inspire kids to read is through a well-developed learning space designed to awaken a student's interest in learning. This was the motivation for the recent upgrades to Concordia's Early Childhood and Elementary School (EC/ES) Library. The space has been reimagined and completely remodeled to cultivate a welcoming environment for young students and to inspire learning.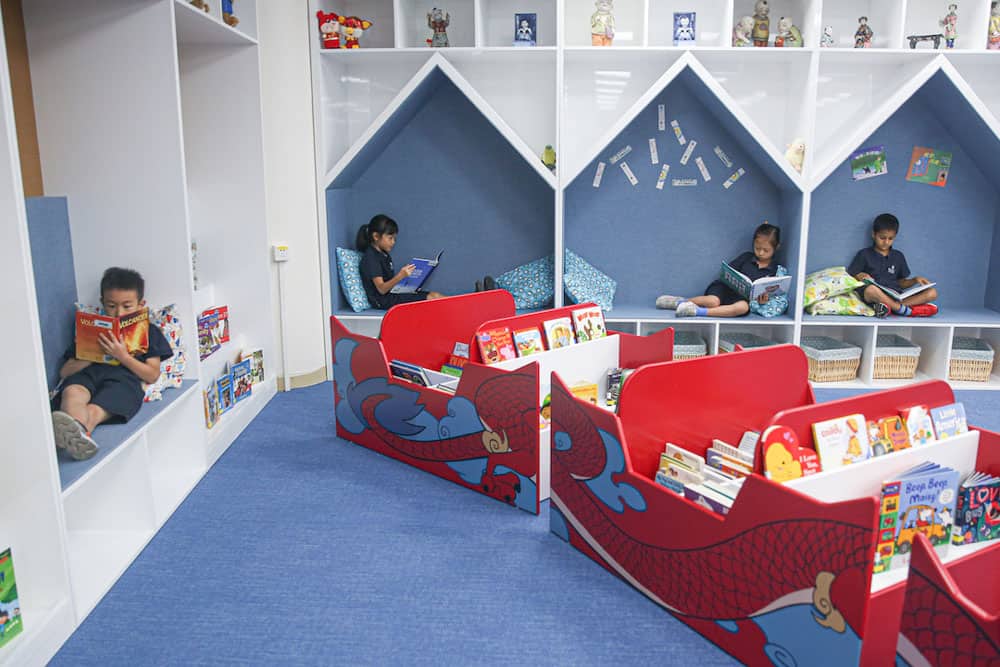 Below Concordia EC/ES librarian Lisa Toner shares some of the new improvements and intentional learning features found in the space.
New Look Makes Things Easier to See
If you have young children, then you know that front covers have such an important part to play in book selection. We noticed that many of our young readers would bypass the picture books in our Everyone section because they were unable to view the covers. Illustrators create some awesome artwork and 'reading' the pictures to complement the text is a vital skill for our children to learn. To make these titles more visible, we have created shelving that allows book covers to face forward so that children can select books based on the attractive art work. 
Our Smart TV is now mounted on the wall surround by display space which allows us to showcase certain books. At the moment we have many of our new arrivals on display, allowing students to easily find our newest books. We will also use this display to highlight books on a particular theme or topic throughout the school year.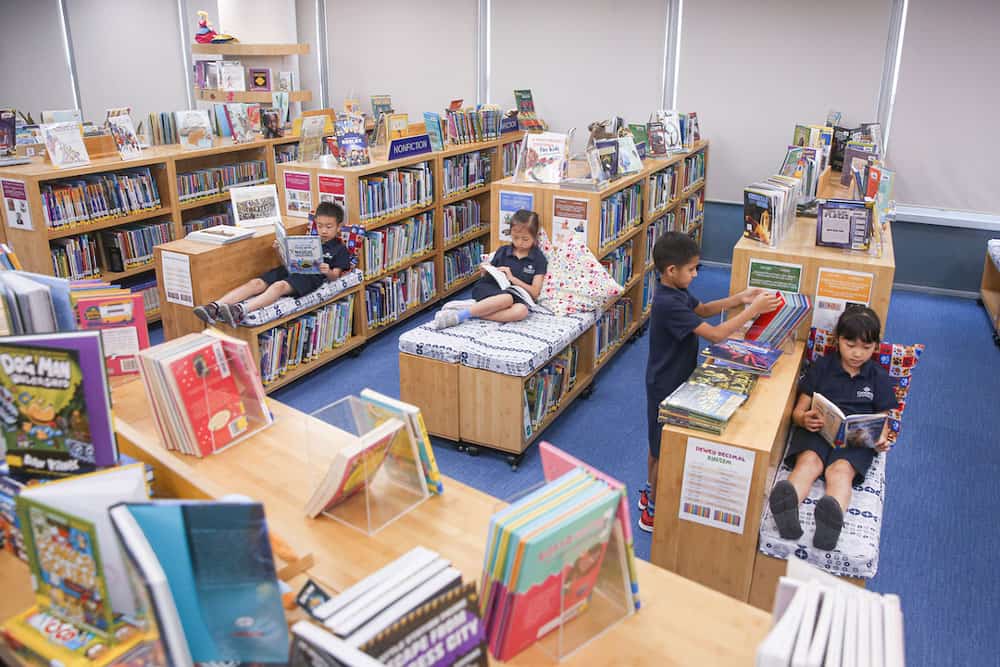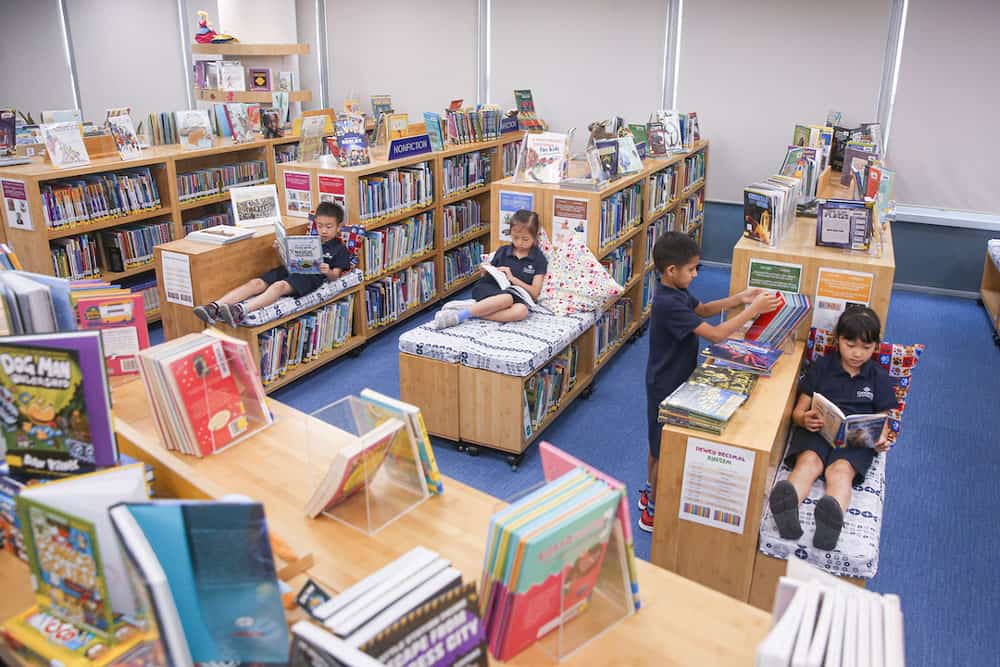 We encourage our students to read lots of books about their favorite characters or by their favorite authors, so we have included several Perspex boxes to let us display books in a series together. This makes it much easier for the children to find all the books in their favorite series and entice them to read them all.  And to help students choose their perfect book, we've even added brand new ceiling lights to the library to make reading the spine labels easier.
Brand New Features Make Reading Attractive
With our youngest learners in mind we designed a special dragon-shaped shelving feature which can hold all our Board Books. This is a fun piece of furniture where our Early Childhood students can sit while browsing through our collection to find the book that's just right for them. Our dragon is designed to make visits to the library memorable and engaging, much like a good book can be! 
When It Comes to Reading Comfort Is a Must
We have also created reading nooks with soft, inviting cushions. The comfy little benches in these child-sized alcoves are ideal spaces for our students to get lost in the imaginative world of books. 
We have even updated our climate control system to keep the space nice and cozy throughout the day. 
There's Something for Every Learner…Even Parents!
In the library, learning is not restricted to students; parents can also learn new things from the books in our new Parenting Collection. If you want to know more about how to manage your toddler's tantrums, how to cook healthy meals for your children or how to develop your child's potential this is a great place to find all the information you need.
Want to Encourage Children to Read More at Home?
Reading nooks are great spaces to try to recreate at home. Parents can make reading nooks from just about any fluffy, comfortable materials, like large and small cushions, bean bags, soft, furry rugs or fabric-covered benches. You can even design your child's nook as a blanket tent or pillow fort, anything to spur their imagination and entice them to settle in and read.
---
Written by Brandon Fisher