At King's Oak British International School, we believe that active learning through play and experimental investigation is the basis for effective education in EYFS.
Children should be allowed to be children. The child is at the center of everything that we do and children are given every opportunity to follow activities that interest them and to learn through play. We follow the framework of the EYFS (Early Years Foundation Stage) which supports a play-based approach and we think this is the best approach in our department. Our children are independent and capable children who are ready and willing to learn. In fact, research shows that children who follow their interests are more engaged and they learn more. Children have more opportunities to be creative, they develop their strong problem-solving skills, they have high levels of well-being and their involvement is higher.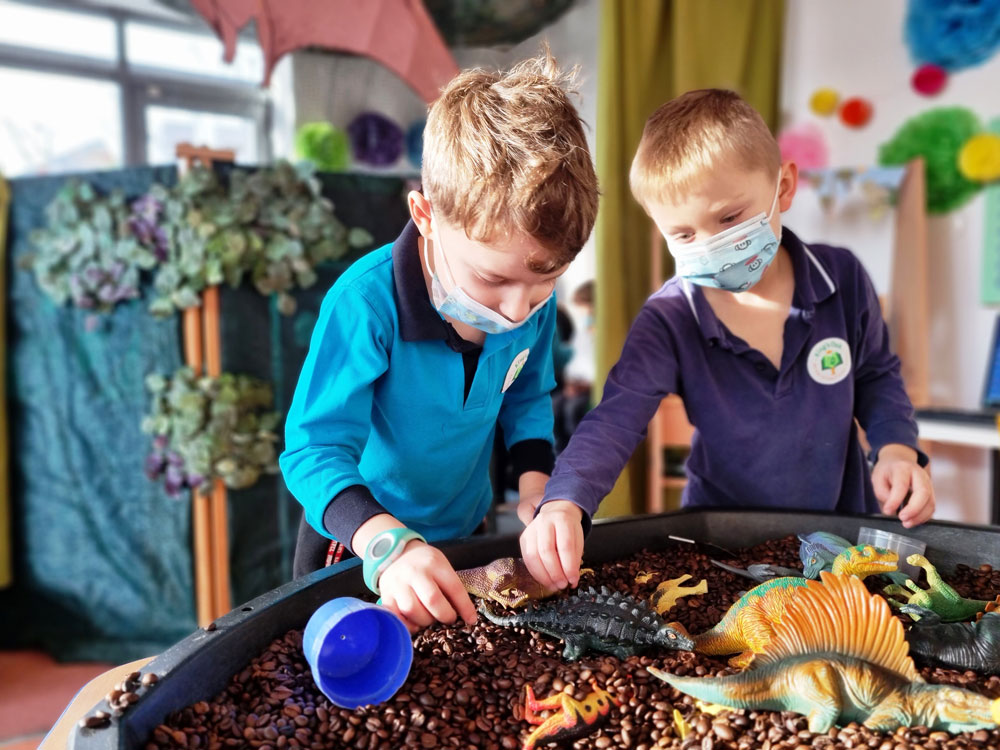 At King's Oak, we have happy, stimulated children who learn skills for lifelong learning. We are proud to be confident, happy, independent, and motivated.
Our team is what makes our nursery so special. Each and every member of our team is highly valued and a very important team player.
Children are natural scientists. Their curiosity leads them to ask open-ended questions, explore by interacting and observing with the world around them and try to figure out how everything works by exploring and playing with the things around them. In Reception class the topic of dinosaurs was a great way to encourage children to use their observation skills. We weren't surprised to see most of the children could identify dinosaurs by name or make guesses about how the dinosaurs moved or what they ate by looking at dinosaur pictures.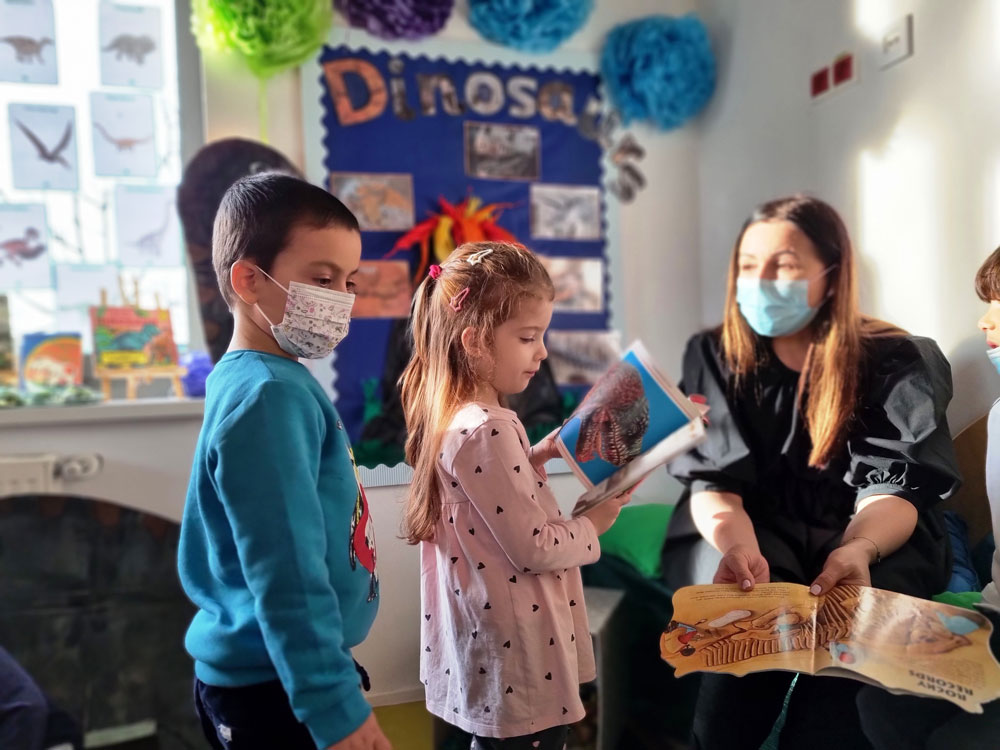 We are all fascinated by dinosaurs! Whether it is their truly larger-than-life image or the fact that you can't visit a live dinosaur in a zoo, children had a of questions about dinosaurs. We had to answer to all their questions: Which is the longest dinosaur? How about the heaviest? Which is the fastest or the smallest of them all?' We were surprised by some of the questions and found out that one of the Smartest Dinosaur was Troodon. A 5-year-old child told us that the smartest dinosaur was a hunting dinosaur, about 2 metres long, and had a brain size similar to that of a mammal or bird of today, stereoscopic vision, and grasping hands.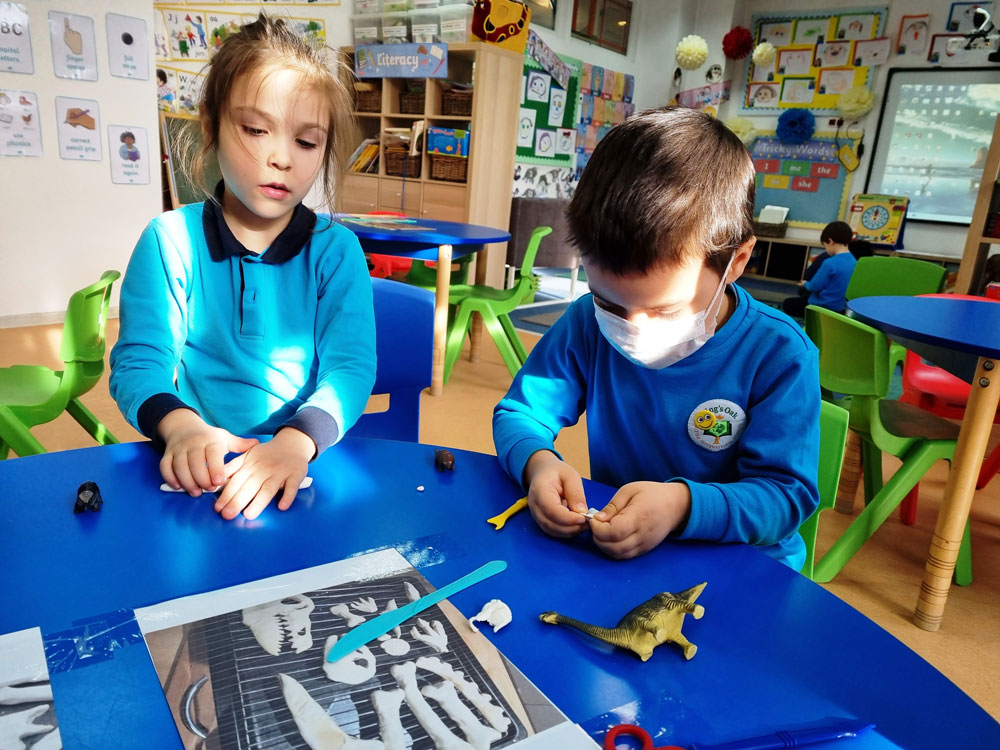 Dinosaurs teach children about nature, different landscapes, and a great way to introduce the importance of a sustainable environment.
All about dinosaurs is a great theme to explore with children. These incredible creatures spark children's imagination and curiosity, and they offer endless learning opportunities.