The Harbour School (THS) teachers Maxine Cutracci and Sarah Taylor, both marine biologists who helm the school's Marine Science Center, were appointed to the board of the Asian Marine Education Association (AMEA) in August. THS co-founder Craig Blurton, was also appointed advisor of the board of AMEA.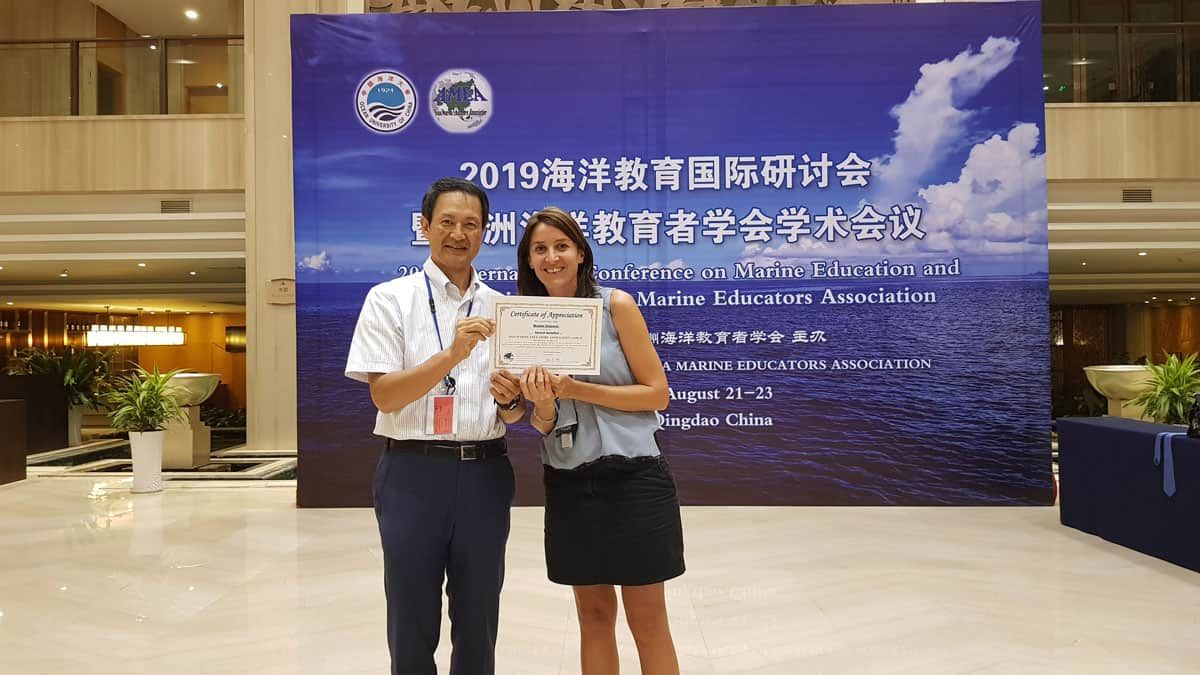 In addition, Ms Taylor, THS Marine Science Center manager, was appointed to be the new chair of the Education and Training committee.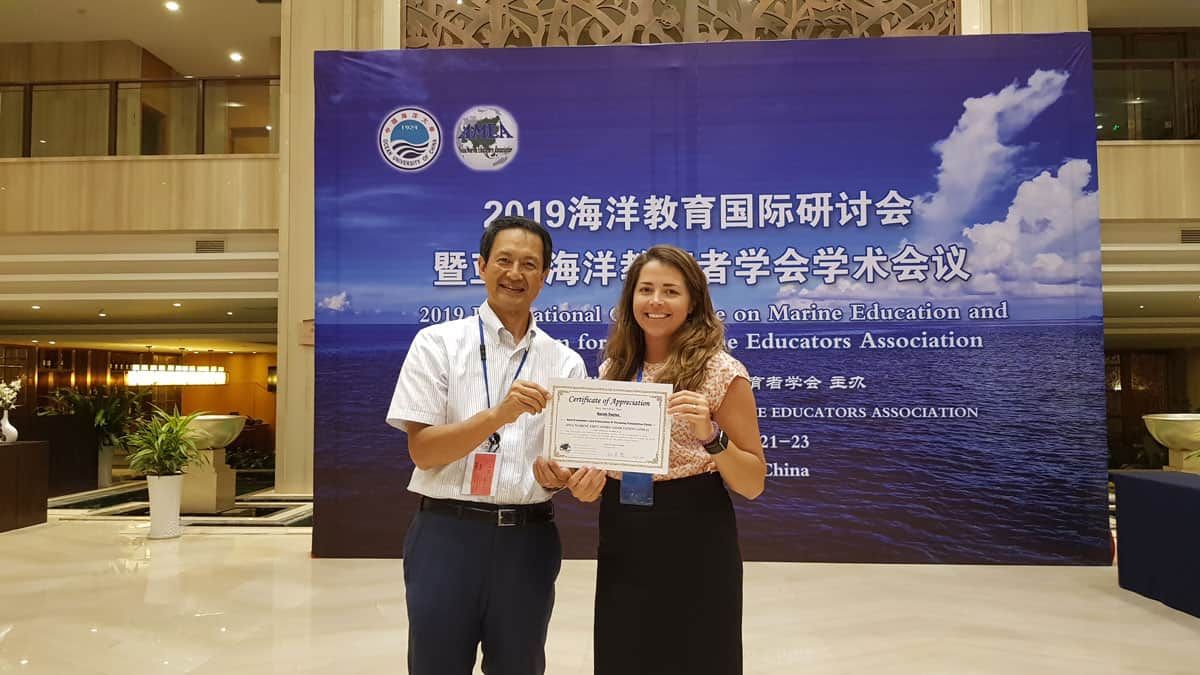 Established since 2015, the AMEA is an organization comprising of marine educators in Asia devoted to the production and dissemination of marine education resources for the purpose of helping students be aware of the importance of the ocean to life on our planet and learn to make informed and responsible decisions regarding the ocean and its resources.
"A student cannot be science or environmentally literate without being literate in ocean and aquatic concepts. In K to 12 classrooms all over the world, marine education programs are severely lacking. The study of the ocean and aquatic science concepts are treated as less important, or are often times not taught at all, compared to how chemistry, physics and biology are traditionally taught," said Ms Taylor.
"At THS, we do not see these sciences as mutually exclusive. Ms Cutracci and I actively work with the school's teaching teams across different disciplines including science, social studies and even art to incorporate ocean and marine life topics. So for example, when Grade Five students learn about circuits and electricity, they also learn about electrical animals and how their biology have adapted to produce energy charges and when Grade Two students learn about sound and sound waves, they also learn about echolocation," she explained.
A Pre-K to Grade 12 international school in Hong Kong, THS has been making waves both in Asia and internationally for spearheading ocean literacy in schools. Students at the school are taught marine science and ocean topics, from Pre-K through to Grade 12 by marine science specialists. THS is perhaps the only primary and secondary school in Asia with an on-campus "wet lab" – an impressive marine science research and education facility with many marine animals and plants including coral species unique to Hong Kong. The school also has an "outdoor classroom" – a 50-foot sail boat affectionately named the Black Dolphin manned by an experienced crew with science backgrounds which takes students on field trips in Hong Kong waters to study local marine life and the ocean.
The school's investment has paid off in spades. According to the marine science team, in a survey of the THS student population conducted in June to evaluate the effectiveness of the school's marine science program and its facilities, they found that a majority of students have shown a heightened interest in science because they are learning about the ocean and life in the ocean in a hands on way at the marine science center and the Black Dolphin.
In March, a THS Grade 11 student won third place in a prestigious Science Technology Engineering and Math (STEM) competition for her research project on a particularly hardy species of local Hong Kong coral that thrives despite the constant stresses in these coastlines. With about 70 percent of coral communities in the world under threat as a result of climate change, the Grade 11 student hopes that by studying how Hong Kong's corals have developed such unusual resilience, and sharing her research may potentially help save coral communities under threat.
"It is very rewarding to see so many students develop an interest and passion in the ocean and marine life as a result of the work we do" said Ms Cutracci.