Invests Bht 2,600 million to build 640-pupil school on 15-rai in Sukhumvit-Rama IX area
Integrates Thai language and Mandarin Chinese teaching into core curriculum
Opening August 2018
We aim to build Thailand's best primary school. It is being purpose-built for young children and raises the bar in primary school education. A modern learning environment, security, and plenty of natural greenery are all designed into the school from inception. And we've staffed it with some of the best primary school teachers leveraging Shrewsbury International School Bangkok's 15-year track-record of success in Thailand.

Mr. Chali Sophonpanich
Bangkok (9 November 2017) – Shrewsbury International School Bangkok, today, announced that it is building a new city-centre primary school for 640 pupils aged 3 to 11 years on a 15-rai (2.4-hectare) site located between Sukhumvit Road and Rama IX Road with an investment of Bht 2,600 million (approximately US$ 78m), and which opens in August 2018.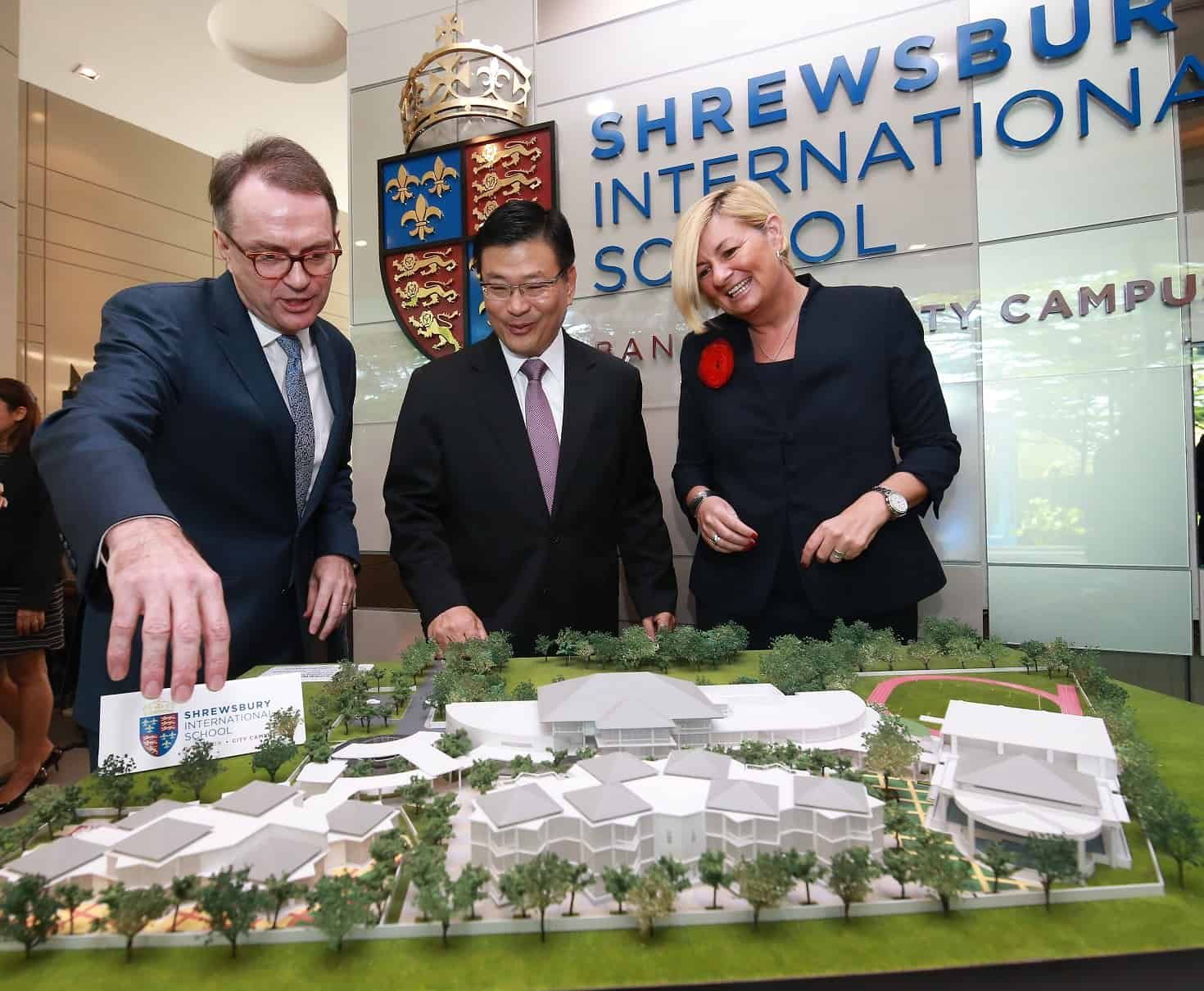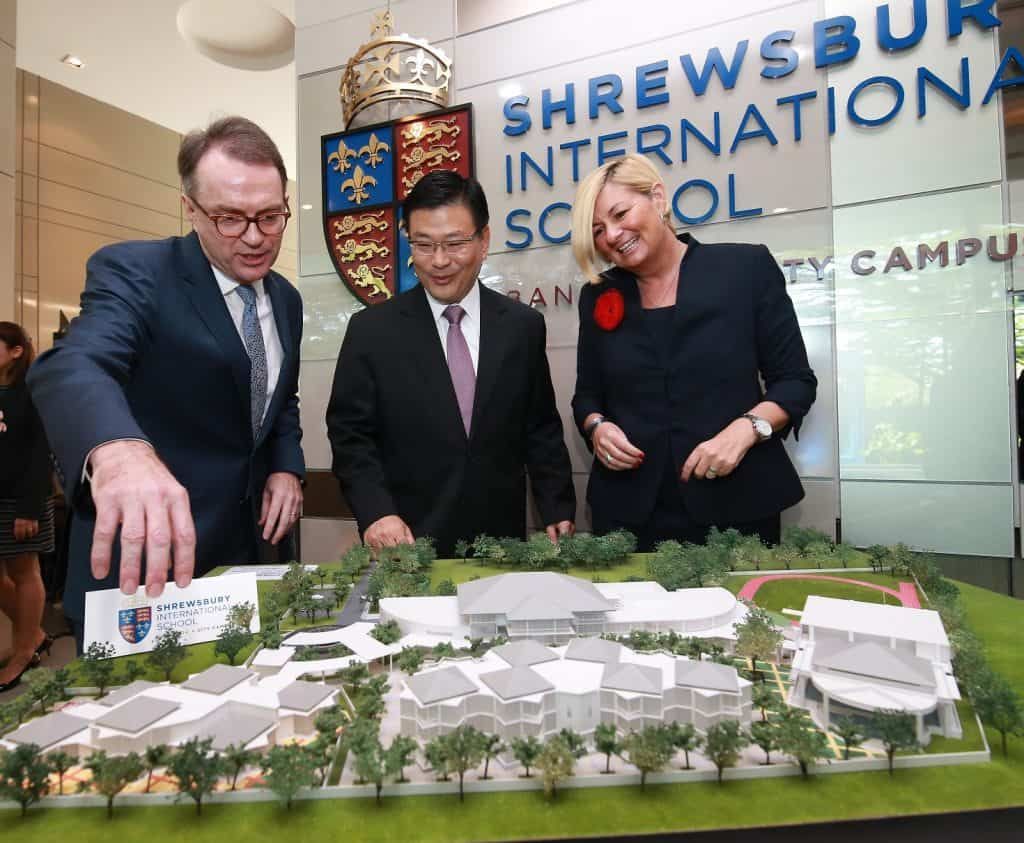 The new city-centre campus complements Shrewsbury International School Bangkok's riverside campus on Charoenkrung Road. The riverside campus was established in 2003 with the support of Britain's highly respected Shrewsbury School and comprises a primary and secondary school for children aged 3 to 18 years with almost 1,700 pupils enrolled. It is regularly ranked among the best schools in the region.
The new campus, called 'Shrewsbury International School Bangkok – City Campus', aims to help accommodate the large waiting list of children seeking a place at the primary school at Shrewsbury's riverside campus and has begun accepting enrolments for the academic year commencing August 2018.
Mr. Chali Sophonpanich, Founder of Shrewsbury International School Bangkok, said, "The availability of great schools is a major factor determining the attractiveness of Thailand as a foreign investment destination because the best expatriate managers consider the education of their children to be one of the most important factors when determining where they wish to base themselves and their operations. The quality of the early years of education are key to ensuring that their children perform well in secondary school, at university, and ultimately at becoming capable leaders in all aspects of life. Creating one of the best primary schools in Asia will be an important addition to Thailand's global competitiveness."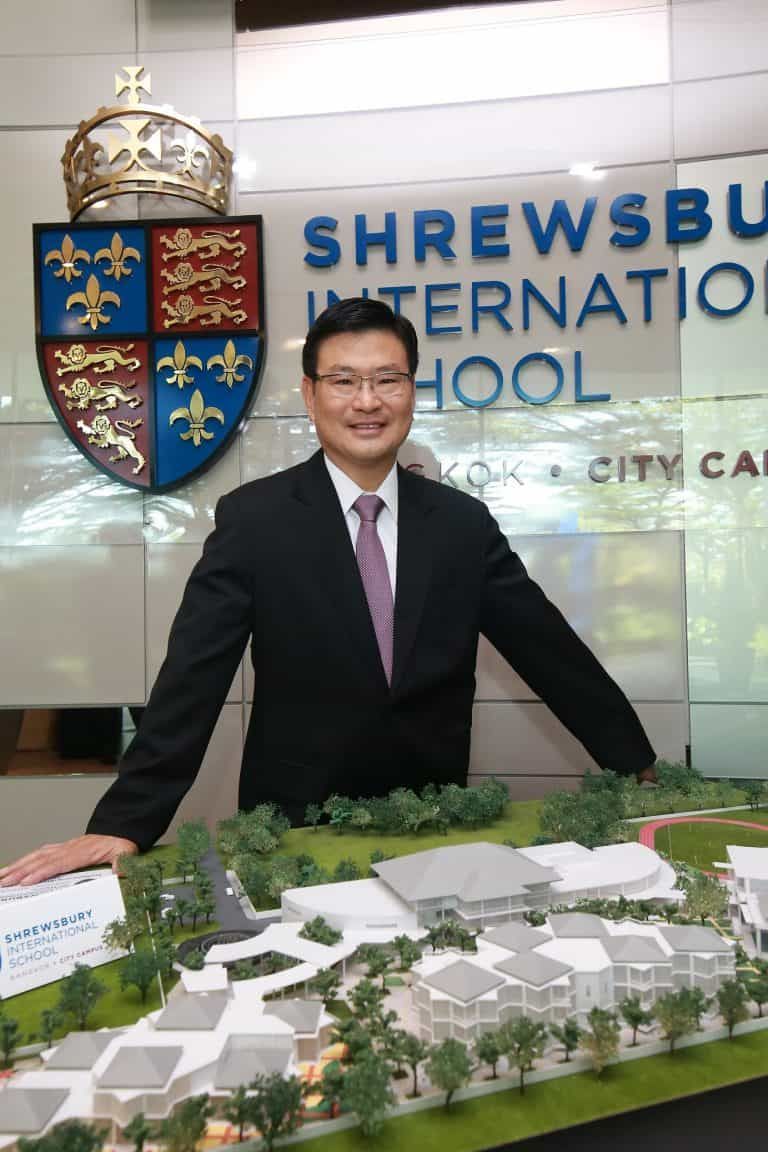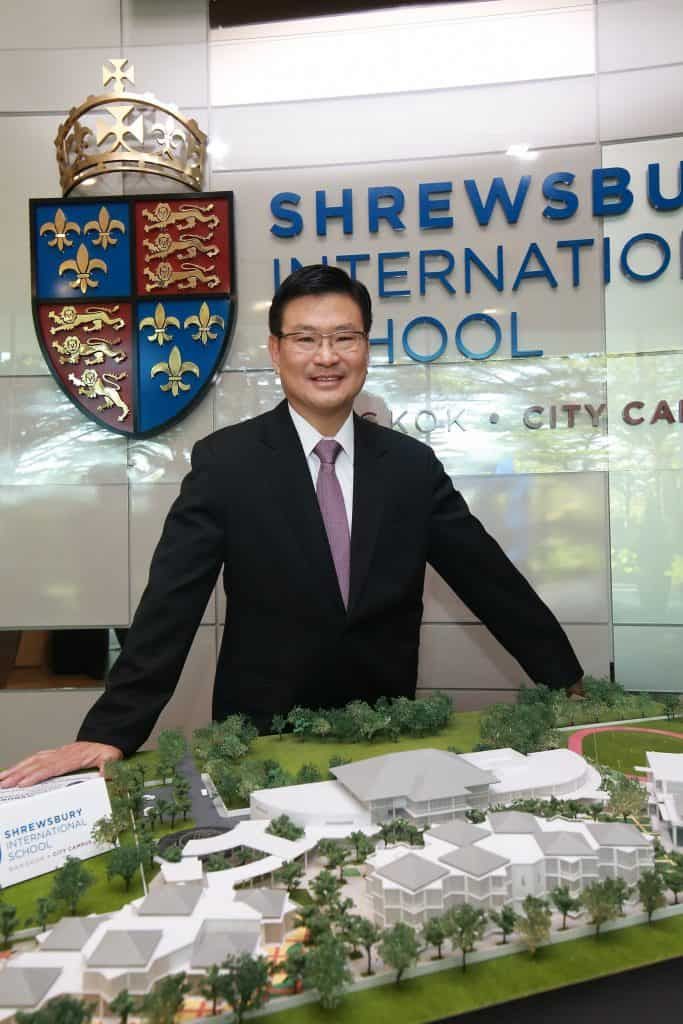 Mr. Stephen Holroyd, Director of Schools for Shrewsbury International in Asia and an educationalist with twelve years' experience in Thailand as Principal of Shrewsbury's outstandingly successful riverside campus in Bangkok, said, "Shrewsbury Bangkok's riverside campus, which offers both primary and secondary education, is attracting a lot of very talented children because of its proven ability to develop well-rounded graduates who are academically and professionally successful and are inculcated with the best human values. Parents seek to place their children at Shrewsbury right from the first years of education and that has created a particularly long waiting list for a place in the early years where we have around 75 places open, annually."
"In the last three years, we have been compelled to turn away more than 650 well qualified children who were applying for a place in our Junior School at the riverside campus due to the limitation of places. Shrewsbury International School Bangkok – City Campus will help us provide those extra places for deserving children while at the same time giving us an opportunity to build a campus that is specifically designed for children aged 3 to 11 years," he said.
Children completing their primary school education at the city campus are guaranteed a place at the secondary school in Shrewsbury Bangkok's riverside campus.
According to Mr. Holroyd, "Developing a great school requires continuity in the cadre of teaching staff which is why the Principal of the primary school at our riverside campus, Ms. Amanda Dennison, is the new Principal of Shrewsbury's City Campus."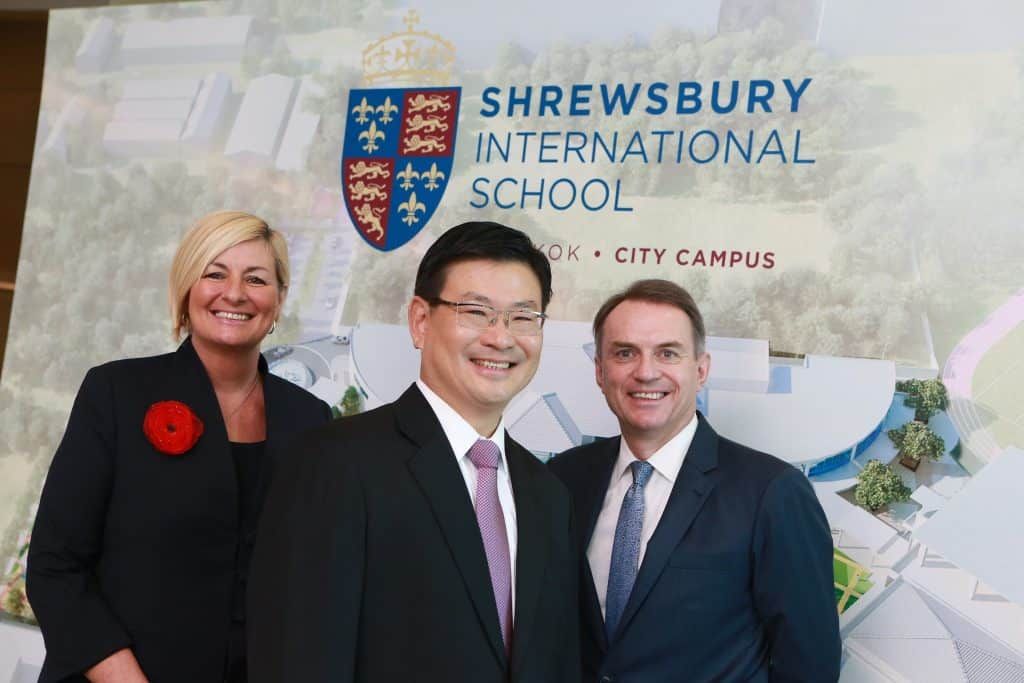 "She will ensure that the same values and teaching standards in our riverside campus are embedded into the new city campus from the start. Paramount among her missions is to provide the holistic education that Shrewsbury is famous for, which develops children both academically and emotionally, and to provide contextualised teaching in a collaborative learning environment that prepares children well for university life and the transformed world of the future," Mr. Holroyd said.
Ms. Dennison has led the Junior School at Shrewsbury Bangkok's riverside campus as Principal for seven years and, prior to that, was the Principal of a leading primary school in London. The Assistant Principal at Shrewsbury Bangkok's riverside campus, Ms. Sally Weston, succeeds her as the new Junior School Principal.
Ms. Dennison said, "Parents want to get their children into Shrewsbury Bangkok at an early age. Ensuring that children are proficient in their mother-tongue is especially important during these early years. In the new city campus, while English is the core language of instruction, we are placing special emphasis on embedding the best possible Thai and Chinese language instruction into our teaching and learning. As a result, all of our students will have outstanding English language skills, while at the same time they will be highly proficient in the Thai language as well as have a strong foundation in the fundamentals of Mandarin Chinese."