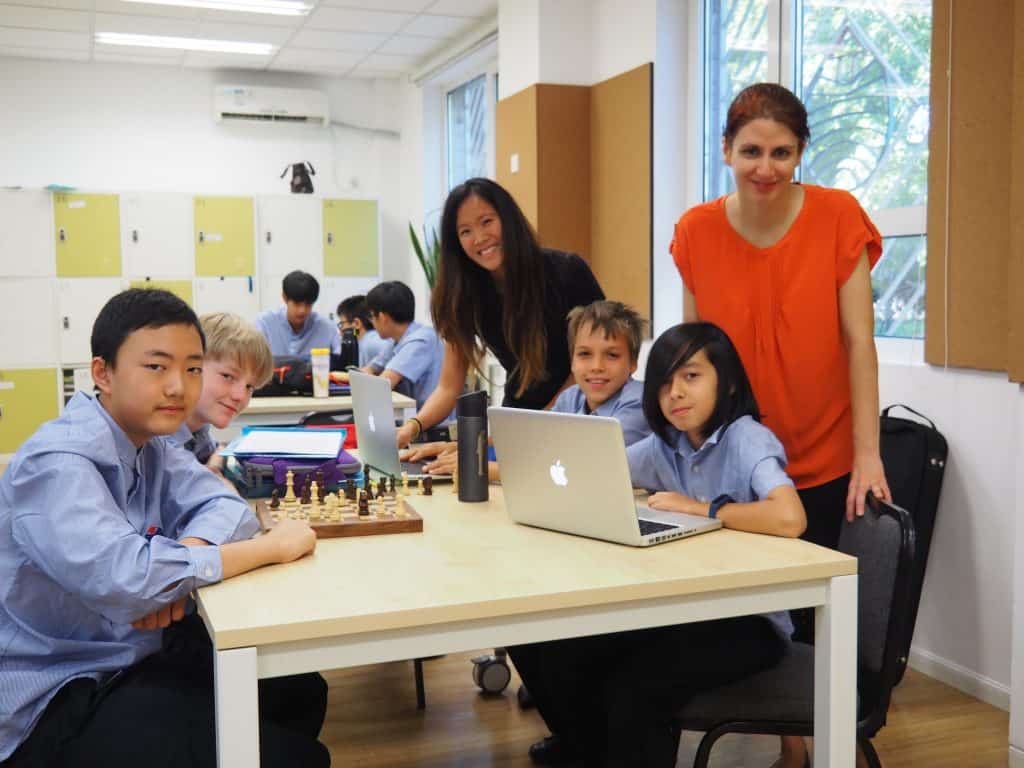 CAS for Young Learners: Projects to Pave IBDP Success
CAS has been an integral part of the International Baccalaureate Diploma Programme student experience at Yew Chung International School of Beijing for many years. As one of the requirements to obtain an IB diploma, CAS stands for "Creativity, Action and Service", and adds a holistic element to the IBDP curriculum, where students are required to pursue artistic, athletic, and charitable projects and activities in addition to their academic studies.
However, because the ideals set forth in the CAS programme are universally applicable to students of all ages, the YCIS Challenge was created – a programme modelled on CAS, but for Years 9-11 students.
In order to explain how teachers could incorporate values from CAS into younger year level programmes, Lianne Yu, IGCSE Coordinator at YCIS Beijing, explains more about the YCIS Challenge, how it prepares students for their eventual IBDP studies, and how teachers could support students during this demanding though rewarding programme.

Preparation for the IBDP
Essentially all coursework from kindergarten through Primary and Secondary school leads towards and prepares students for success later in life. Every project undertaken, every book read, and every homework assignment completed is a successive step towards the end of being a well-rounded and capable adult – successful in the sense of being able to set and achieve one's own goals.
Of these stepping blocks, however, the IB Diploma Programme is one of the most difficult. The intensity of the programme, along with the pressure of university applications, is a lot for students to endure. Therefore, easing students into the IBDP Programme can have a huge effect on their comfort and ability to complete the coursework when that final "sprint" towards graduation begins.
As an example, the YCIS Challenge was designed as a way to do exactly that – to prime Years 9-11 students for the CAS component of the IB Programme. Yet at the same time, that's not to undersell the intrinsic value of the CAS activities themselves! It's important that the programme for younger students involves the same types of Creativity, Action and Service projects, which helps students to be more creative, healthy, and charitable – and leads to a more holistic education.

A Partner in the Challenge
Surmounting any challenge takes teamwork. Even with projects that are assumed to be individual efforts, that effort is always founded on the support of mentors and teachers who have trained the individual to succeed on their own.
In CAS-based programmes for younger students, homeroom teachers can prepare students for their individual efforts by acting as mentors and ensuring foremost that a proper procedure is followed. Each project should follow the steps of Planning, Doing and Reflecting, while teachers oversee student activity. Planning can be a joint exercise between students and teacher, as is Reflecting – one of the most vital components of the process.
Through individualized oversight and support, teachers can aid students in creating worthwhile and significant projects, while also prodding deeper reflection – which is where the magic of growth really happens.

Leading with a Carrot
Finally, awards can be used as a way to encourage student engagement. For younger students especially, awards and achievement is a way to build and reinforce their self-confidence, which in turn, like a self-fulling prophecy, can push them to even better results in the future. If a student first believes in their ability, their ability will then often shine through.
Moreover, giving awards to students works best if they're based on work-ethic and commitment rather than raw ability. Because after all, it's through hard-work that every success is realized.