From flexible pacing to exciting use of technology in the classroom, children can benefit from online schooling in so many ways — but did you know there are unique advantages for parents too?
As the parent of an online school student, you'll get peace of mind knowing your child is receiving a high-quality, flexible, and innovative education. However, that's not the only benefit you'll see. Enrolling your child at a virtual school can also positively impact on your own daily life in ways you may not have considered before. Let's take a look at just a few of the top benefits.
No more school commute
While kids and teens in some countries may walk, bike, or bus to school themselves, numerous parents across the world still drive or escort their children each morning and afternoon. Lengthy commutes are no fun for students, and a study from the Journal of Planning Education and Research even revealed that long school journeys negatively impact children's sleep and physical activity levels.
Of course, commuting can be just as unpleasant for you as a parent too. Two round trips five times a week can quickly drain hours of your time, especially in cities with heavy traffic. That's time you could spend working, completing household errands, or simply enjoying some free time.
With online schooling, all that time becomes yours again. Your child can attend their online classes from any location, including right from your home, as long as they have a computer with an internet connection. This frees up all the hours you used to spend commuting, leaving you free to use that time in any way you'd like.
Monitoring grades is easier than ever
Do you often find yourself wondering how your child is really progressing in school? Parent-teacher meetings do give a broad overview of progress, but they're also relatively infrequent. If your child is struggling at school, it's best to get on top of the problem right away — but how can you know whether they're meeting their targets on a weekly or monthly basis? While some children and teens are happy to talk about grades during family time, others feel uncomfortable sharing.
Since online schools use fully digital platforms, they're set up perfectly to give you progress insights whenever you're curious. Good online schools have comprehensive "parent portals" that allow you to monitor everything your child is doing. Here, you'll be able to see all your child's quiz and assignment grades. The best online schools also include regular written feedback in these portals, giving you a deeper understanding of how your child is coming along.
Fees are affordable
There's no getting around it — international schools can be very expensive. According to the International Schools Database, which analyses fee data from 72 countries, over 50% of locations have an average international school fee of over $10,000 (USD). In many cities, such as Geneva, Switzerland and Seoul, South Korea, that price almost doubles. Meanwhile, fees in cities like Beijing, China and New York City, USA can reach or even exceed a staggering $40,000 per year. For many families, these tuition prices are no small factor when it comes to choosing an international school. Of course, you don't want to compromise on quality for money when it comes to your child's education.
That said, it's important to note that teaching quality isn't necessarily the key reason why international schools are expensive: instead, consider overhead expenses. Even after covering the costs of constructing or buying a building, physical schools must pay for regular maintenance, daily cleaning, gas and electricity, internet bandwidth for hundreds of children, other utilities such as water bills, furnishings and equipment, land taxes, and more. Sadly, these costs can mount up quicker and higher than you'd expect.
Since online schools don't have a physical location, they don't have any of these overheads to worry about. This means they can provide a standard of education just as high as the best traditional international schools (if not higher) at a much lower cost. When you choose a virtual school for your child, you could see tens of thousands of dollars back in your budget every year.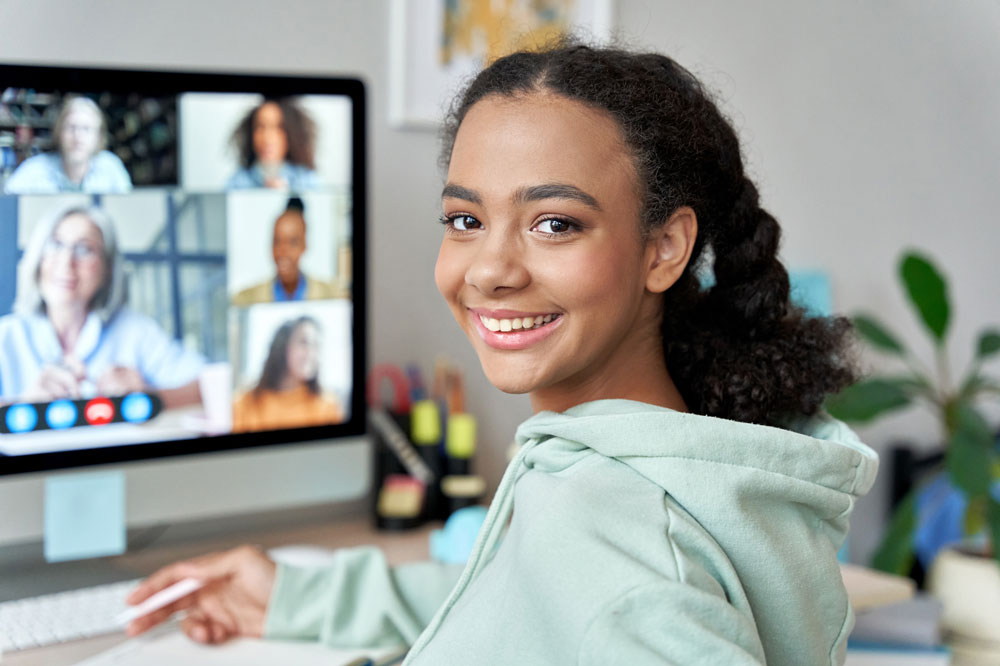 Plus, you'll save on smaller incidental costs too. At online school, your child doesn't need a pricey school uniform or an expensive backpack. No commute means no petrol or public transport fees, and many learning resources are provided online, reducing the cost of buying textbooks. All in all, online schooling can be a far more budget-friendly option that doesn't compromise on the quality of education your child receives.
---
Online schooling at King's InterHigh
Like the sound of having more free time, more money in your bank, and more insight into your child's educational progress? Consider King's InterHigh, the leading British online school. King's InterHigh's highly qualified, expert teachers educate students aged 7 to 18 around the world with live and interactive classes, innovative technology, and proven virtual learning methods. Timetables at King's InterHigh are flexible thanks to 24/7 lesson recordings, and yearly fees are affordable. To learn more, visit the website.