In October 2020, the Nobel Foundation awarded the prestigious Nobel Prize in Literature to US Poet Laureate Louise Gluck, recognizing her "unmistakable voice … [that] makes individual existence universal". Her distinct voice has reverberated across the globe and been felt by millions in China, thanks to the extraordinary translation work of Chinese poet Liu Xiangyang. He has translated two of Ms. Glück's poetry collections.
Keystone Academy's Marketing and Communications director Sabrina Liu interviewed Mr. Liu recently for Literature Playhouse's Storyteller series. In this special In Conversation With feature, we share Mr. Liu's insights into ensuring nothing is lost in translation, especially for the works of this year's Nobel Laureate in Literature. The discussion extends to a poet's journey and the ways to appreciate poetry
ABOUT THE POET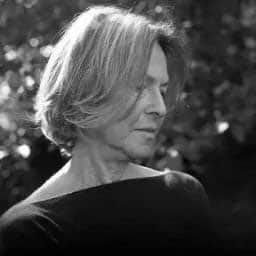 Louise Glück was born on April 22, 1943, in a Hungarian-Jewish family in Long Island, New York. Since the publication of her first poetry collection, Firstborn, in 1968, Glück has published twelve more volumes and two omnibus editions. She has won various literary accolades, including the Nobel Prize in Literature in 2020, the Pulitzer Prize for her The Wild Iris (1993), the National Book Critics Circle Award (1985), the National Book Award (2014), and more.
ABOUT THE GUEST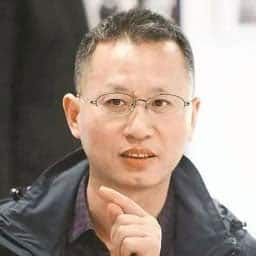 Liu Xiangyang is the Chinese translator of Louise Glück's poems. A native of Shangcai, Henan, Mr. Liu has been recognized by his contemporaries for his excellent translation work that has made Glück's poetry recognized in the Chinese literary circle.
Mr. Liu's translations include the collections Moonlight, Until the World Reflects the Deepest Needs of the Soul (with Fan Jinghua), The Complete Collection of Jack Gilbert's Poems, and Gary Snyder's Riprap and Cold Mountain Poems.
Moonlight includes Glück's four poetry volumes: The Wild Iris (Pulitzer Prize for Poetry), Meadowlands, Vita Nova (Ambassador Book Award for Poetry), and The Seven Ages. Until the World Reflects the Deepest Needs of the Soul is a complete collection of Glück's Averno (National Book Award Finalist for Poetry in 2006) and A Village Life. The collection also contains a selection of her five early poetry volumes Firstborn, The House on Marshland, Descending Figure, The Triumph of Achilles (National Book Critics Circle Award for poetry), and Ararat (Rebekah Johnson Bobbitt National Prize for Poetry).
FIRST ENCOUNTER
Sabrina Liu (referred to as SL): I felt thrilled and excited at the announcement of the Nobel Prize in Literature. Louise Glück is one of the poets I greatly respect and adore. My first encounter with her poetry collections was The Wild Iris, Meadowlands, Vita Nova, The Seven Ages (hereinafter referred to as "Moonlight"). I fell in love with her style when I read this collection, so I was glad to hear her win.
As a reader, what strikes me most about Glück's poems is their brevity and directness. She is clear and sharp in language. Compared with other poetesses, she harbors stern and restrained emotion in poems. What did you feel when you first encountered Glück's poems?
Liu Xiangyang (referred to as LXY): I first came across Glück's poems in 2006, one of which was "Love Poem" (published in Until the World Reflects the Deepest Needs of the Soul, hereinafter referred to as The World, p. 273). It is considered one of her early works.
This poem is about a mother bringing up her child. This mother, who remarried time and again, has always brought her child through hardships. She likes to weave red scarves of various shades as gifts to keep the child warm.
As the child grows up, however, someone else tells the grown-up child that
"No wonder you are the way you are,
afraid of blood, your women
like one brick wall after another."
This poem is actually about the effect that love has on children, which may be surprising. The previously mentioned various shades of the red scarves are to subdivide the scarves. To finish reading this poem is to break down the love.
This is the first poem that impresses me deeply. The second one is "A Fantasy" (The World, p. 337), which begins with:
"Ill tell you something: every day
people are dying. And that's just the beginning."
These two lines struck me like an awl piercing my heart. So, my first encounter with Glück's poems came as a shock, shocked by her pain. If "Love Poem" left a deep impression on me, "A Fantasy" touched me, just like what is said in Glück's poem, "like being struck by lightning".
SL: Were you moved right away?
LXY: Yes, just like being struck.
SL: Did that encourage you to translate her poems into Chinese?
LXY: Yes. What I did next was to buy her poetry collections.
SL: In your preface to the Chinese translation of The Wild Iris, Meadowlands, Vita Nova, The Seven Ages, you mentioned that Glück is quite demanding regarding how her poems should be published.She disagreed with publishing selected poems and instead hoped that all her collections would be presented in their entirety.
A poet with stringent expectations for herself and her poetry would also set a high bar for the translator of her works. Did you communicate with her directly when you decided to translate her poems?
LXY: I first contacted her by phone. She was probably in the office at the time, talking to her students. I then explained my intention to translate her poems and publish them in China. Glück happened to have a Chinese student with her and gave me her agent's contact information, saying that I could get in touch with the agent about the translation.
I initially thought of publishing an anthology of select poems, but she rejected it. It was only a short time after the publication of her eleventh collection, so Glück requested that all her collections should be translated and published completely, from the latest one, one after another, instead of just an anthology. I first chose the collection published in 1999, Vita Nova, and then the latest, Averno.
During my translation, I would write down the usual difficulties I encountered and sent them to the agent, as Glück did not go online. I sorted out my questions usually once a month or two and then sent them all at once. She would answer my questions one by one and email her responses to me.
Glück took this matter very seriously and carefully. She replied to every question I asked. Sometimes, she would take the initiative to explain points she thought I might not understand. It now occurs to me that few such American poets choose to publish their translated poetry by collections instead of anthologies.
SL: That's true. She seems to have a standout personality.
LXY: Absolutely.
MY POEMS WILL SPEAK FOR ME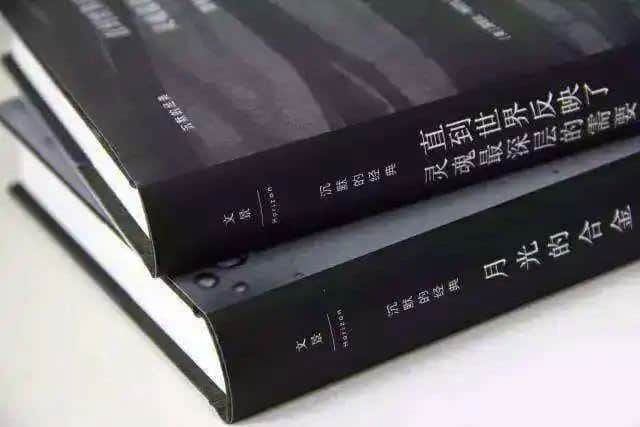 SL: In the preface of your translation, you had asked her to share a few words for Chinese readers, but she said, "My poems will speak for me."
LXY: She originally had a few lines that I had translated since I thought these might be included in the book. When she learned about that, she said nothing other than her poems should be put into the book. It should be only poems from beginning to end.
SL: Chinese people often say wén rúqí rén ("the writing mirrors the writer" or "style is the man"), and sometimes that shī rúqí rén ("the poem mirrors the poet") is also applicable. I feel Glück's poems, and her way of dealing with people, leave the impression that she stays aloof. "I don't want to tell people how to read my books, but in fact I do." she said, " The books since Ararat—The Wild Iris, Meadowlands, Vita Nova, and the new one—all of them, I think, in different ways, are wholes."
As a poet laureate, Glück is a household name in the United States. However, she is not yet well-known in China or even in the literary world. How should teenagers approach the works of such a Nobel Prize-winning poet?
LXY: Glück mentioned at the opening of the Vita Nova that:
"The master said You must write what you see.
But what I see does not move me.
The master answered Change what you see."
This involves the difference between people and biographies. The expression "the writing mirrors the writer" regards more a style than content, that is, her experiences. That would lead us to another misunderstanding. Glück is so sensitive to this issue. She is reluctant to write a few words for fear of misleading people, or for fear that people would interpret her poems through biographies and from her story.
As far as our readers are concerned, there are two kinds of literary research: internal research dives into the text, while external research mainly studies poets and biographies. We can broaden our understanding of Glück's works bit by bit. However, we need a textual knowledge if we want to understand her corpus.
The process goes like this: when we study a poem, we read between the lines. To understand further, we then extend to the collection where the poem belongs. We continue outward, to all of her works and even of her contemporaries, and then to the entire European and American literary tradition and the whole western literary tradition.
Instead of being a poet who sprang out of nowhere, Glück grew up reading classic literature. In contemporary literary history, she is considered part of post-confessionalism, which followed confessionalism (or a modern poetry form that emphasizes the personal).
Both of these had her print. Soon after Glück's early poems were published, she was classified by the Columbia Literary History of the United States as a post-confessional poet. Now, some people question this. I would say they haven't read her early poems carefully. Columbia Literary History has positioned her quite accurately. Instead of entirely belonging to such a modern form of poetry, she still treads the shadow of confessionalism.
We read poems more from this tradition and the text. I had found a lot of talk about her at that time. There are some questions that I want to get into, but in reality, gossip doesn't help with making translations or make understanding her specific work easier. However, the idea that "poem mirrors the poet" tells that her poetry and way of thinking are sometimes very close, and this kind of aloofness is very close.
SL: I feel that poets in the confessional or post-confessional style deal with their personal experiences, that is, they are primarily driven by their impulses and passion.
One of Glück's favorite subjects is death. Sometimes, I feel like she's holding a scalpel, dissecting herself as a specimen for people to see. I'm often in awe of the ruthless yet stoic way in which she confronts reality through poems.
You mentioned earlier that Glück was raised in a well-established literary tradition. I also hope that students in Keystone Academy learn some background knowledge about her. We know that Glück grew up in a Jewish family of Hungarian descent. Jewish parents are usually very keen to have their children study from an early age.
And she was indeed a precocious child and was exposed to a great deal of poetry at a very young age. Glück once joked about the fact that she was more familiar with such names as William Blake, Yeats, and Eliot than those of her childhood playmates.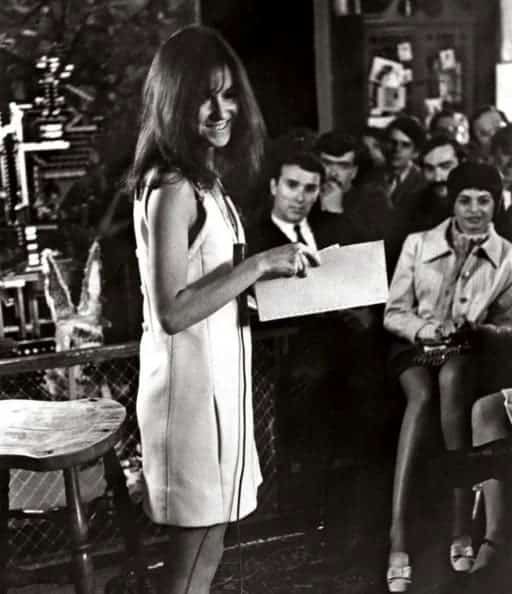 LXY: She was a precocious girl, like her predecessor Sylvia Plath who was also a talented girl. Glück was fond of drawing and writing poems in her childhood, but she had decided to give up painting and just wrote poems by her teenage years. Unlike others who remain carefree in their adolescence, she had already determined what she wanted to do in life. She was also very enterprising. Her problem came in adolescence when she suffered from anorexia nervosa.
Here I'd like to recommend a book, Emergence of the Self. It talks about anorexia nervosa, especially in teenagers, which usually comes from a strong desire to remain thin and maintain a physical state before sexual development. In fact, Glück wrote "Gallery"(The World, p. 289), a poem about the unwillingness to face this physical maturity.
Glück's early anorexia was quite severe. Among the confessional poets, Glück's predecessors include Sylvia Plath, Anne Sexton, and John Berryman.
SL: And Robert Lowell.
LXY: Yes, the first three were all geniuses who died young. It was tragic that Plath, a truly genius poet, died young. It is still tough for a person, as a poet, to go through this experience, just like travelling through a desert or thorny shrub.
Glück was amazing. She got through this challenging part of her life quite well. She dropped out of high school and received a seven-year treatment. Writing is very cathartic. Therefore, it was not surprising that these poets, including Anne Sexton, went for psychoanalysis after being ill, and then embarked on writing poetry, which was a common treatment.
The only difference lies in that some people manage to heal themselves through poetry, while some end in failure, which is a great pity. I adore Glück very much in this regard. She's like a caterpillar. Life is destined to be more challenging for poets like them, but she managed to become a butterfly.
SL: Right. I was also thinking of pòjiǎn chéngdié (or "break through a cocoon and become a butterfly", which can also mean "to emerge strong after struggling").
LXY: Glück also embarked on confessionalism. It doesn't matter if we say Glück is strong or talented. From this perspective, however, this caterpillar has truly become a butterfly—a very spiritual butterfly.
"THE SOUL SHOULD BE A BIRD THAT CAN FLY AT ANY TIME"
SL: The seven-year treatment experiences of Glück had a significant impact on her existence. Her past incidents have almost determined how she viewed and faced herself and the world, and even her attitude towards poetry. She also mentioned that this experience taught her how to think and look at herself and life, and even turning her plight into insight when her self-doubt became overwhelming.
LXY: The result of Glück's treatment was good since her anorexia nervosa never appeared again. She left school proactively for this treatment. She took courses from a night school, including Columbia University, where she learned to write poetry with famous poets like Kunitz.
Glück was determined to write poetry when she was a teenager, and she had learned many methods in psychoanalysis. She had clear views on things, and we call it jiǔ bìng chéng yī ("prolonged illness turns the patient into a doctor").
If we compare Glück with her predecessors, we will find that she is very calm and disciplined. We call it jiǎnjié (lit. "simplicity" or "conciseness"). Plath and others couldn't control their impulses, so their poems came out in spurts. But Glück took good control of hers.
SL: Yes, it seems that in the process, Glück's alter ego was born. This alter ego could have a conversation with the one that was in pain. She could look at it, or she could keep a relative distance to observe and reflect upon.
LXY: Just like when Glück uses Greek mythology, she would borrow different characters who represent various aspects of a person's nature. Everyone has to go through different stages. People are unique, but even the same person has different personas.
We call it "personality face" or "personality aspect". Glück uses it sometimes, even throughout her entire collection of poems. You can see the word changes from "you" to "I" to "he". They are representing the same person, which is quite common.
I wrote "To Draw the Attention of the Lightning" (The World, p. 18), an introduction about the shifting of personalities in poetry. It's better to understand it this way: it resembles a character, or a different personality, or a different side of a persona.
Averno, in particular, is about Persephone. She used to be a maiden and later lived in the Underworld. The wife of Hades is a maiden on Earth and the Queen of the Underworld.
On the whole, we can speak of the "personality face" as a character image divided into different aspects that correspond to personality. Understanding these things requires a good grasp of psychology.
I sometimes comment that everyone is sick, but Glück brings the feeling like turning lightning into a power station.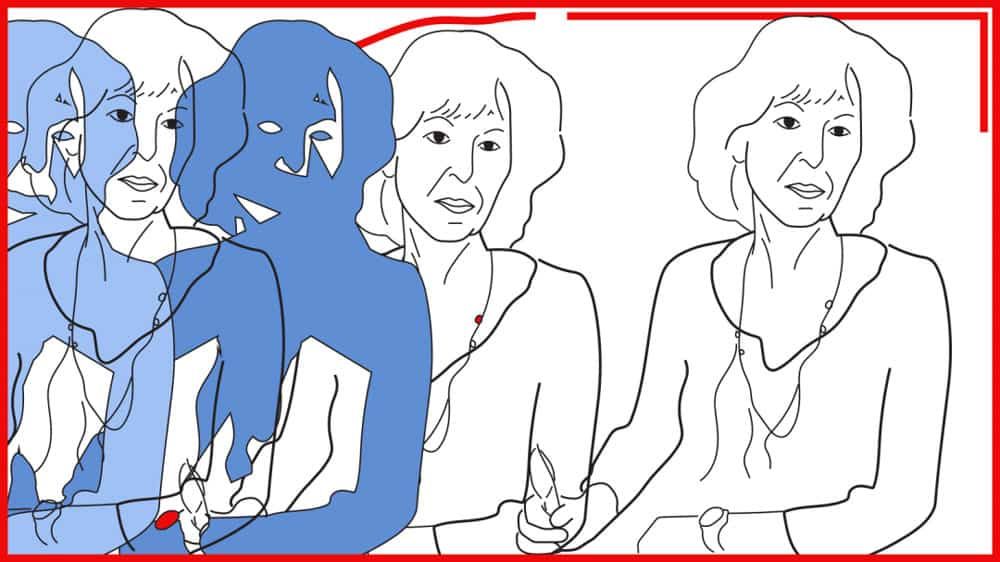 SL: That's right. Sometimes I think these artists are extremely sensitive, possess immense creativity and imagination, and their creative process is like going through a whirlpool. It is full of unpredictable danger, and not everyone can get out unharmed or even alive.
This also makes me feel in awe of them. I still remember an comment from a Chinese poet on Glück, and I always wonder if it reflects that she has gone through such a treatment process at that time.
"The soul should be a bird that can fly at any time". This sentence always conjures up a vision in my head that she can fly at any time to see the world from above.
FROM BEING SELF-CENTERED TO FITTING INTO THE WIDER WORLD
SL: As you just mentioned, another remarkable feature of Glück's poetry is the recreation of allusions and imagery in ancient Greek mythology and the Bible. Could you please tell us more about this?
LXY: It is a big topic. As for some of her poetry collections, the whole framework is on Greco-Roman mythology or one or two characters. For example, the myth of Persephone constitutes the framework of Averno. However, Glück always returns to modern society when she uses Greek mythology. It is her distinct touch. She is not trying to reshape those things.
SL: I found it interesting when Glück explained in an interview that she did not deliberately use these classics, it was just that many people were unaware of her childhood. Because these ancient Greek myths were her bedside stories, these mythological characters were too familiar to her.
LXY: Glück's childhood was full of fantasies. She grew up this way, drawing or writing poetry, and finally, determined to pursue poetry during her teenage years.
She was precocious and intrepid. Confessionalism pays too much attention to the ego, and poets of this tradition like Plath and Anne Sexton wrote poems that were filled with "me". Sometimes, it is necessary to leave the ego and put on a different scene. Glück often uses imagery in Greek mythology or allusions in the Bible.
This is equivalent to putting on a mask and changing it after a while. This method moves her from the ego to another scene and character. In a way, it pushes her out of being self-centered and allows her to integrate into the wider world. This is also very good for overcoming the disadvantages of confessionalism.
Borrowing Greek mythology is one of her celebrated creative methods. Objectively speaking, her poetry alluding to ancient Greek scenes can be considered a return to form—a revival of the great classics. This is beneficial to young people. For Americans and poets like her, it is a triumphant resurgence to original, canonical, or classic western literature.
Just like us Chinese, we often go back to our classical literature, such as those coming from the Tang Dynasty and even the earlier Book of Songs. We read these masterpieces often. Whether Glück's method is a literary strategy or just an intention to revive classics, it is still brilliant.
SL: In addition to inheriting the ancient Greek literary tradition, the other point you just made—about how Glück's works always return to modern life—is just as important.
I enjoy the poem "The Triumph of Achilles" in her collection Until the World Reflects the Deepest Needs of the Soul. Here, Glück mentions the story of Achilles. There's a line that moves me so much and speaks to the heart. She said:
he was a man already dead, a victim
of the part that loved,
the part that was mortal. (The World, p. 318)
This poem makes me feel like she's dealing with the shared human experience, rather than just telling or retelling a story.
LXY: Yes. I've mentioned in the preface that "love is a function of death". We can say that one of the foundations of human philosophy, art, and even spirituality is death—that is, "people will die". Dying means a lot of the mundane will disappear. No anxieties, no imagination, no race against time. A lot of things will simply be gone. I think our greatest tragedy is if we live forever.
Death, precisely, brings out so many beautiful things in life. We should cherish being alive because our life is limited. Speaking of this, many other things are functions of death. Our spirituality constitutes one function. It is our yearning for immortality that gives rise to magnificent works of art. I think it can be understood from the above way.
SL: Sometimes when I read her poems, I can feel that she keeps reminding us that when dealing with your personal experience, go deep to get to the core of what we all have in common. Glück has also mentioned that poetry should not direct attention to the poet. This is also a reminder or guidance to her poetry creation.
LXY: We often say that the human experience, and our state of mind, is common. This is the universality of humankind. That's why the Nobel Prize recognized Glück "for her unmistakable poetic voice that with austere beauty makes individual existence universal."
POETIC VOICE ISN'T THE VOICE OF POETRY
SL: Let's talk about the tone of Glück's poetry.
Most of her poetry tend to focus on the themes of loneliness, betrayal, and oblivion and disappearance of love. These are quite dark. However, Glück has regarded herself as a very humorous poet. I quite agree with her. Here are two lines from two poems that I find particularly interesting, and I want to show you that she is a very humorous poet.
In the poem Prism (The World, p. 47), she said:
When you fall in love, my sister said,
it's like being struck by lightning.
I reminded her that she was repeating exactly
our mother's formula, which she and I
had discussed in childhood, because we both felt
that what we were looking at in the adults
were the effects not of lightning
but of the electric chair.
This poem is cleverly written. She pointed out that the reality of love is wonderful fantasies are often followed by self-torture. In addition, speaking of marriage, she wrote in the Crater Lake:
The word "marry" was a signal.
It was also a road sign, a warning.
You could take a few things with you like a dowry.
You could take the part of you that thought.
"Marry" meant you should keep that part quiet.
This strikes me as it is very ironic. It says that getting married may mean turning a blind eye and keeping the part that you can think quiet—in other words, stop thinking. It strikes me that she is really straightforwardly sharp but humorous. She has quite a few poems with ironic meaning as this one.
LXY: That's right. There are many passages like this with such meaning. Her later poems are increasingly transparent and humorous.
Glück's early poems can feel stern or cold, although her later poems are more open and show humor influenced by various casual cultural styles. The degree of casual styles is a little more pronounced, and maybe a little more fun so that it won't be so stabbing and distressing. Her poems at this stage won't directly hit you all of a sudden, or make you feel hurt; instead, they show you a sense of humor.
SL: The following question is actually about poetry translation. Mr. Fan Jinghua, another translator of Glück's poems, said in an interview that: "the text of her poetry is lean and plain, and her aesthetic sense is not a dense lyricism that cannot be transformed, but a cold lyricism and warm irony. This kind of language is more difficult to translate, since it is not consistent with the overall aesthetic tendency of Chinese."
Do you agree with such a view? Do you feel the same way when translating? How do you deal with this difference? I don't think it should be a simple matter to translate such poetry directly and accurately while, at the same time, preserving its original lyricism?
LXY: Maybe it's not that complicated. In general, we require "faithfulness, expressiveness, and elegance". But now, many people are criticizing this requirement.
There is no doubt that "faithfulness" is undoubtedly required, and it is also true of "expressiveness". But "elegance" is in doubt. Translating poems that are not "elegant" in the first place might bring their style to another endpoint. So, the concept of poetry translation is also changing. But about the text, it is mainly required to understand the characteristics of a poem from itself or from the collection to where it belongs.
For example, the Nobel Prize recognizes Glück's "poetic voice". In Chinese, we translate it as shīyì de shēngyīn (lit. "voice of the poet"), but the meaning is a bit inaccurate. In fact, "poetic voice" should be translated as shīgē de shēngyīn or shī de shēngyīn ("voice of poetry").
SL: Do you think the meaning of the word shīyì ("poetic") seems narrow in the Chinese context? Poems of Louise Glück are relatively simple and straightforward. Sometimes, her language is like dialogues, a bit like the language of daily life. But I think her language is "poetic", and such poetic flavor is embodied in the structure, rhythm, and imagery of the poem, and the feeling after reading her poetry is also poetic.
LXY: The shīyì ("poetic") we understand should not be limited to its literal meaning—refined, imaginative, flowery, all of which characterize a fine spring day. To fully understand Glück's poems, we have to go deep into the lines and understand the seemingly trivial things behind her words. Even if her poems sound straightforward, we will find their "poetic" elements—and this is a way to understand her. Meanwhile, we should go beyond aesthetics and appreciate the texts that do not appeal to us.
There is an article about how Glück uses words like "true" and "real" to describe her poems. In Chinese, we can translate "true" (zhēn) as "truth" (zhēnshí) or "real" (shí) as "reality" (xiànshí) or "realistic" (shíjì). She also uses the word "sincerity" (chénɡ), referring to "honesty" (chénɡshí). All these are ways to speak and write poems.
Also, these comments are just for reference. In principle, we should always examine a poem by reading it beyond surface level, and then view it in the context of the collection to where it belongs, and then the poet's whole body of work.
SL: Let's talk about Glück's poetry style. When I read her poems, including her essays and interviews, I find that she regards herself as a minimalist poet. She uses simple words and rarely complicated rhetoric. She is also good at using poetic devices such as ellipsis, enjambment, and repetition.
Glück once expressed that "I am attracted to ellipsis, to the unsaid, to suggestion, to eloquent, deliberate silence." Some critics comment that her poems sometimes are "overly simplified" to the point that they become incomprehensible. Others comment that she prefers metaphors than concrete images. Does this poetry style make translations more difficult? What do you think of this style?
LXY: I didn't have that feeling, maybe it's because I've read a lot about her, from her early poems to the later ones. They are consistent with her growth. For example, I will not worry too much if I see traces of ellipses in her later works, since I have encountered them in her early corpus.
The translation process must be extraordinarily detailed. The translator should be conscientious. I have to revisit the lines that I don't understand because I assume the readers will probably miss its meaning. At this point, I note these items down. In this case, I will ask Glück and she will explain it to me. Then I will sort out her answers and make some mental notes or comments.
SL: Moreover, there is an essential feature in poetry—what is not said is often as important as what is. Glück has mentioned that she admired poets like Rilke and Eliot, who she said were masters fond of blank verse. I think sometimes ellipses or hints arouse greater imagination and the impulse to supplement them.
Professor Helen Vendler, a renowned American literary critic, wrote a commentary on Glück's collection of poems, The House on Marshland, in 1978. "Glück's cryptic narratives invite our participation: we must, according to the case, fill out the story, substitute ourselves for the fictive personages, invent a scenario from which the speaker can utter her lines, decode the import, 'solve' the allegory," Vendler said. She added that "later, I think… we read the poem, instead, as a truth complete within its own terms, reflecting some one of the innumerable configurations into which experience falls."
I entirely agree with Professor Vendler's comment. Speaking of Glück's fascination with ruins and the works of art that were destroyed or unfinished, she explained that it's because she feels that such works point to a broader context and world. This is actually a poet's expectation of the depth and power, carried in her poems, and I admire it very much.
LXY: When we regard Glück's poetry, she leaves her readers with many spaces for interpretation or borrows a tiny thing in other forms. If something too complicated, we may sometimes put our energy into detail while ignoring universal elements.
Aristotle once proposed that poetry is universal and also a necessity. As far as I'm concerned, Aristotle's concept of universality is relatively straightforward. He regarded art as a foundation. To put it simply, a poem must be light to stand, get off the ground, and fly high. This is a requirement for works of art.
THE IVORY TOWER COLORED BY POETS' VOICES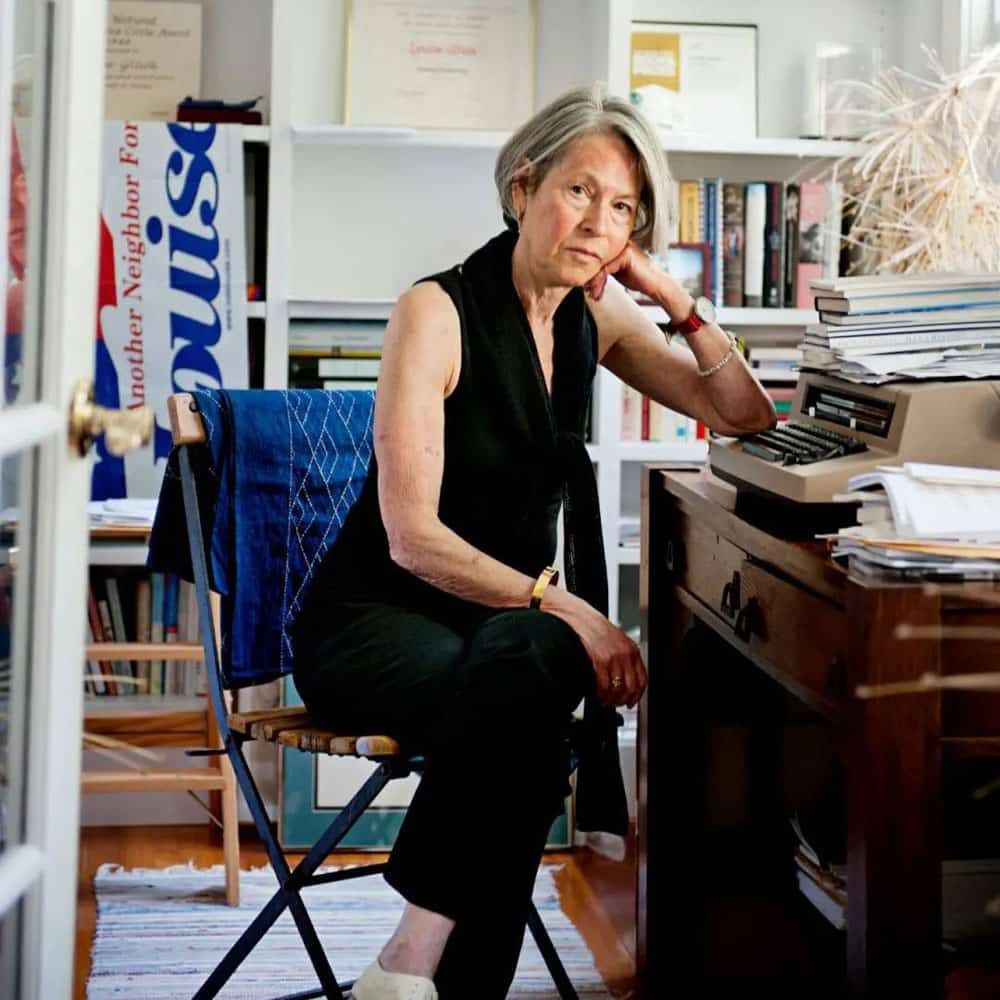 SL: We learned that Glück is an adjunct professor and a Writer in Residence at Yale University. She has also mentioned that teaching nourishes her creativity. She is very grateful and appreciates the emergence of young poets who bring her inspiration in poetry creation.
It is terrific that poets can teach in educational institutions and use their craft to inspire and motivate young people to appreciate and create poetry. This makes me think that poets' voices color the ivory tower of education.
LXY: I hope so, too. Teenagers are at a suitable age to read and appreciate poetry. Middle and high school students are closest to poetry, and that's about the same time when I fell in love with writing poetry.
Some time ago, I read the book History of Chinese Poetry written by Japanese scholar Yoshikawa Kojiro. Here, he says it is most comfortable for teenagers to read Li Shangyin's poems because this state of mind is the easiest to relate to. If you don't receive a poetry education at this age, it will be a bit harder later.
SL: Glück said in her autobiographical essay "Education of the Poet" that she began to read poetry at age four or five and began to write poetry in her teens. She hoped to be a poet.
Keystone now houses many students who love and create poetry. Other students have set up poetry clubs and published poetry collections. As you mentioned, poetry is a natural call for children and adolescents. They yearn for poetry intentionally or unintentionally. Such an interest, however, is often lost as they reach adulthood. I wonder, as a poet and as a poetry translator, what do you think poetry means for teenagers? How should we encourage and reinforce their enthusiasm for poetry?
LXY: I think we should be inclusive and not quick to judge and categorize their works into "good" or" bad". Of course, we should hold their creative works to a high standard, but most of the time, it is not that important.
SL: Indeed, teenagers should indeed be exposed to more poetry. Also, poetry education should play an important role in school education.
You previously emphasized that poems cannot be explained or analyzed easily because the poem itself should be read as a whole. Deconstructing the poem into pieces seems to spoil its mysterious atmosphere.
LXY: We cannot assume we understand the entire poem just by knowing the literal meaning of its words. In music, for example, we wouldn't say we enjoy a song by grasping every note. But in poetry, we tend to think otherwise.
There are poems that I like very much, but I do not quite grasp what they truly mean. It doesn't matter because it is all about how we feel about art—being moved by it.
SL: Poetry is full of symbolism and metaphors. Glück's poetry uses a lot of allusions. If students are unaware of these literary devices or lack cultural knowledge, they may encounter difficulties in interpreting this kind of poetry. However, this should not prevent them from enjoying her poetry.
LXY: In fact, Glück has written a lot of poems without special techniques. These can fully meet the needs of students. Children can choose to read these uncomplicated poems. For example, children can learn background knowledge from Greek myths that are already familiar to them.
ON A POETIC JOURNEY
SL: We've talked a lot about poetry. Let's turn to poets. Glück wrote, "[The term] 'poet' names an aspiration, not an occupation". It really struck me. How should we define a poet? What kind of person may be considered a poet?
LXY: We can say a 'poet' is an aspiration or a state of mind. We hope to be in such a state of mind.
We need to see beyond the superficial. What is there beyond the dead branches or fallen leaves? We must aim for something more real, beautiful, artistic, and philosophical. This method is always a matter of art; otherwise, it becomes philosophy. Art is always at the junction of sensibility and rationality.
SL: To explore, to learn, and to read.
LXY: Yes. Also, poetry education should be simplified. It's good to give students a lecture on how to read a poem. I especially like to select a poem and explain it to children bit by bit. There was a literary theory called New Criticism in the 1950s and 1960s in the United States. Literary critics at the time preferred to take and analyze a single poem from its text. I think this is an excellent educational method.
SL: Which one among Glück's poems is your favorite?
LXY: I have been recommending "Castile"(The Wild Iris, Meadowlands, Vita Nova, The Seven Ages, p. 267). Others have also overlooked this poem in the past. This poem also involves the method of reading poetry that I have just mentioned. Assuming that there are no notes and that we don't know what Castile is, we still have to read it.
"Orange blossoms blowing over Castile". After reading this line, we can know that Castile should be a place, or a location. "Orange blossoms" in the air in this place sounds romantic, isn't it? It's a little dreamy and wonderful.
The second line writes, "children begging for coins". Previously, we see the sky is full of dreamy colors and that spring is filled with fantasy, and then suddenly we get back to the ground, where it is cold and real, with coins. There is such a strong contrast.
We can roughly make a judgment through these two lines alone. If it is music, these lines set the tone. Here, there is heaven and reality. What follows is probably an interpretation of it.
"I met my love under an orange tree" corresponds to the orange blossoms that fall on the ground and the person I loved. Again, it is romantic.
Next, "or was it an acacia tree, or was he not my love?" This shows a scene approaching the ground. We start imagining, indicating the heart slowly gets colder yet more somber.
Reading a poem like this calls upon the same experience. Sometimes, it is better to have more background knowledge. For example, brides in Europe wear orange blossoms as these symbolize marriage and love (and chastity). But it doesn't matter whether you know this.
Just like music where some details appear repeatedly, a poem of this kind requires no special knowledge. When a child (or a reader) does not fully feel the poem, give them some pointers so we can take them on a poetic journey.
SL: I want to encourage everyone, especially children, to read poems such as "Castile". Those two lines you mentioned can present such an image—very imaginative, spatial, and picturesque.
I believe that poetry allows people to have a broader imagination. This is extremely important for teenagers who are beginning to admire literature. I hope children can read more poetry so they could open their minds and hearts to the beauty and richness around them. Could you recommend a poetry collection or a poet for us?
LXY: I recommend Rilke and his book Letters to a Young Poet.
Rilke was already one of Europe's leading poets when he wrote this book. One day, a young poet visited him and asked nervously whether his poem was good or not. Rilke told him not to ask these questions. One should pursue what they think from their heart and uncover their inspirations instead of asking others. Rilke told him these tips patiently, explaining that one should reflect on themselves and think about the things that matter to them.
I would also like to share one of my poems called "Roman Poems":
At the wishing fountain in Rome
I pondered over amid the crowd
what love is. Or, how to fall in love with someone.
Allow me to fall in love with Hepburn, for example, if I could
live in that movie, at this moment I happen to arrive in Rome.
The ultimate conclusion, therefore, is inevitably
to rewrite myself, to rewrite my life.