With frequent lockdown in almost every part of the world due to the pandemic, education is in a crisis. The impact of disruption has detrimentally created the calls for not only more backups to teachings with more substantial work assignments to be given. However, the crucial question that must be asked of every academician is to gauge if teaching reaches all the audience? Did they learn, how much was registered, understood, comprehended and were they able to apply their learning? With student-centered learning now shifted to fully e-Learning, teachers grouped and discussed how interactive classes can become successful online classes for their students. Many hours were spent trying and reworking on curriculum such as those that needed apparatus such as beakers for scientific experiments or even those that needed a cooking ladle. What about benchmarking?
Maple Leaf Kingsley International School understood this dilemma – of every child for every parent. Though previous studies have shown that e-learning with online tools can be equivalent with face-to-face teaching methods, the effectiveness also varies amongst the different age groups. In ML Kingsley, the school knows that younger children from Nursery, Reception to even Level 3 needed more guidance and be in a more structured learning environment. Curriculum was reworked and implemented to incorporate blended learning, with physical learning leading to gradual progression in incorporating virtual activities. With technology, children were excited and interested. Some have been motivated, many stay engaged longer and many were able to outperform their normal learning self. With increased learning indicated, higher order thinking through their inquisitiveness also increased with self-motivated learning style coming into being.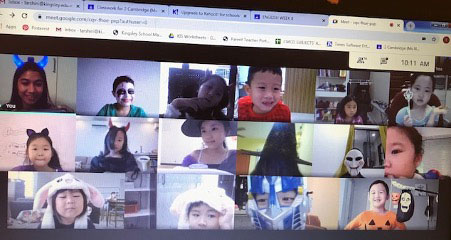 With collaborative learning in mind, all teachers agreed that Problem Based Learning (PBL) projects or questions be aggressively used towards targeted learning and to see how much content knowledge can be achieved during online teaching. Additional learning materials were also updated on social media to encourage self-directed and critical thinking to take place. In classes such as Creative Arts, children took up their activities and even participated in individual class' competitions using a range of mediums in their works. The teachers were able to see self-encouragements through their art pieces and when praised for their achievements, we were able to see positive growth in self-esteem, which showed that more can be achieved even during remote teaching.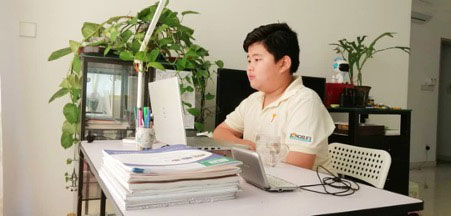 In the area such as Performing Arts, children were asked to create scenes according to the thematic curriculum that were reworked. Here, children dressed and acted out their roles accordingly. They self-recorded their own performances which were then connected to the other individual recordings received by the teachers. YouTube has played an important role here as all recordings were then uploaded and every child was able to see their contributions.
Majority of ML KIS teachers found that they were able to reach out more efficiently and effectively through video meets such as zooming, chat groups and notes sharing. They also noted that different types of students were now able to venture out more to break out of their comfort zones and participate more. Observing the teaching sessions in the secondary levels, one would be surprised to note that students are now contributing more in a 40-minute class, and if not all, the majority of the students are now taking to the floor by storm!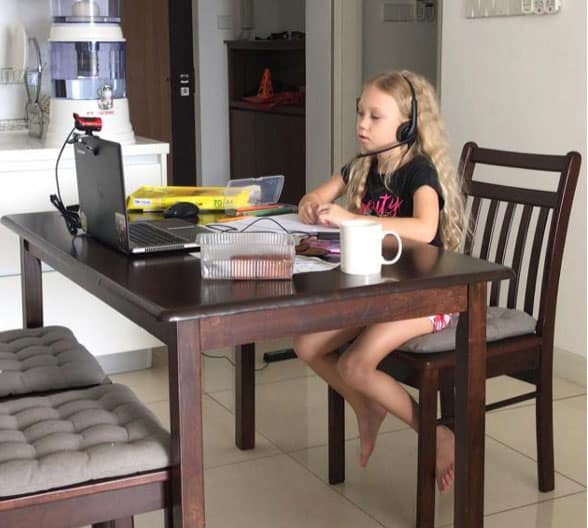 With ML KIS's vision in mind to create students who must be ready to face challenges in life and be successful entrepreneurs, the school is breaking free from the normal academic teaching mode and rote learning. Skills important for their future must include critical thinking and adaptability to an ever changing world where technologies are increasingly responsible for disseminating information and knowledge globally swiftly.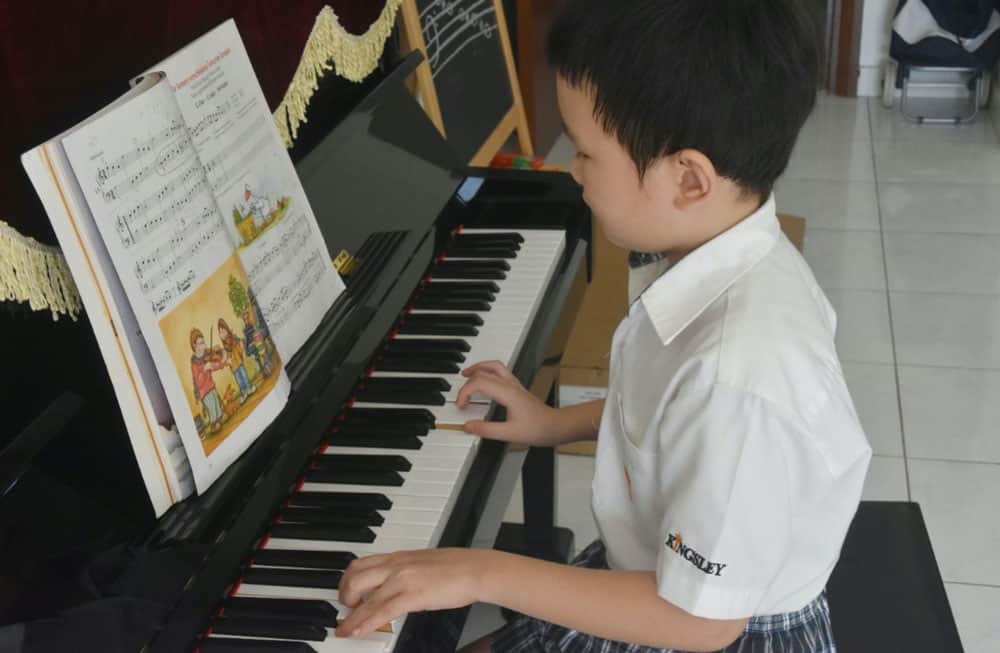 Though teaching and learning have moved to a new normal of being conducted online, it is always our concern that some students will still face anxiety, while others would be affected through the lack of resources to own computers, laptopsorotherperipherals. InMLKIS,theschoolhasmadeitavailabletoreach out and help. The school has also made available the loan of equipment such as notebooks and all necessities for teaching and learning. Parents and guardians are constantly reached out by principals through social media or through the normal odd calls to inquire on theirs and their children's wellbeing, and many parents are grateful to be remembered.
Through this we want all students to be fully committed to continue learning towards competent literacy and contribute towards building a successful future. Only through coming together with the cooperation from stakeholders, parents, and a team of dedicated teachers and administrators, Maple Leaf Kingsley continues to ensure its excellent Education system continues through excellence teaching in a safe, pollution free and bully-free environment.