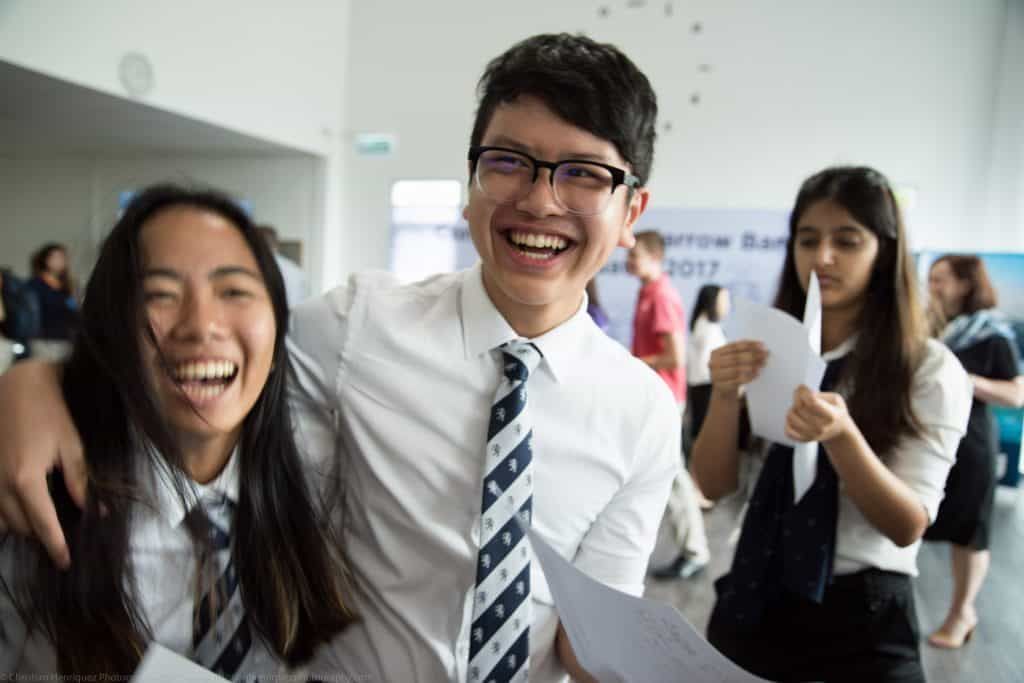 At A Level a record 61% of all grades achieved were either A* or A. One in three of our students achieved A* or A grades in all of their subjects.
| Grade, % | A Level Results 2017 | UK All Schools (source JCQ) | UK Independent Schools (source JCQ) |
| --- | --- | --- | --- |
| A* | 31 | 8.3 | 19 |
| A* – A | 61 | 26.3 | 50 |
| A* – B | 83 | 53.1 | 76 |
| A* – C | 96 | 77.4 | 91 |
| A* – E | 100 | 100 | 99 |
A total of sixteen students have secured their places at Cambridge University, Imperial College, London, University College London and The London School of Economics.
Seven students achieved straight A* grades in all of their subjects, securing places at the University of Oxford to read Biological Science as well as the University of Pennsylvania to read Mechanical Engineering and Finance and Insurance Risk Management.
Harrow Bangkok students have achieved an outstanding set of IGCSE and GCSE results. We would like to celebrate and acknowledge the exceptional accomplishment of our hardworking and talented students, ably supported by their dedicated teachers.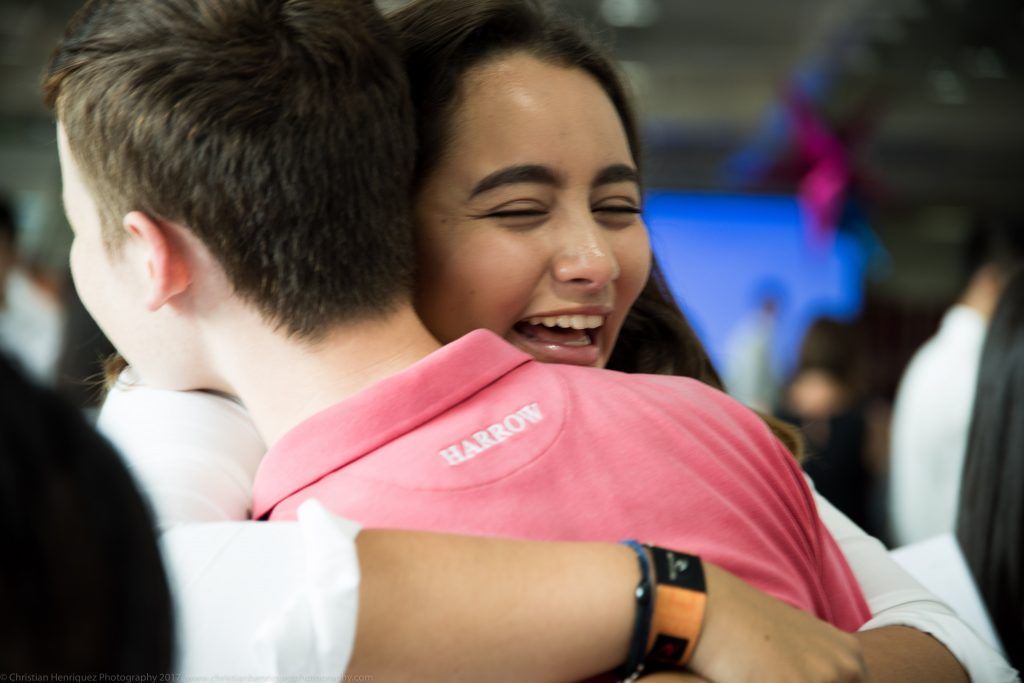 A total of 766 IGCSE results were graded A* or A. 87 students achieved 5 or more A*-A grades.
| Grade, % | I(GCSE) Results 2017 | UK All Schools (source JCQ) | UK Independent Schools (source JCQ) |
| --- | --- | --- | --- |
| A* | 34 | 7.1 | 32 |
| A* – A | 64 | 21.3 | 63 |
| A* – C | 95 | 65.3 | 94.9 |
Pure Gold
Fifteen of our students achieved 10 or more A*-A grades thereby achieving the standard required for Harrow Gold Scholar status in our Sixth Form.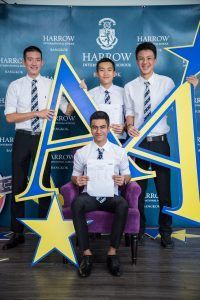 Harrow Bangkok's Headmaster Michael Farley reacting to this year's results:
'I was delighted to witness the distribution of the 2017 exam results and see so many of our young super stars thrilled by their achievements and the certainty that they'll now be enrolling in their university of choice.
This record breaking set of results comes as no surprise; there's been a tremendous amount of hard work from the students and skilled support from our Harrow staff. That said, to achieve 61% A* and A grades at A Level compares very well with top tier UK independent schools and demonstrates that Harrow Bangkok, as the oldest British independent school overseas, has matured into a world class institution.
It's worth noting that our approach is not to academically 'hot house'. We admit children with a range of abilities and provide a 'broad' education with emphasis also placed on the arts, sport and development of attributes such as integrity, resilience and compassion.
These results confirm that our students are realising their potential and leaving us with a very bright future in prospect.'

Data just released by the University of Durham's Centre of Evaluation and Monitoring
ranks Harrow Bangkok in the top 2% of international schools in the world and schools in the U.K. in terms of measuring value added to each student's performance. On average we add 0.55 of a grade. In real terms this means that an average B pupil will move to an A grade at Harrow Bangkok between GCSE and A Level.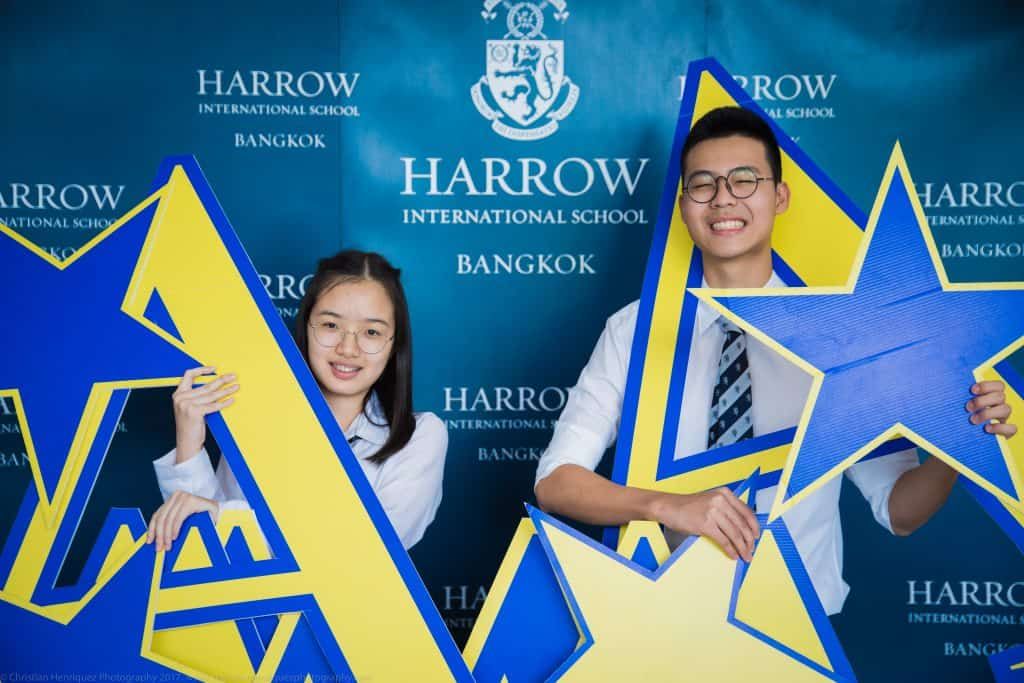 Please visit our website
Or even better come and visit our school on one of our upcoming open days!