Jerudong International School hosted their annual Year 12 Higher Education Evening on Wednesday, 27th January in the JIS Arts Centre. Following an opening address by the School's Principal, Mr Nicholas Sheehan, an overview was given of the system for guiding and advising JIS students making university applications by the Dean of Higher Education, Mr Alex Cook. Students and parents attended a range of country specific presentations and visited information booths set up by the respective organisations represented at the event.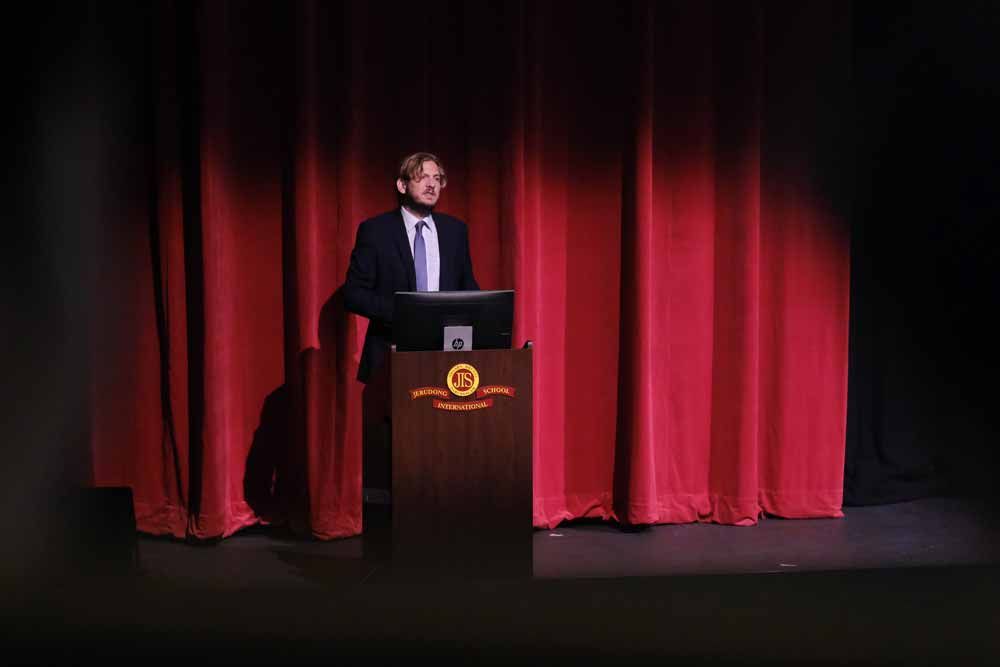 JIS Principal, Mr Nicholas Sheehan noted that, "this Higher Education Evening is an important educational milestone in the lives of the students at JIS. It marks the beginning of an intensive support and guidance process that not only supports the students in applying to the top universities worldwide, but also ensures they have outstanding applications that demonstrate the well-rounded skills that are required by these universities. We give students accurate advice that allows them to make well-informed decisions about the exciting next stage in their education."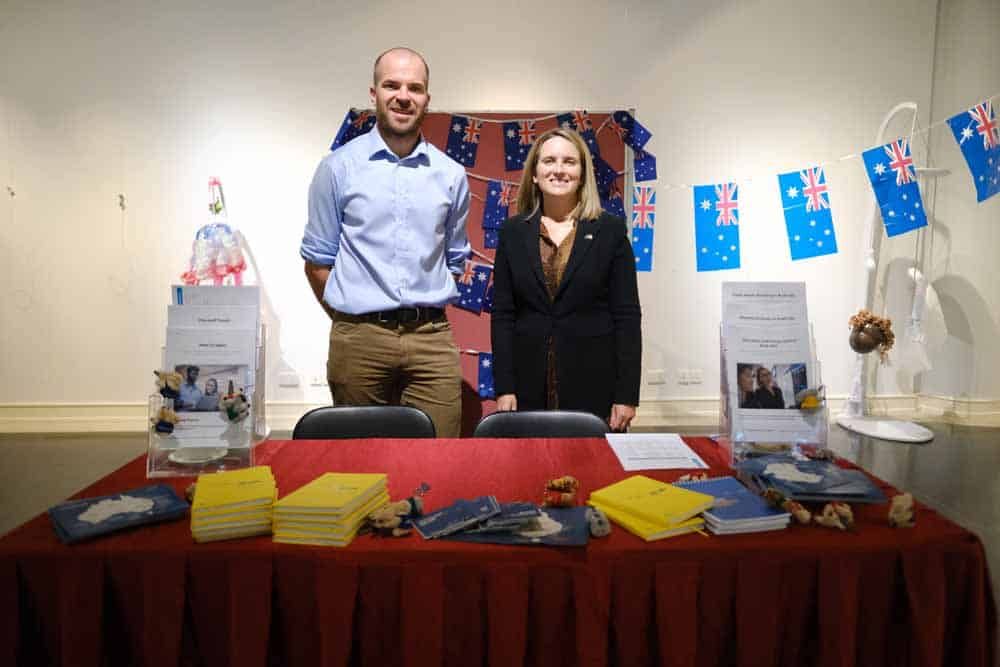 The presentations provided the opportunity to learn more about a range of popular tertiary destinations worldwide, including Brunei, Australia, Canada, the United Kingdom and the United States of America. In addition, sessions addressed Oxbridge applications for those aspiring to apply for places at Oxford and Cambridge Universities and students wishing to apply to study Medicine were given an overview of the complex admission processes involved.  Information booths were also set up by the respective foreign missions including Australia, Canada, the USA, and the UK. A new program, the first in Asia, was launched called the Ivy House Award. This is a program designed to develop in young people the key qualities and skills that will enable them to thrive in a rapidly changing and increasingly challenging world. Students and parents were also given the opportunity to speak with representatives from Findlay to discuss how the Morrisby Profile could guide the direction of their career and university aspirations.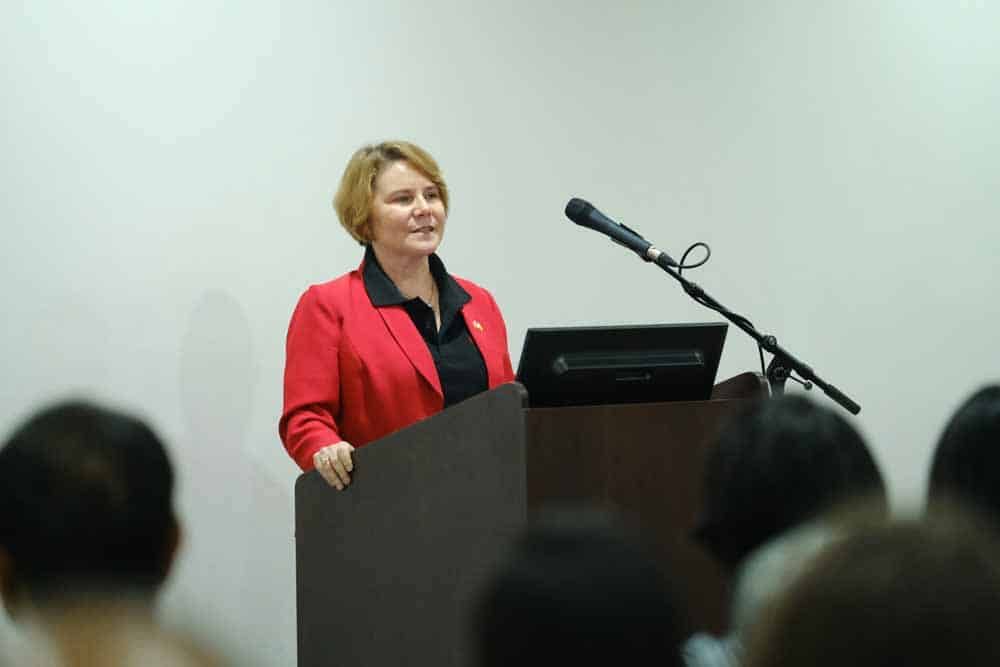 Brunei was well represented by teams of representatives from the Universiti Brunei Darussalam (UBD) who were available to answer questions and provide information to prospective students. Mr Alex Cook, Dean of Higher Education, added,
"Whilst the UK, North America and Australia are the major student destinations for our students there has been a noticeable shift towards domestic and regional universities. As UBD improves its global ranking and develops its courses we anticipate a growing number of our students applying to UBD and other Bruneian Universities in the future."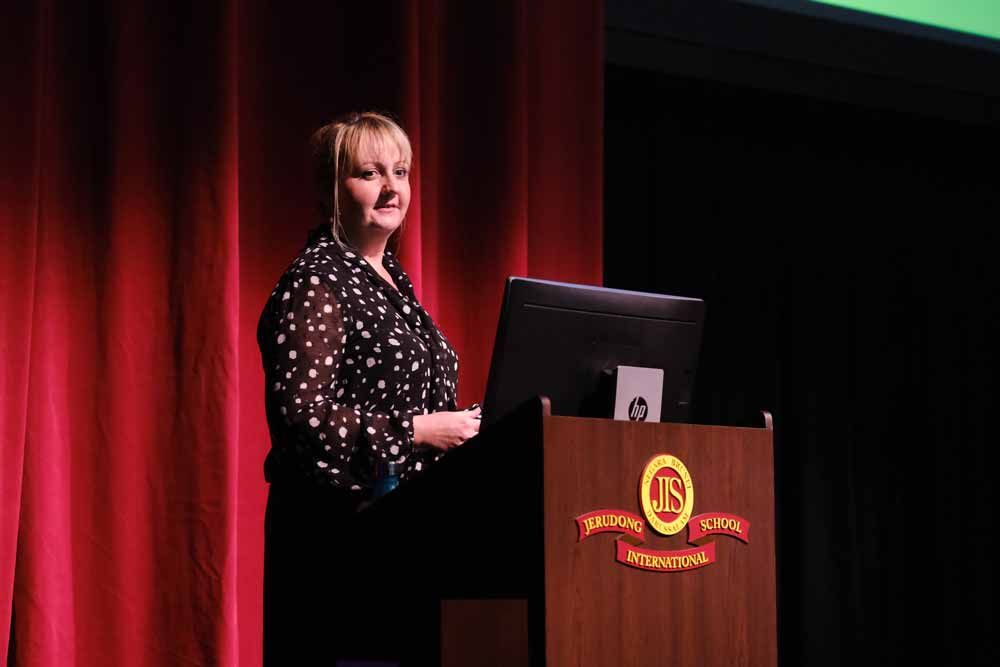 Also in attendance was Her Excellency, Mrs. Tiffany McDonald (Australian High Commissioner) who spoke to students and parents about studying in Australia.  Her Excellency,  Ms Jeanette Stovel (Canadian High Commissioner) likewise delivered a talk about Canadian opportunities. In addition, Ms Natalie Gowers-Barnes (UK Deputy High Commissioner) ran a booth to provide information to those wishing to apply to the UK as well as speaking to students and parents to update them on the impact of COVID on the university system in the UK.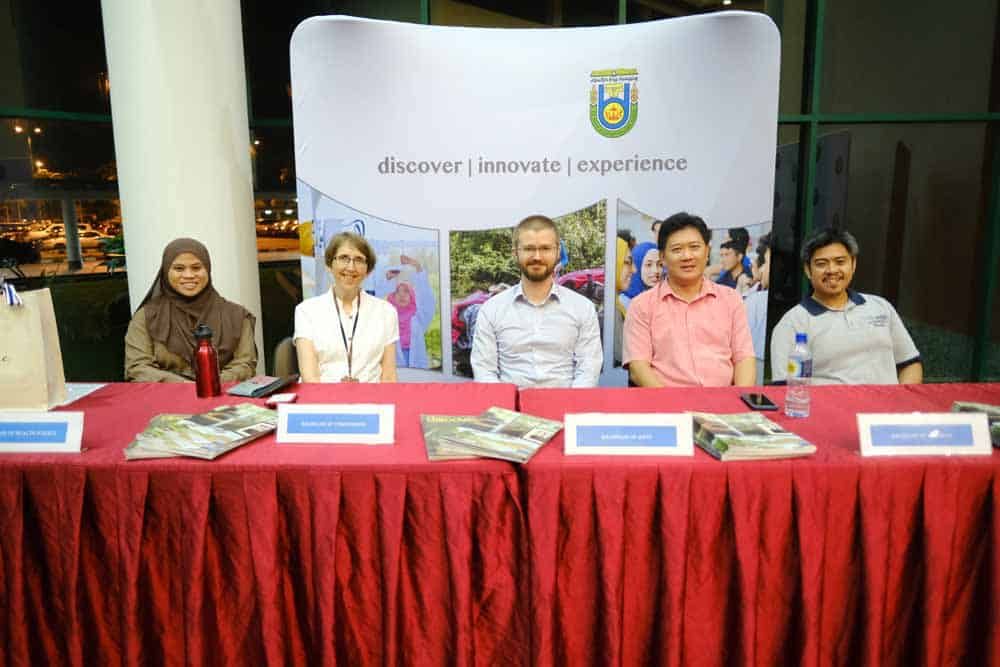 Every year, JIS graduates progress to the world's premier universities. There are currently several JIS graduates studying at the University of Cambridge in the UK. This year a JIS graduate, Jasmin Thien,  was awarded a double starred first class degree, the highest possible degree classification from Cambridge. There are many other outstanding students who are now studying at high ranking universities in The USA, Australia, Canada, Malaysia, The Netherlands, Singapore, Hong Kong, India, Norway and New Zealand, whilst others are pursuing medical and engineering degrees in Brunei. The annual Year 12 Higher Education Evening is a key part in every JIS students' journey to researching and selecting the appropriate university for their future careers.