Ian H. has attended AIS-Salzburg since 2016 and is an active member of our community. He is involved in team sports, has volunteered as a student tutor, and currently serves as the Student Council President.
AISS: What do you enjoy most about going to a small boarding school?
IAN: I really enjoy the small class size that our school offers. This allows each individual to get more attention and help from the teachers, which I believe is crucial for achieving better results. The AIS-Salzburg community benefits from the small size of the school because it bonds us closer together.  
AISS: Describe your experiences playing on the AIS-Salzburg sports teams. How has this helped shape you as a person moving on into adulthood?
IAN: I have been a part of the soccer and basketball teams since my first year here. For the first two years, I was a rookie that looked up to the older members of the teams and I simply worked hard to improve my skills. I was very flattered when I received the "Rookie of the Year Award" after my first season. That motivated me to keep on pushing and, eventually, in my third year, I started developing leadership skills and having a bigger role in the team. A big responsibility was given to me in my fourth season. I became the captain of the soccer team and a leader of the basketball team, roles that I still hold today. I am very satisfied when looking back at how I started and where I am at the moment. I try to be a role model for my teammates, someone they can look up to, just like I did when I was younger. I will never forget all of the tournaments and traveling across Europe with both teams. These memories last forever. These experiences taught me teamwork is the key to success and that leadership comes with experience and skill. I will move on forward with these factors in my mind.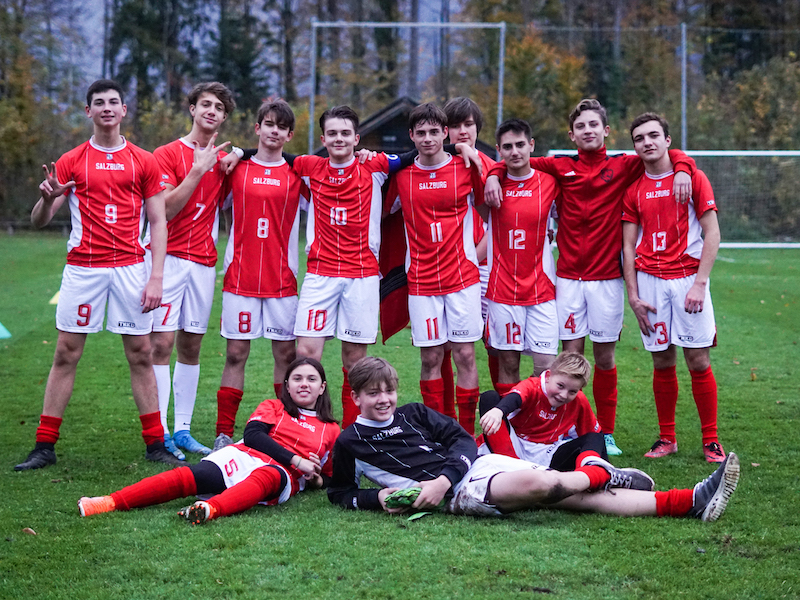 AISS: What do you plan to study at university?
IAN: I plan to study international relations at university.
AISS: Which university or universities would you like to go to?
IAN: Some of the universities on my list are the University of Amsterdam, University of Groningen, Vesalius College Brussels, Vrije Universiteit Brussel, Webster University Geneva, and Bocconi University.
AISS: Do you know what you would like to do for a career once your studies are complete?
IAN: I would like to work in a European Union institution and start my career in international relations and policymaking there, which would then lead to further opportunities.
AISS: There is no doubt that online schooling has been challenging. Are there any aspects of online schooling that have made a positive impact on your study habits?
IAN: Online schooling has challenged me to schedule my time in an efficient way, thus having a positive impact on my study habits.
AISS: As a senior who has been at the school for a number of years, do you have any advice for younger students who are new to the school?
IAN: Younger students who are new to the school should really take advantage of studying at such a school like AIS-Salzburg, with small size classrooms and bright teachers who are always there to help. At the end of the day, these students need to be aware that they need to make the most out of their time here. This does not only mean getting good grades and enrich their knowledge as much as possible but also create meaningful friendships and bonds with fellow students and teachers. Lastly, I want to tell every new student that their voice is heard and they should not be scared to get advice or try to bond with older/returning students.