Georgia School is an anti-bullying school. Bullying is an essential topic to be addressed by schools. Bullying defined as an ongoing and deliberate misuse of power in relationships through repeated verbal, physical, and/or social behavior that intends to cause physical, social, and/or psychological harm. It can involve an individual or a group misusing their power, or perceived power, over one or more persons who feel unable to stop it from happening. Bullying can happen in-person or online, via various digital platforms and devices and it can be obvious or hidden (https://www.ncab.org.au/).
At GSN's Anti-Bullying & Inclusion Assembly, students took the opportunity to creatively define bullying and demonstrate effective ways to speak out against it, to report it, and to prevent it from happening to their friends. Each grade-level homeroom class created an original presentation to represent different situations in which bullying can occur and its impact on students. Grade 10, chose a different approach towards the subject and composed their own "Appreciation Rap Battle", sharing compliments and appreciations towards one another set to music.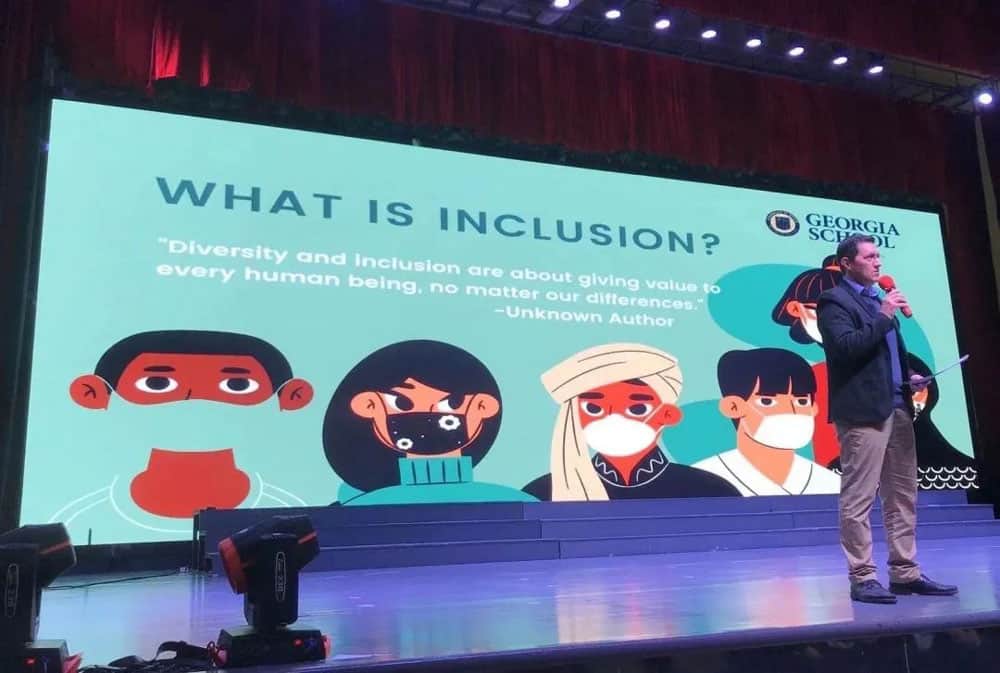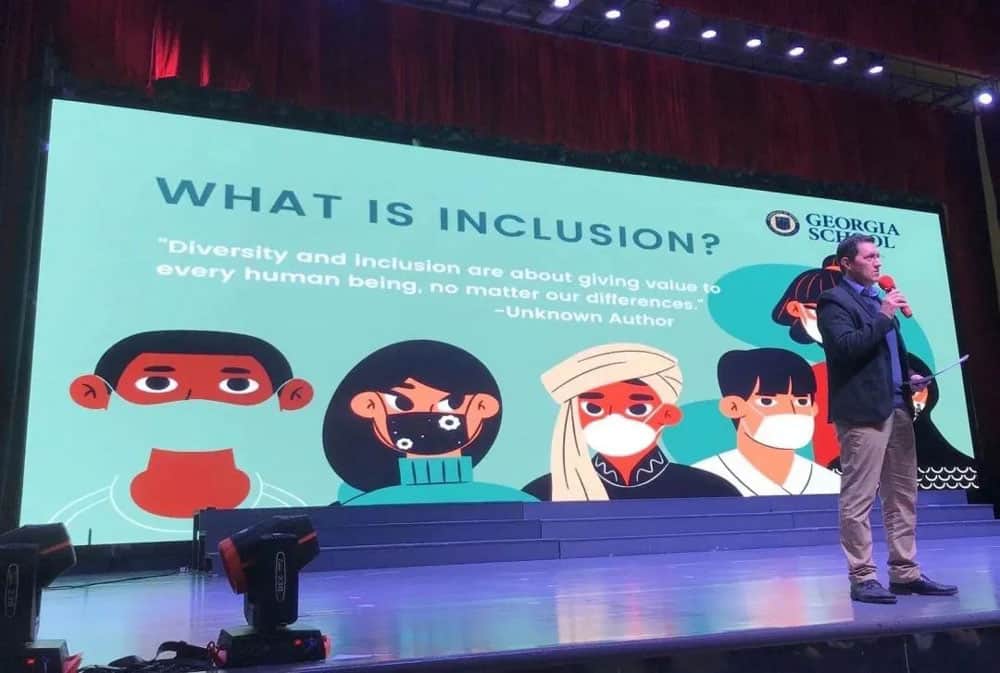 GSN's Head of School, Mr. Cavon Ahangarzadeh said, "We must acknowledge that that bullying behavior represents a deficiency in character that must be immediately addressed and healed. We must cultivate a culture of mutual respect and kindness. We must raise each other up and protect one another. Our school community is too important and each of you is too important for bullying to be taken lightly by any member of our school community. Remember, we are not just a non-bullying school. We are actively an anti-bullying school."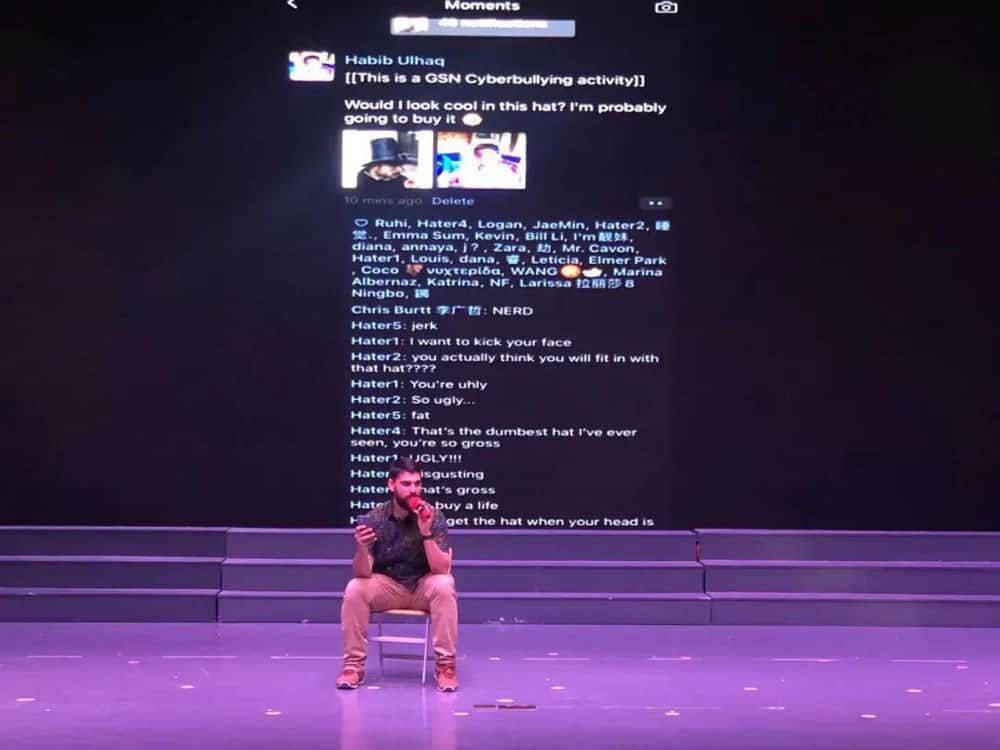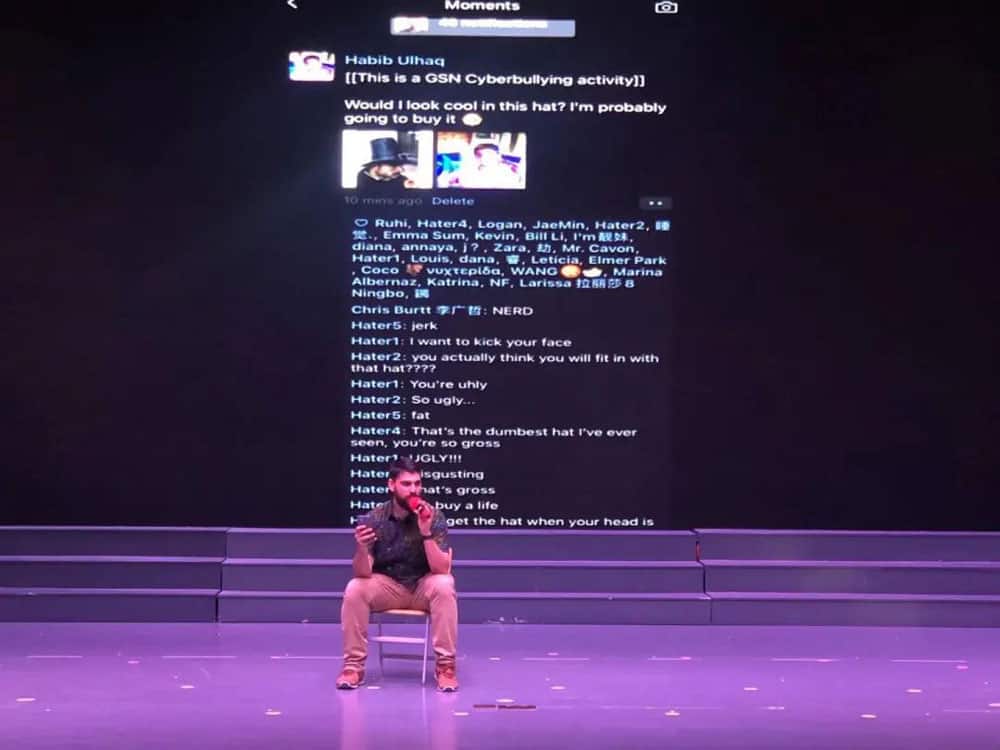 During the assembly, inclusion was the central theme. The act of inclusion is one of the core elements of GSN's school motto: "Inclusion. Challenge. Success." The school's motto stands for oneness and unity and is at the heart of the school's stated learner outcomes, mission, and vision. Inclusion encompasses the acceptance and appreciation of diversity – cultures, thoughts, and backgrounds. It ignites each child's capacity by nurturing a safe environment where children are able to be themselves and express their feelings.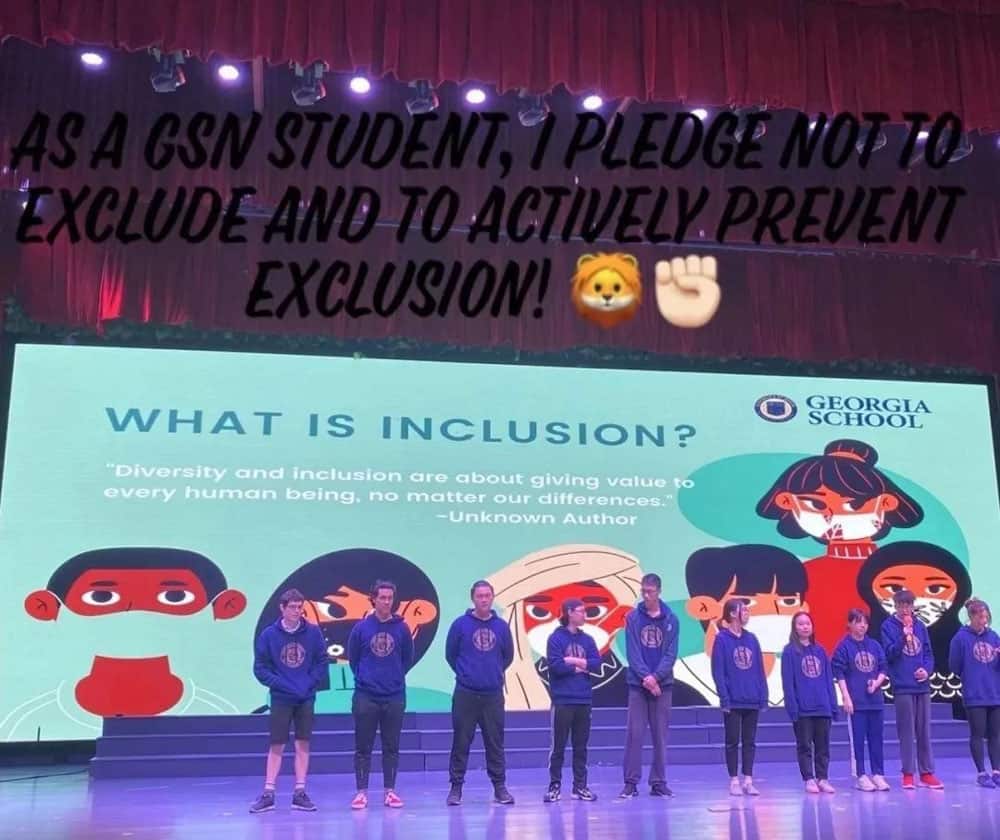 Throughout the student's presentation, some examples of inclusion were given
"Inclusion is lending a hand to those who need help."

Bob Yang, Grade 10
"Inclusion is inviting someone to hang out with you when you are lonely."

Caiden Gaines, Grade 7
"Inclusion is helping new students experience new friendships."

Daniel Jiang, Grade 7
"Inclusion is enabling others to feel wanted in a new environment and helping them when they're having a hard time fitting in."

Talia Xia, Grade 10
"Inclusion is standing up for those who have been put down."

Eunice Wang, Grade 8
"Inclusion is speaking up for those who don't yet have a voice for themselves."

Kahlil Ahangarzadeh, Grade 12
After all of the presentations, Grade 12 concluded with a powerful pledge that resonated throughout the entire student body:
"As a GSN Lion, I pledge to be inclusive and to actively prevent exclusion."
The assembly ended with students and teachers participating in an activity together, sharing appreciations and encouraging messages with each other. As stated strongly by Mr. Cavon, at GSN "…the role of educators is not to shield you entirely [students] from bullying, but to give you the tools to dismantle the foundations of bullying." #WeAreGeorgia, cultivating a culture of Mutual Respect and Kindly Speech.