The Harbour School (THS) has always thought outside the brick box when it came to its learning spaces. With our humblest of origins within a rented office building floor in Kennedy Town, Hong Kong, our school consistently challenged the typical brick and mortar concept of what school should be. It had to. We didn't have the usual "trappings" of typical school as most know it. We had a functioning kitchen and art room instead of an impersonal cafeteria, a stage with a library instead of an auditorium, a lived-in bungalow feel with classrooms opening into a common "ocean" assembly area instead of the usual partitioned sections and floors. Our school locale beginnings were rife with constraint, and in our view, ripe for creativity – lack of a football pitch meant room for wrestling mats, a multi-purpose kitchen art room meant cooking was often part of science, math and literacy. A lot can be achieved with imagination, creativity, patience, love and a refusal to accept that schools are limited by walls.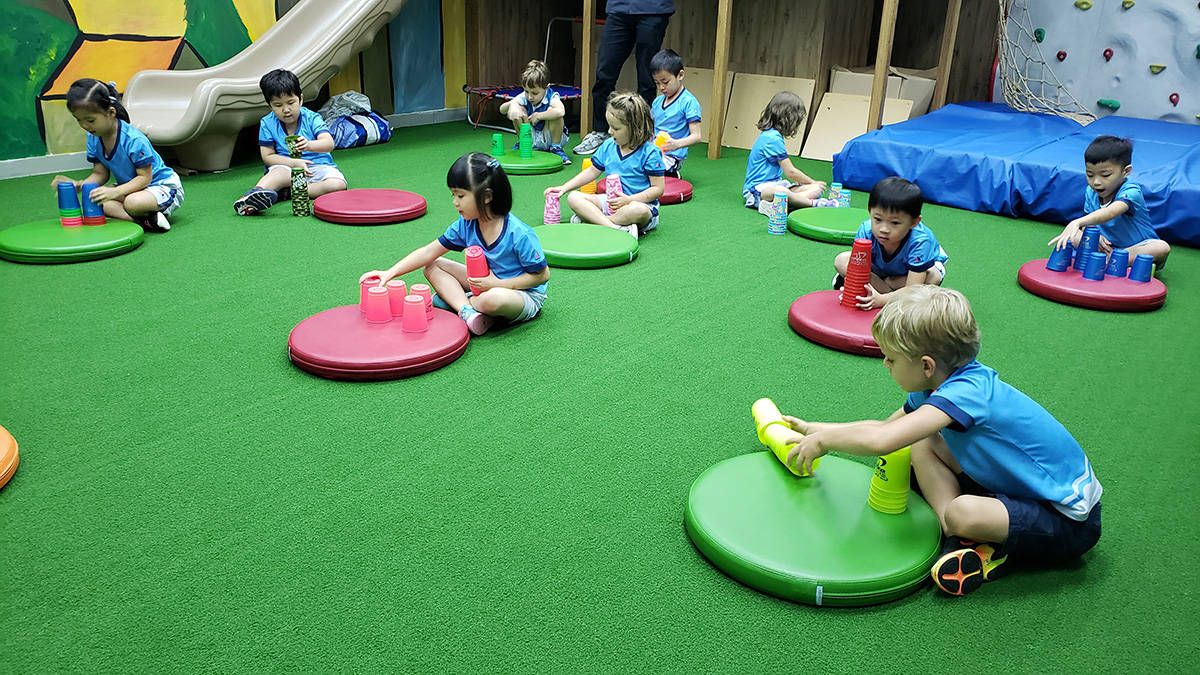 In fact, it was this refusal that led to the launch of our "outdoor classroom," one of THS's most unusual learning spaces. The Black Dolphin, a 50-foot sailing ketch, is used to study science, monitor coral reefs, host poetry-slams, create social studies simulations, film The Tempest or map Hong Kong's coastline. Students of all ages find that working on the Black Dolphin is both an adventure and a compelling learning experience.
In 2015, THS was awarded The Grove campus by the Hong Kong government, and we also opened nearby The Garden, which is now the High School campus. The challenge was to create spaces that allowed for innovative, flexible and modern methods of learning. The school design team included a high school student as well as members of school leadership, and together they worked with architects to infuse exciting new ideas for these two new campuses. Foremost among the ideals was a place that instilled wonder, joy and the unexpected. As a child psychologist, Head of School Dr Jadis Blurton shared her deep understanding and appreciation of how children best engage and learn, and she had a very clear vision inspired by the creative workplace culture of innovative companies. Design inspirations for what would later be known as The Grove campus were drawn from a "design-our-school" tour in California that included two students, the head of school and the school principal of not only innovative schools, but organisations like Google and Apple as well as cafes, marine science labs and museums.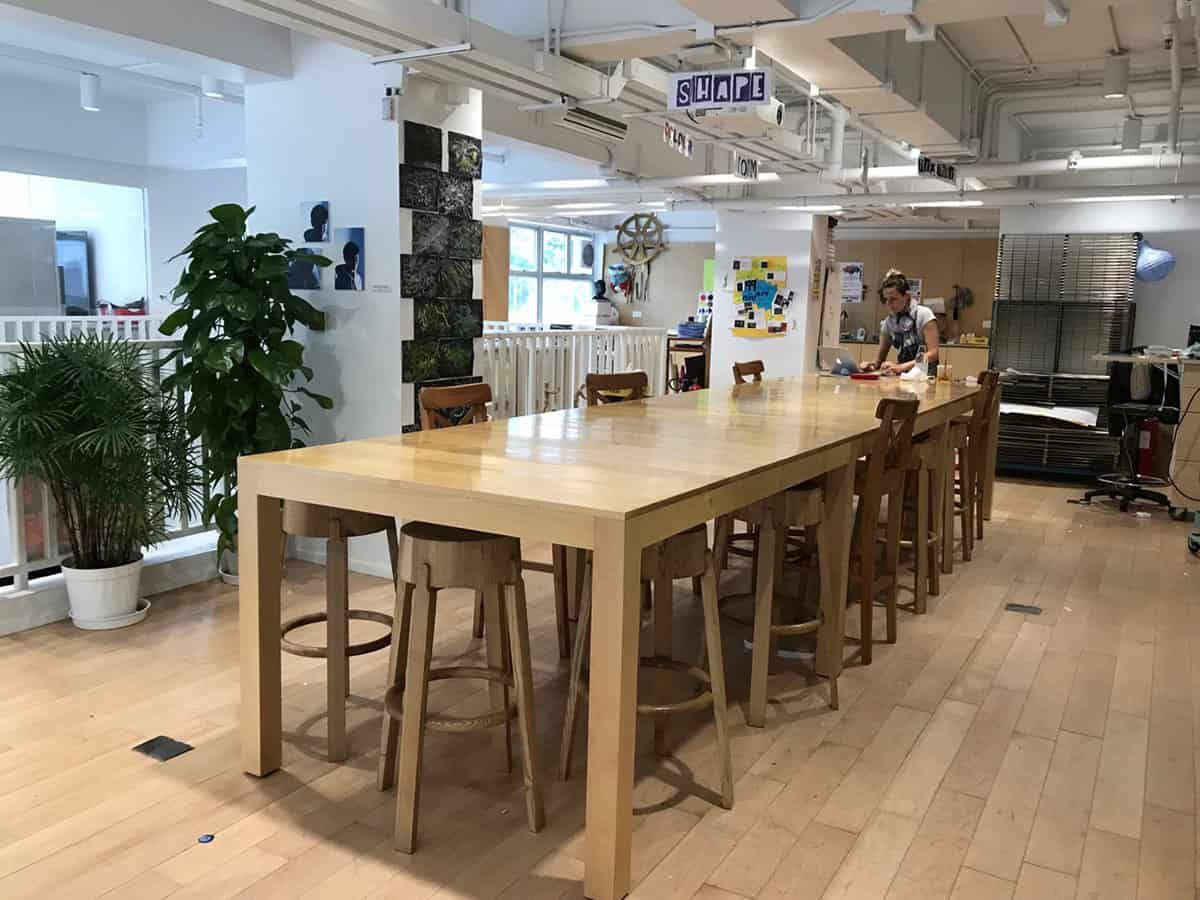 Already used to experiencing space differently than others, the possibilities were indeed limitless as the team considered ways to combine the concept of learning and exploration. How to encourage whimsy with adult-size slides, themed rooms and climbing walls while enabling productivity? Taking a cue from Google offices, the reasoning was to create "the happiest and most productive workplace for kids in the world." THS endeavored to blur the lines between work and play with an unconventional configuration of spaces into a work environment designed to ignite imagination, foster innovative thinking and encourage collaborative working for its students.
People often exclaim they feel like they're in a design office when they enter The Garden, our High School campus. It hums with quiet productivity and was an initial test bed for many design ideas. We installed glass walls which were moveable and foldable allowing for dynamic spaces which can be configured according to need. Flexible classrooms have modular whiteboard tables nestling together like puzzle pieces so that teachers and students can arrange them the way they want depending on task or activity. This flexibility also allows for group or individual work. Students love brainstorming, writing and drawing their ideas on these whiteboard tables or glass walls and working with smart boards with digital whiteboard function and seamless synchronisation to teacher and student laptops and iPads. Everywhere on the two-floor campus, there are comfortable nooks for students as well as formal meeting rooms designed to look like the ones in conventional offices.
At the Grove, our campus for Grades 1 to 6, we incorporated everything we learned from the design of the two older campuses and then went just a little "out there", taking a page from our design trip inspirations.
The library at the Grove is impressive and photogenic with its double-height atrium space and full height glass windows overlooking the Aberdeen Harbour, but it is also a space that works incredibly hard. It's the hub of the school to which students and the rest of the school community gravitate and gather. It multi-tasks even across centuries. During our annual Renaissance Faire, a Grade 4 capstone event, the library is transformed into a medieval square and marketplace and for our annual STEAM night event every November, the library is transformed into an immersive experience where students can enter a model of a humpback whale.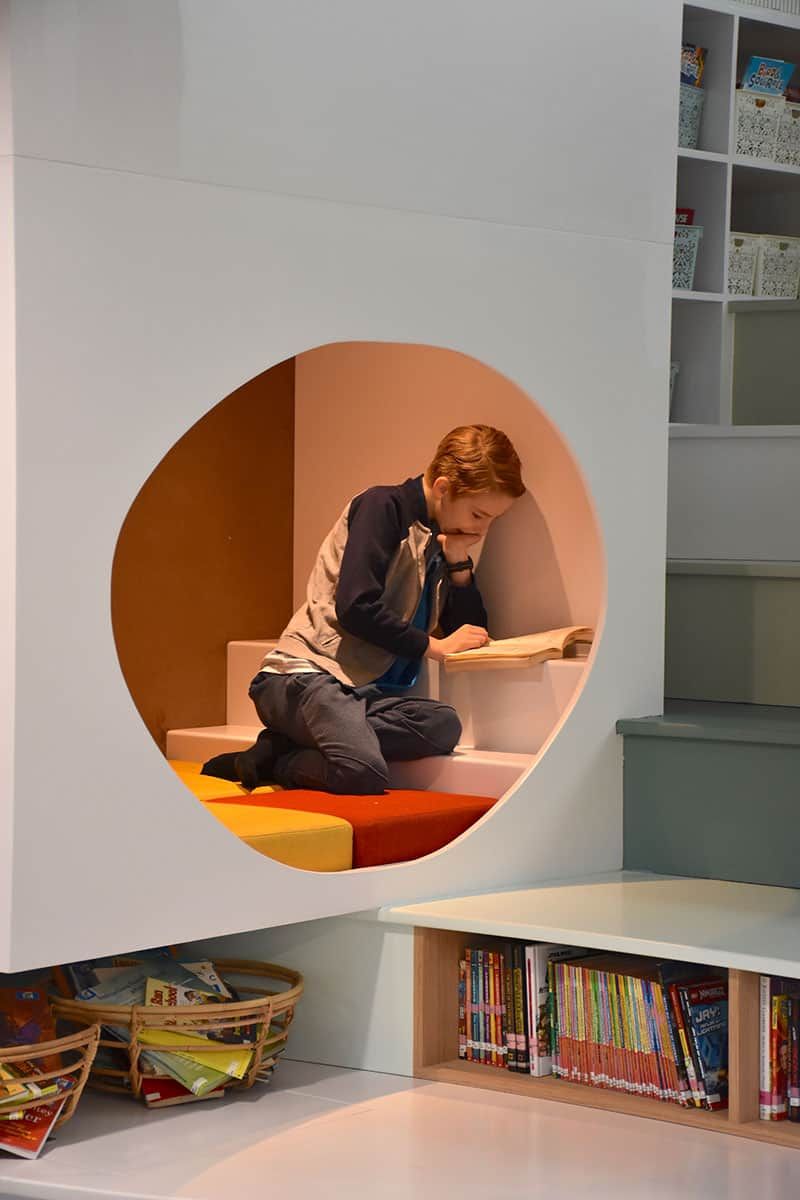 Between two floors is every city kid's dream- a two-storey treehouse with a "secret" club house also known as The Cabinet of Curiosities. It features a growing collection of artifacts that students and teachers can peruse when considering ancient and modern civilisations and cultures. Another feature is The Foundry, our school's makerspace where students have collaborated on design thinking projects as varied as boat-making, construction of video-game controllers for a student with coordination challenges, the design and construction of artificial reefs, or prototype design models for a school designed and eventually built for children in Kenya.
The Marine Science Center is a research facility complete with touch tanks where students can interact with small marine animals such as a stingray, horseshoe crabs, sea cucumbers and sea stars, as well as student research tanks for students to complete research as varied as the study of jellyfish, mangroves, and the effects of global warming on our coral population. The Center's programs are helmed by a marine biologist and a marine science teacher who work with students from Prep to Grade 12.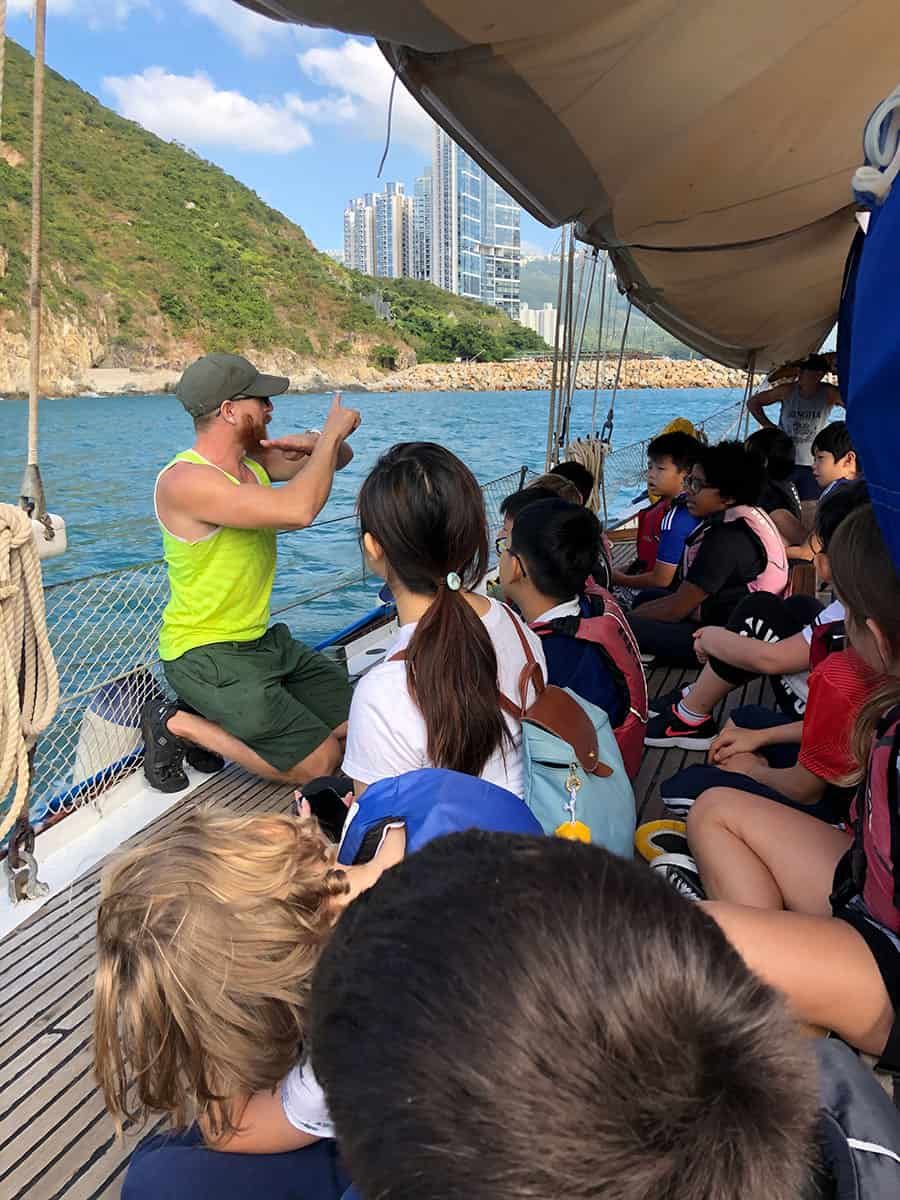 Each classroom floor at the Grove features dynamic spaces like the ones at the Garden, allowing teachers and students to configure the spaces as they like. Little design features such as smaller child-size doorways and padded acoustic panel walls that are moveable made the light-filled space feel like it was customised for kids – which it is. Every floor is "dressed" differently as the flexibility of the spaces really allow our teachers and students to shape and mould it the way they like.
From out of the box within our first school setting to redesigning the box for our current spaces, it has been a real privilege to be a part of the exciting discoveries our students have made as they embark on each adventure, whether indoors or out. Part of progress means navigating new territory and unconventional features within our school spaces create those twists and turns along the learning journey and entice students to use all five senses. The road should never be predictable, and rigor should always be this much fun.