Communication is the key
"The study of drama aids the stimulation of creativity, and builds confidence"
Increasingly in today's world, communication is seen as the key to success, and the ability to express ideas clearly and confidently through speech is seen as essential to a student's future study and employment opportunities. At BISP our Drama programme supports the development of these skills so that students are able to communicate effectively beyond school; whether this is for a University interview, or for a future job.
Alongside the development of communication skills, the study of drama aids the stimulation of creativity, and builds confidence as students are challenged to address perceptions about the world around them and their place within it. A strong drama programme aides the development of team work skills as students engage in collaborative work with each other. Students are given the opportunity to develop role play using a variety of techniques including movement and speech which allows for a greater depth of understanding by focusing on active learning. This becomes an outlet for children to express themselves in a positive way and allows their confidence to grow and develop. Students learn to read, interpret and understand various texts, and then, through drama, they are able to add another dimension by thinking and creating the characters, the character relationships, the set, props, costume and creatively directing the piece.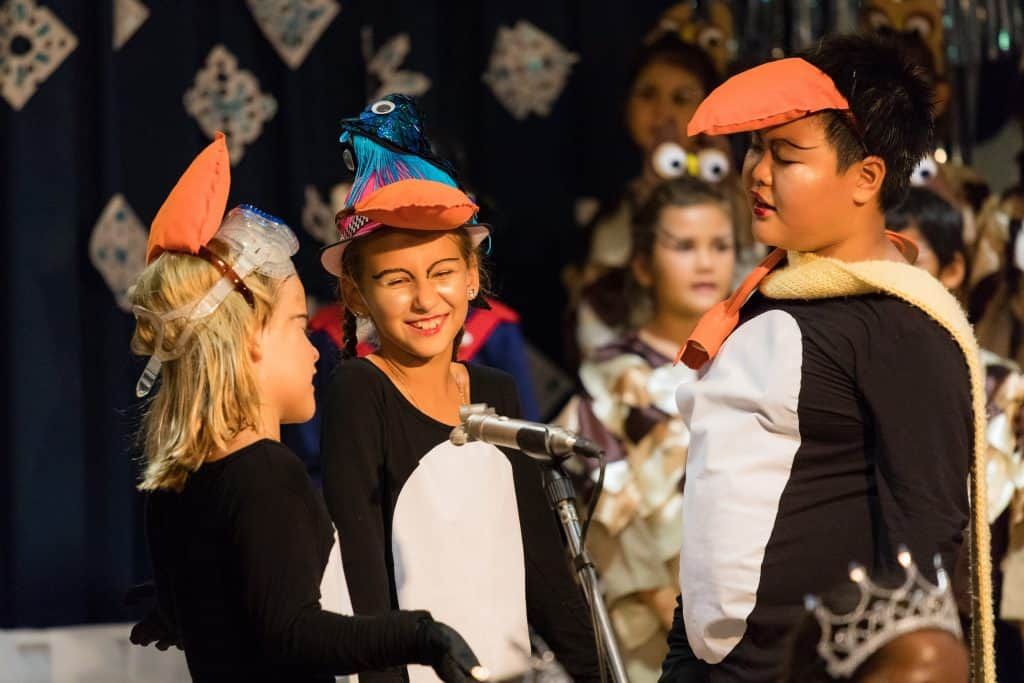 Children who take part in school shows and who engage in role play, movement and teamwork are dedicated and passionate about making the show a success. They develop the confidence to be on stage in front of a live audience, to remember what they have to do, and, when they have to do it. Crucially children feel an immense sense of pride and contentment at the end of a performance. This feeling often continues through later life as individuals recognise the enjoyment of performing, and continue with this new exciting hobby throughout their teenage years and into adulthood. Actors perform for their own pleasure and enjoyment and if involved in drama from a young age are able to build a solid foundation from which they can develop and hone their individual drama skills in the future.
At BISP students study Drama throughout Primary and Secondary. All students in Years 7-9 (aged 12-14) also study for their LAMDA (London Academy of Music and Dramatic Arts) qualification in Spoken English and Communication. Recognised internationally as a formal qualification, modules studied include Public Speaking, Verse and Prose, and Acting. These skills are learnt during class workshop lessons and the resulting work is presented before a visiting U.K. examiner each year. In Year 10 students have the choice of specialising in Drama and taking their IGCSEs over a two year period, and again in Year 12 and 13 can opt to take "Theatre" as part of the International Baccalaureate.
Emily Norman
Teacher of Drama and LAMDA Educator