The streets of Wuhan were crowded and red lanterns decorated neighborhoods and public plazas. Festive melodies mixed with the chatter and excitement of people in supermarkets. Families had gotten together and readied for the Spring Festival, except that many celebrations did not happen.
More than a month ago, the authorities in Wuhan locked the metropolis down to contain the coronavirus disease (COVID-19) epidemic, sending everyone into a state of confusion. The discordant sounds that previously filled the streets turned into a deafening silence, unless an ambulance sounded its horn or a speeding police car passed by.
As the sudden health crisis unfolded, many people began mobilizing support for the communities impacted by the outbreak. Keystone community member and Wuhan native Frances Yang has encountered stories of survival and hope in the city.
"At a time of sorrow or despair, we slowly wondered, 'What should we do?'" Ms. Yang said.
Many in Keystone know that Ms. Yang is one of the school's Board of Trustees. In addition to this, she and her husband also run a real estate company that has invested in schools, hotels, and industrial parks.
At first, Ms. Yang arranged food deliveries to a hospital. Now, she helps with the logistics of delivering supplies from donors across the country to various medical centers in Wuhan. Her husband, meanwhile, has turned three school campuses into makeshift quarantine centers and a hotel into temporary quarters for medical responders.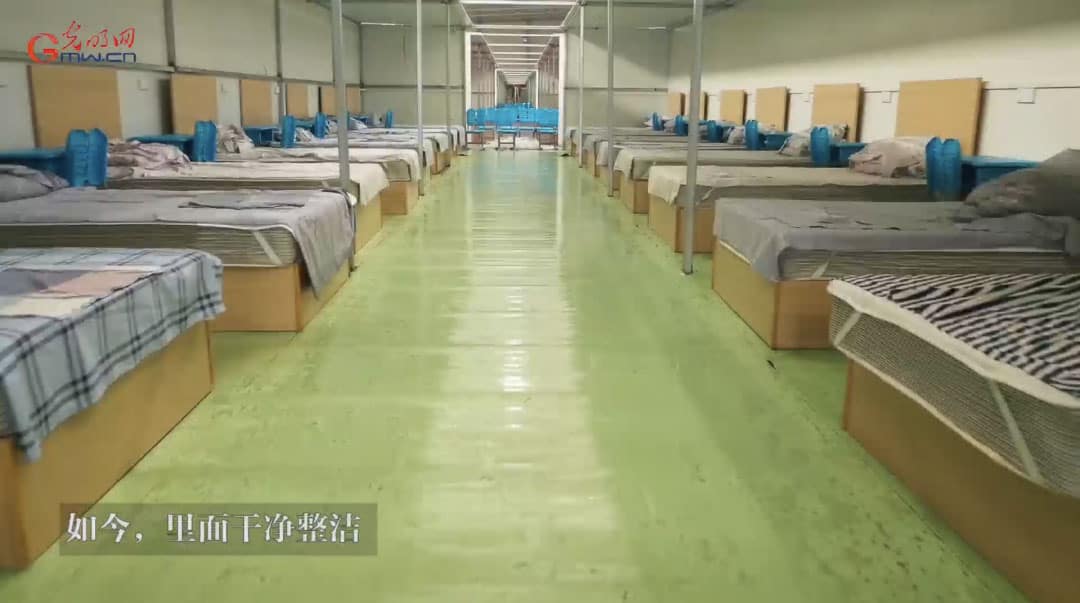 Ms. Yang has also recognized the psychological trauma brought about by the outbreak, so she began organizing online counseling sessions with the help of teachers, psychologists, and counselors from a research society.
"I ask myself the reason why we do so many things. A friend of mine said very well that only when he gets up and works hard every day can he make himself a normal person. His message reflects my feelings. And so, this time, I get up every day and start making phone calls and deliver items to various hospitals. It makes me feel pragmatic and gives me a reason to survive. Otherwise, I will be stumped by various news every day."
Ordinary People Giving the "Biggest Impact"
Before the Spring Festival vacation, the Keystone Health Center alerted the community of pneumonia cases in Wuhan caused by the then-unidentified pathogen. The center's medical director, Dr. Eric Meng, had been working for Keystone for barely a month when the COVID-19 outbreak escalated and reached Beijing.
"In just over ten years, I once again witnessed such a violent outbreak of an infectious disease that disrupted the normalcy in society. I once again saw thousands of people losing their lives," Dr. Meng shared. He is no stranger to major health crises; he has participated in medical missions in the SARS outbreak in 2003 and relief work in the Sichuan earthquake in 2008.
"But I felt again that in the face of disasters, only when we work together to achieve common goals can we overcome difficulties."
Dr. Meng and the Health Center team tried to procure additional medical supplies such as masks and disinfectants as the school's reserves could not meet the needs of the staff on duty during the winter vacation. The items, however, had become scarce and left the team "fretfully searching" for suppliers until an unexpected support arrived.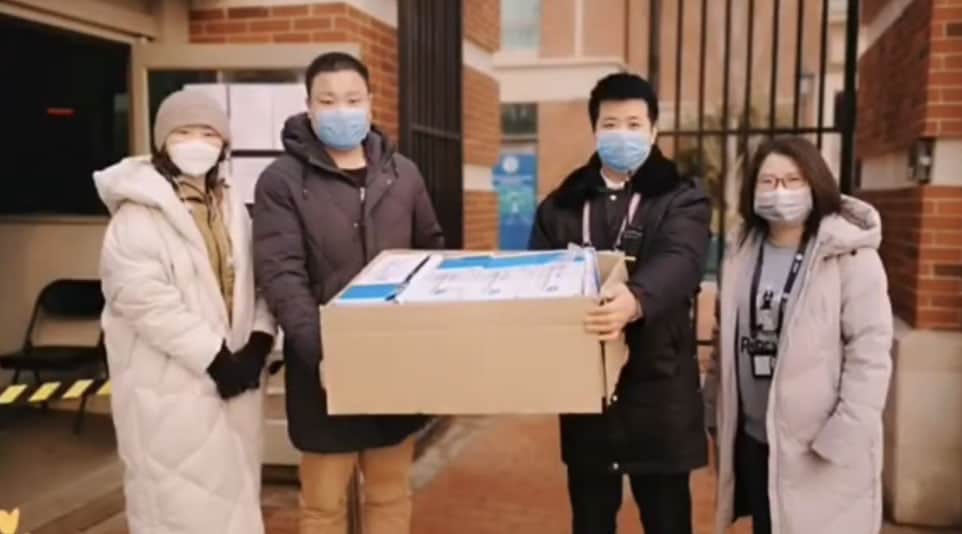 "There was a student who gave us his stock of pollution masks. The Keystone PTA also mobilized support and brought 400 face masks for our teachers. A parent abroad contacted us and said she bought 1,000 surgical masks and 100 N95 masks to be delivered to the school. She refused our payment and insisted that this was her 'small contribution' to the community. Besides the masks, the school also received a large amount of sanitizers. One of our students who is working with her classmates on a public welfare action to support Wuhan hospitals said she wants to help Keystone to get sanitizers from the resources they have."
The procurement of the initial 400 masks from the PTA was not easy. PTA member Sharon Wei launched a fundraiser and in just two hours, the association raised RMB 60,000 enough to buy 3,000 pieces of masks that were unfortunately intercepted by authorities. Ms. Wei and her colleagues resorted instead to the ones they could immediately get and found the 400 KF94 masks at a medical device company in Beijing.
Alongside the donation to Keystone, Ms. Wei had been finding ways to deliver medical supplies to the front-line responders in Hubei through her non-profit Morning Star Public Welfare Institute, which provides a platform for people enthusiastic about doing public welfare. She has also been doing charity work for many years, raising money for some children needing medical assistance.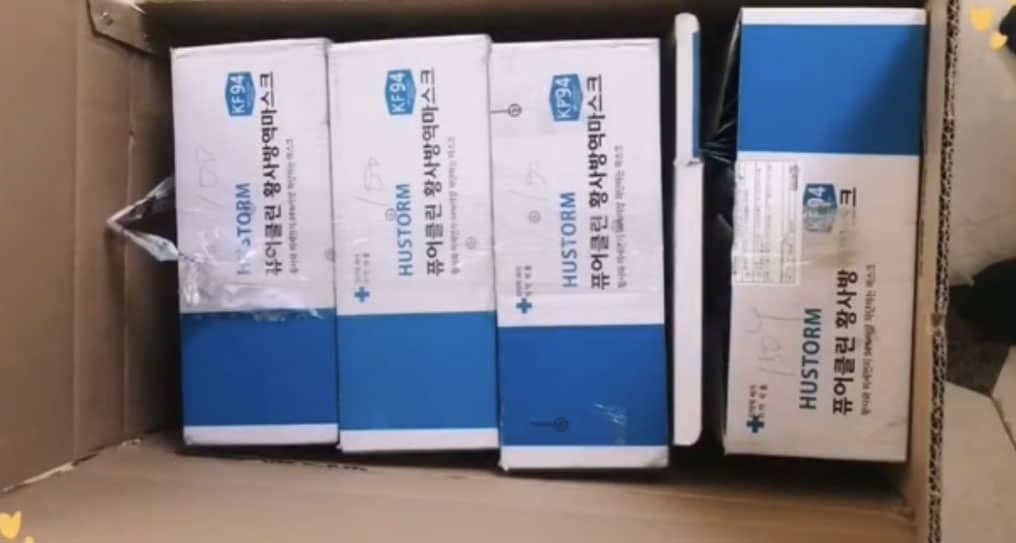 Ms. Wei has delivered 500 sets of goggles and protective clothing to traffic police officers that are stationed at checkpoints in Huanggang, one of the hardest-hit cities of the outbreak. She also endeavored to send 10,000 surgical masks to a hospital in the province of Jiangxi, only to find out that the items she procured were counterfeit. Fortunately, she was able to recover the payment from the manufacturer.
On WeChat groups, Ms. Wei mobilized people to raise funds to purchase 23 tons of alcohol from a factory in Anhui Province. After learning about the action of Ms. Wei and the people supporting her initiative, the factory owners helped them find a driver to transport the product between Jiangxi and Hubei.
Since many cities in Hubei have been locked down, supply vehicles headed to the province need a two-day pass before they are quarantined upon return to their originating point. Ms. Wei said the driver managed to travel across 3,000 kilometers and move between 15 different cities to deliver alcohol to several hospitals.
"It is hard to stop for almost a moment. But he got all the donations delivered so people felt at ease. It really moved us. In the epidemic, it is always the people who seem to be the most ordinary that give us the biggest impact," Ms. Wei said.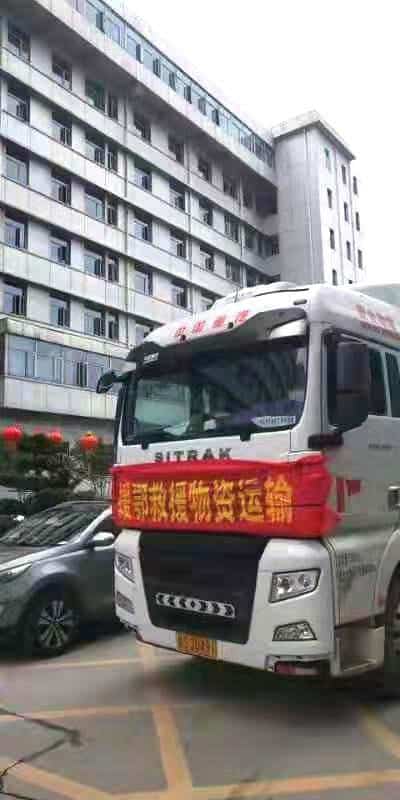 Changing the Status Quo
Several Keystone parents have participated in an external fundraiser that has raised RMB 536,586 worth of cash donations as of February 24. This money was used to purchase 4,550 pieces of protective suits for nurses and doctors at Wuhan Central Hospital. Two shipments of the suits arrived at Wuhan in the third week of February.
More than half of that amount came from a massive fundraiser drive joined by students. In a message posted in a parents' group on WeChat, one parent said she tried to alleviate the worries of her daughter who had been thinking about the safety of her grandparents living in Wuhan.
"When I sought her advice, my daughter wanted to donate cash in her name to my classmates on the ground so they can buy masks for medical staff," the parent said. "My daughter is happy because she can do a little bit, and it seems to turn her fear of disaster into 'I can do something to change the status quo.'"
This idea became a quick collaboration between parents and students—and many people immediately responded to it.
"Behind the wishes of every child is the love and care of countless adults. In two hours, the amount of fundraising far exceeded the goal of raising money and it inspired multiple children to start raising activities together. At the end of the event, a total of 121 children participated, more than the initial plan of 88 kids. There are so many donors behind them; others are in China and some are from abroad," the parent said.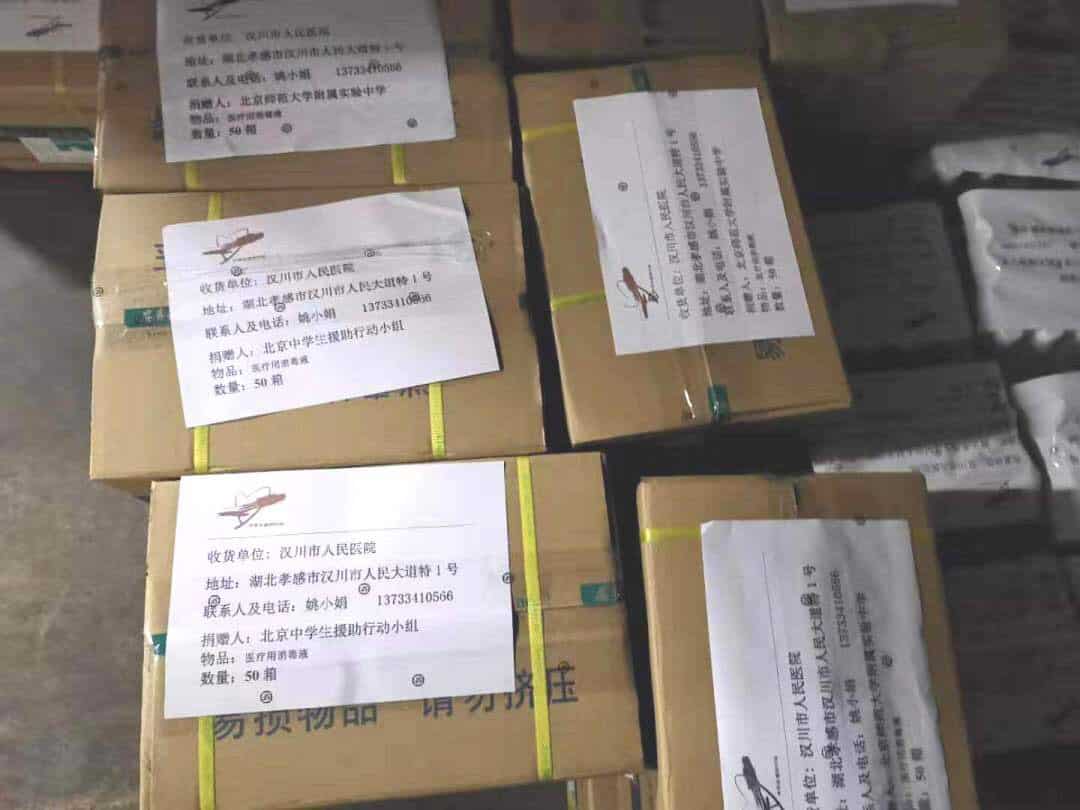 Meanwhile, Keystone eleventh-grader Yueying Wang and her friend Shuchen He from the International Department of the Experimental High School affiliated to Beijing Normal University collected more than RMB 58,000 from their separate three-day fundraiser. She saw two choices people are facing at this time: face the daily news while in isolation or use mobile connections to make a positive contribution.
Just like Ms. Sharon Wei, the students also encountered problems sourcing materials along the way due to shortage. Ms. Wang's team even looked at a mask supplier in Germany, only to find out their items also ran out of stock.
"Sourcing out items and contacting logistics is like finding a needle in a haystack. But we sent out a help letter on social media and received responses from friends, classmates, relatives, and even people who we have never met. This made me feel that our message was passed on in a huge network of relationships," Ms. Wang said.
The student team successfully managed to buy disinfectants and air purifiers for three hospitals in Hubei, leading them to launch another fundraiser. A friend encouraged the duo to set up a proper foundation to facilitate fundraising and seek guidance from a third party.
On February 12, Yueying Wang and Shuchen He launched the Yuema Fund Project that was put on record in Charity China and released on the public fundraising platform designated by the Chinese Ministry of Civil Affairs.
The duo has initiated their second fundraiser for the benefit of Xiannvshan Community Health Center in the city of Hanchuan in eastern Hebei. Working at the largest community hospital and the designated medical facility for epidemic prevention and control in the area, medical staff at Xiannvshan Hospital cannot go home and instead stay at nearby hotels.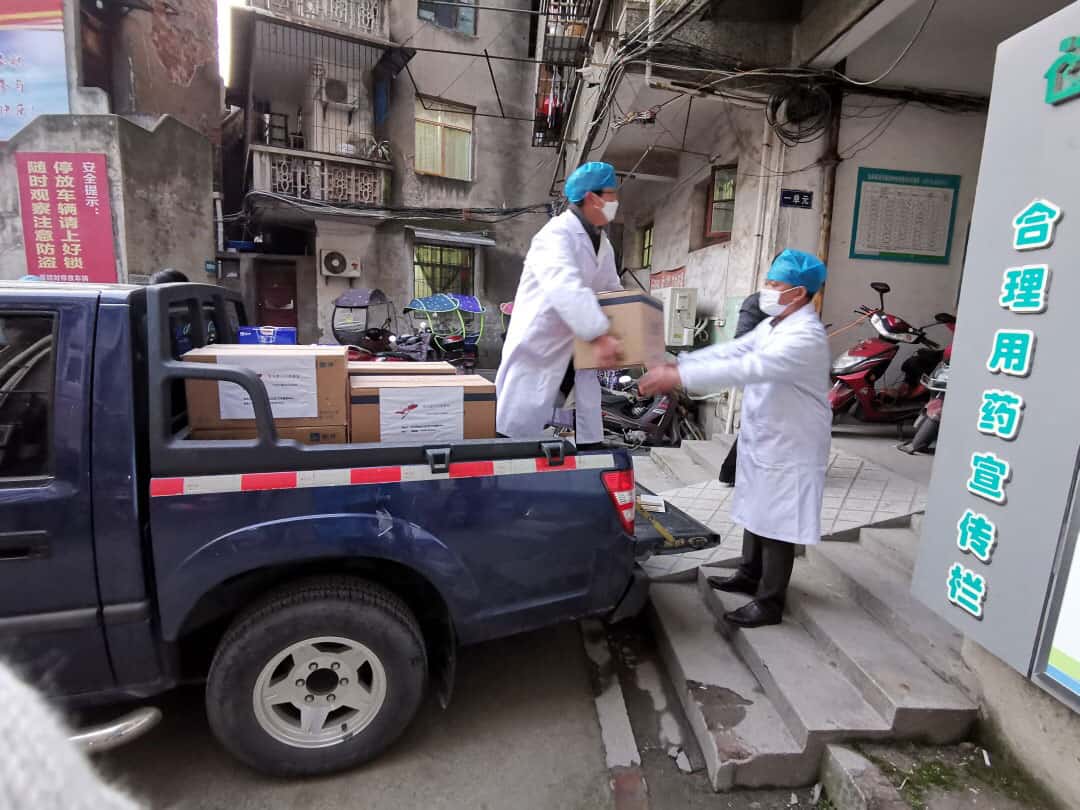 So far, the duo has collected more than RMB 141,000 against their RMB 171,000 target. The amount will be used to purchase medical items, protective equipment, and daily necessities of the hospital staff.
"Medical staff eat fast food, so their nutrition can not be guaranteed. They also wear masks, goggles, gloves, and other protective equipment for a long time, leaving bruises or scars. And because they wash a lot of times at the hospital, their hands have sores. In order not to waste protective clothing, some female medical staff with a monthly period continue to work in wet underwear. It is difficult to imagine how front-line medical workers continue high-intensity work in such a difficult environment," Ms. Wang said.
A "Wealth of Life"
Ms. Frances Yang considers the outpouring of support and the stories of resilience in Wuhan and Hubei "a wealth of life."
One of the donors that reached out to her is the former Japanese Prime Minister Yukio Hatoyama. Aside from supplies, Mr. Hatoyama donated a calligraphy work and painting, which surprised Ms. Yang.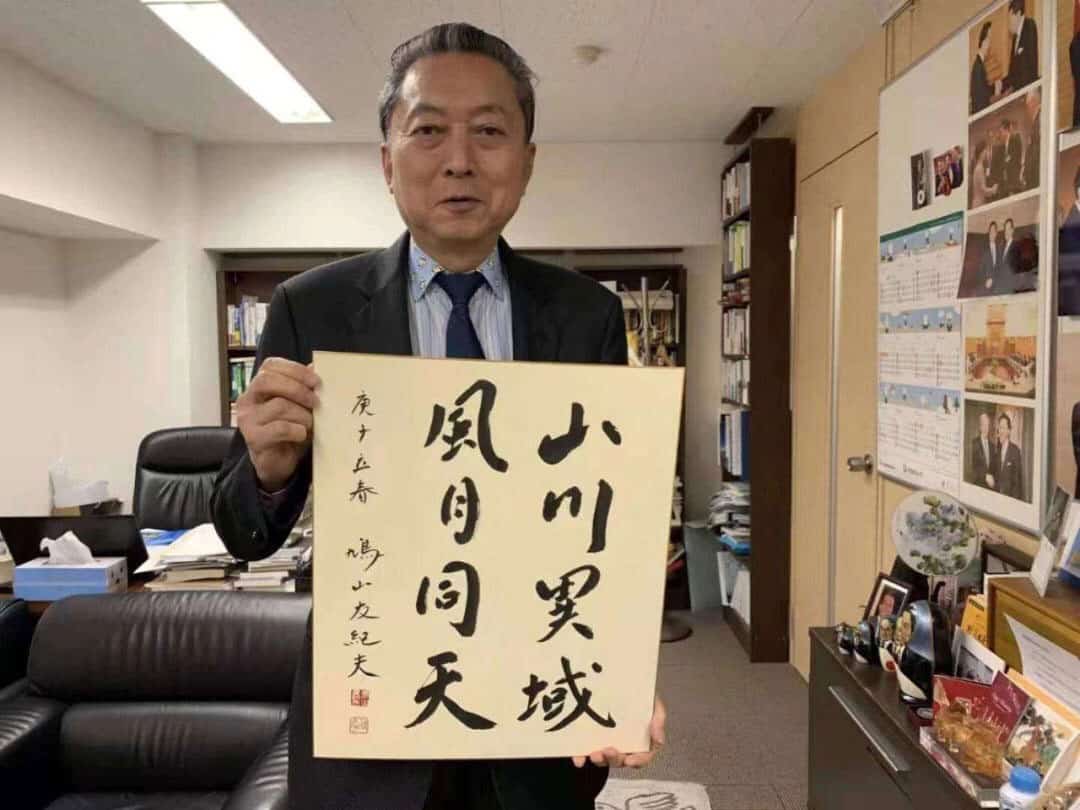 "I was thinking, 'The hospital is so messy now so these donations may be put in a corner or disappear after the epidemic.' But then, I think the calligraphy and painting should be kept for a long time. The epidemic will end but it leaves an impact and trauma on the entire population of Wuhan. Medical supplies will all be used up soon, but these works of art entrust many people's hopes for Wuhan. It becomes the memory of a city."
For now, Ms. Yang plans to build a memorial in her school in Wuhan so the future generation will be reminded of how the city rose above adversities. But as the threat of the epidemic continues, she encourages everyone to take action in our little ways.
"I think we can do something more meaningful, such as giving spiritual encouragement, which may be more important. I also think the creativity of children is much broader than ours. They can really do something for this city and medical staff and I think our teachers should listen to what our students aim to do," Ms. Yang adds.
She also believes the epidemic is an opportunity to reevaluate our values as a community and identify our motivations for doing good.
"Your dedication comes from the heart, not from slogans that people say every day. When adversity comes, what do you do and how do you face them? Some people want to do actions but complain when they encounter difficulties along the way. We should be cultivating people who do good for society and for others, rather than the ones who just say that after disasters happen."
If there is one beneficial learning the epidemic has taught Yueying Wang, it is getting a grasp of the nature and rules of charity work. She admits she did little community service before the crisis, but her attitude has changed by her current experience.
"No matter how slim the hope is, as long as we put energy into trying it, the first step will always be successful. I will still participate in assistance operations should a similar large-scale event happen in the future and I will refuse to be an indifferent bystander," Ms. Wang says, adding that she will continue operating her newly built foundation even after the epidemic.
As they focus on getting support for their current fundraiser, Ms. Wang says she and her friend are looking into joining a larger charity organization within the next two years and conducting welfare activities with the Keystone community.
Meanwhile, Dr. Eric Meng and his team are grateful to parents and students for their strong support, saying they make the Keystone Health Center more confident to provide good service to protect the community. The Health Center continues to supply health information and guidance to the three special task forces set up by Keystone leaders to manage the effects of the epidemic on the school.
"I keep on saying that school is open even though the campus is closed," Head of School Malcolm McKenzie wrote in a recent letter to the community. "That is true, and much learning is indeed occurring. Crises sometimes bring out the worst in people, but often they bring out the best. Let's make sure that we show our best."