A dual curriculum which combines both the International Baccalaureate (IB) with Advanced Placement (AP) credits, to equip students with the tools to choose their learning pathway, to accomplish their global university ambitions.

Stamford American International School is the only International Baccalaureate (IB) World School in Singapore to offer all programmes of the IBO plus, the College Board's Advanced Placement (AP) courses.
This is considered the best of both worlds as a robust education pathway for children age 18 months to 18 years.
Providing leading education at Stamford American, our aim is for your child to achieve more than they believe they can, and there's no better way to accomplish this than to offer students unparalleled choice, academic rigour, and opportunities beyond the classroom.
American Standards
As one of the leading US-centric schools, Stamford American integrates the rigorous American Education Reaches Out (AERO) standards as part of the curriculum. From 18 months, Stamford students begin their learning journey through the use of Teaching Strategies Gold Tracking which is aligned to the USA Head Start Early Learning Outcomes Framework. Combined with NWEA's Measures of Academic Progress (MAP) testing from age 5 to 16, this provides developmentally appropriate standards essential for guiding the learning of children in our care.
Graduation Choice
Students enjoy the flexibility of obtaining AP credits from Grade 10 (age 15), with the option to graduate in Grade 12 with the High School Preparatory Diploma with 3 different pathways – the full IB Diploma, or AP International Diploma or a blended program, putting students on the right path to leading universities worldwide.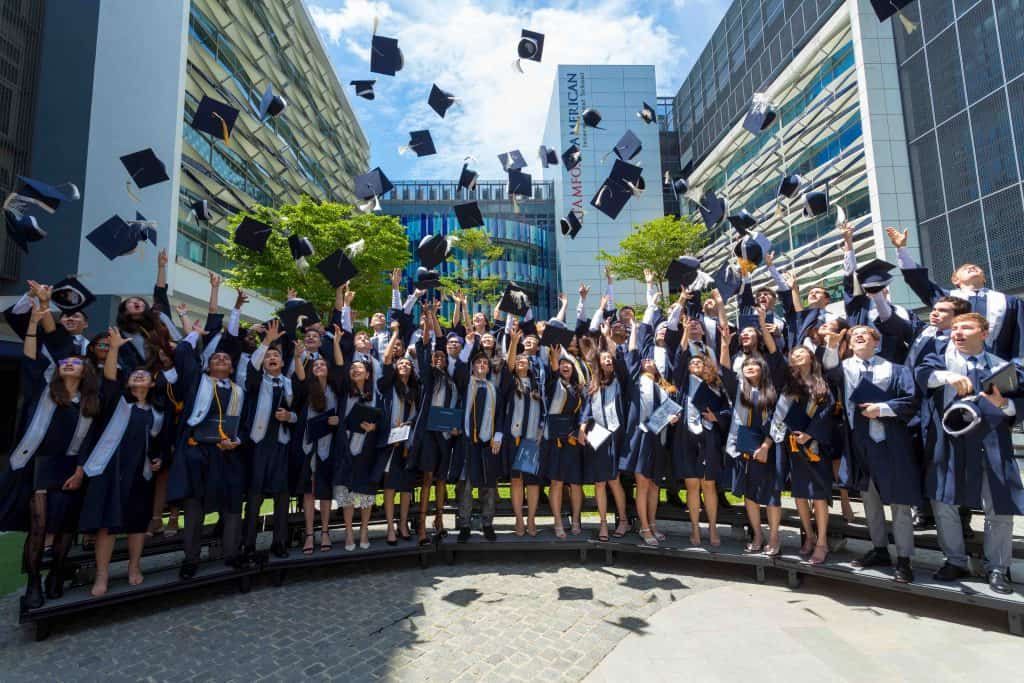 University Preparation
Stamford American offers 40+ IB courses and 20 AP courses to select from and recognizes the need to support students' choices,by carrying out pre-university testing from Grade 10. As one of the only SAT and ACT test centers in Singapore, students know that they will always be given the best advice and support to optimize their chances for success. Our dedicated Academic/College Counselling Team ensures that students are prepared for universities anywhere in the world, but also have the unique privilege of easy access to top information and advice about university education in the U.S with EducationUSA on campus.
Find out more about the unique dual curriculum that Stamford American offers, and how the supportive academic team prepares students for life beyond school. Book your personal tour
now and talk to our friendly admissions team who will assist you throughout your journey.