Online education has opened up a world of opportunities for students who wish to pursue higher education, specifically ambitious students like Anna, aiming to attend some of the world's leading universities.
One such opportunity is the ability to take A-levels through Crimson Global Academy (CGA) and build your university profile alongside your local curriculum and enhance your application to stand out from your peers. This is exactly what Anna Hutchens, a student from New Zealand did when she set her sights on studying medicine at the prestigious University of Oxford.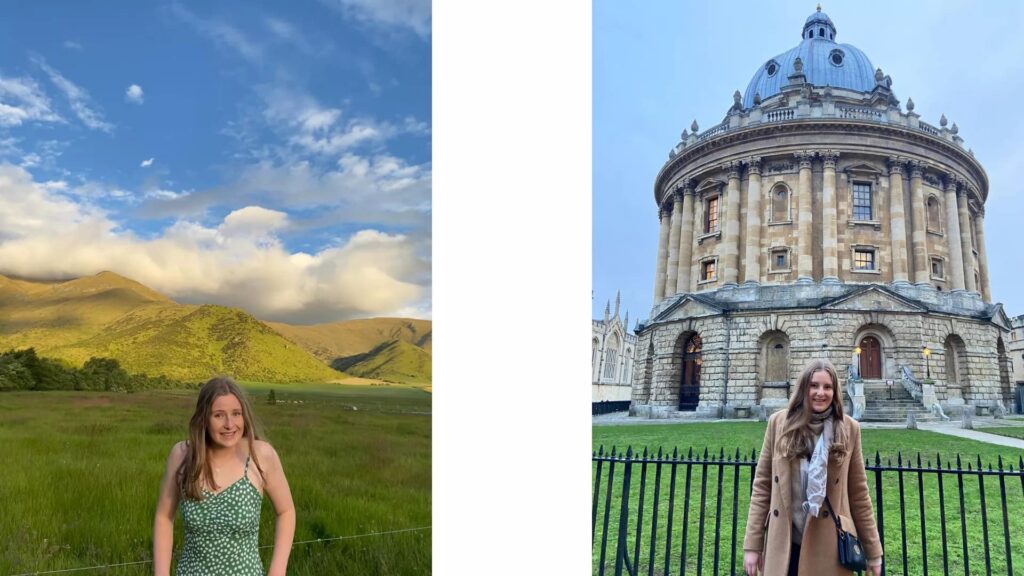 Growing up in rural South Island of New Zealand, Anna always dreamed of going to Oxford but didn't think it was possible. She said, "I think it was more of a dream as opposed to like an actual possibility." However, by taking 3 additional A-levels through CGA, Anna was able to supplement her NCEA, the local curriculum in New Zealand. She attended part-time classes and studied Maths, Chemistry, and Biology and earned predicted grades of A* A* A*.
Applying to Oxford is extremely competitive, especially for international students like Anna. The university has a 7.5% cap on all international students studying medicine in the UK. However, Anna's decision to join CGA meant she could use both her NCEA and A-levels on her application, helping her to stand out among other applicants.
Anna's journey to Oxford Medicine was not easy. She said, "It's a huge workload, it's one of those things you wouldn't do unless you really felt like you had to." When she got the news of her acceptance, Anna was shocked. She said,
I wasn't expecting it at all. So that was a really lovely surprise.
Apart from her hard work and dedication, Anna attributed the successful outcome to the support of the Crimson team and CGA, particularly her teachers, Mr Philips and Bob Fan, CGA's Director of University Admissions. She said,
I think they definitely played an important part in me getting a place in the end.
She went on to say that applying to Oxford is a challenging process and very different from applying to universities in New Zealand, but Crimson made the process easier with their step-by-step approach. With the support of the Deputy Principal at St Hilda's Collegiate School, Anna's brick-and-mortar school, they lodged her application.
Through her perseverance, she was able to achieve her dream. Anna's story is an inspiration to all students who want to pursue higher education, but feel limited by their circumstances. Her acceptance to Oxford Medicine is an impressive accomplishment, and it shows that with hard work and the right resources, anything is possible.
When asked why she chose to study medicine and why Oxford, Anna said,
My mum's from the UK and when I was younger, I think I always had this idea in my head that I would like to study there. And then when I actually started looking into what I wanted to study, medicine just made sense to me. I've always been quite interested in the sciences and how the human body works.
Anna's acceptance to Oxford Medicine is not only an impressive accomplishment for her, but also for CGA. As an online school, CGA is relatively new being established in 2019, and Anna is one of the first to be accepted into such a prestigious university. Other CGA students have also had a successful early round of university admissions with several of our recent graduating cohort receiving acceptances into top universities.
Whether you are a full-time or part-time student at CGA, we provide the correct guidance for your plans after high school. Anna's journey is special and it shows that online learning can be just as effective, if not more than a traditional brick-and-mortar education.
We wish her all the best in her future endeavours!