On Wednesday, June 5th the Shanghai Community International School's 10th graders presented their entrepreneurial Pitch to a panel of judges in our first-ever Dragon's Den.
The Dragon's Den experience is formatted to simulate the types of investment pitches that entrepreneurs need to make to investors – and it follows the model of the TV show Shark Tank. Under the leadership of Mr. Lawrence, our 10th grade students worked in groups of 2 or 3 to create an eco-friendly business that they could create. Student teams put together business plans and each of those business plans were entered into an online classroom stock market simulation called simCEO. The stock market lasted for approximately 3 weeks.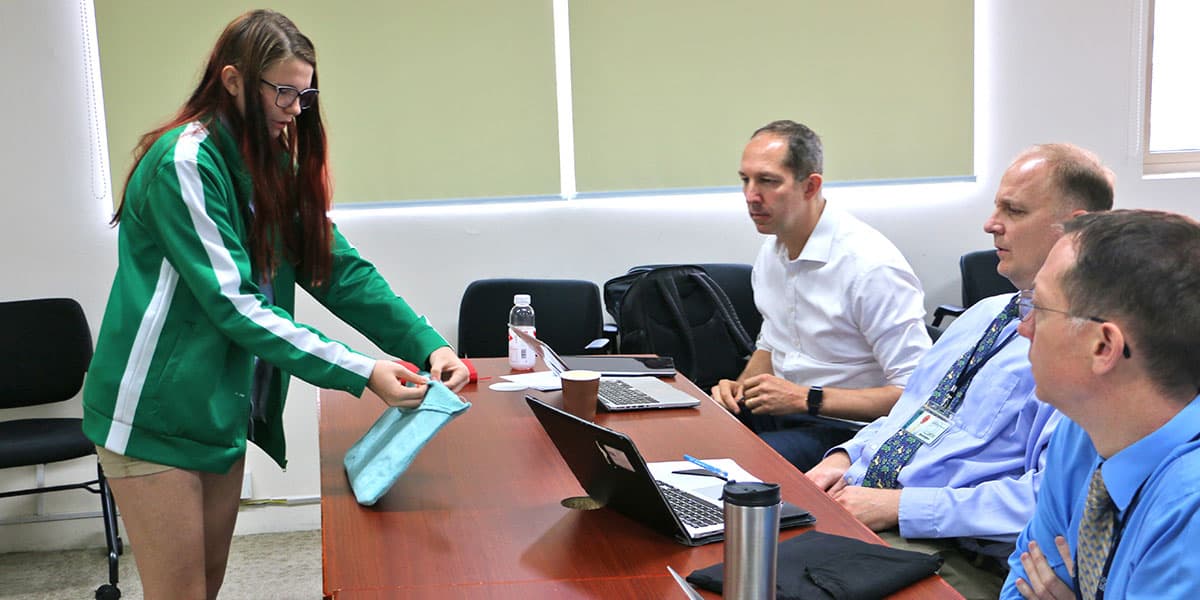 The Dragon's Den is the culminating experience to the unit.
Each of the business ideas had to align with B-Corp standards, making it a sustainable business model serving the greater good. Each business idea had a prototype created and ready to share with the judges, along with their 10-minute investment pitch, detailing the problem/solution and financial rationale to persuade us to invest. It was a fantastic piece of real-world learning.
The students shared ideas and actual prototypes for:
Sustainable bar soap
Computer cases and bags made from recycled materials
Sustainable, scented candles
Credit card / Transportation card holder that attach to your phone made from recycled materials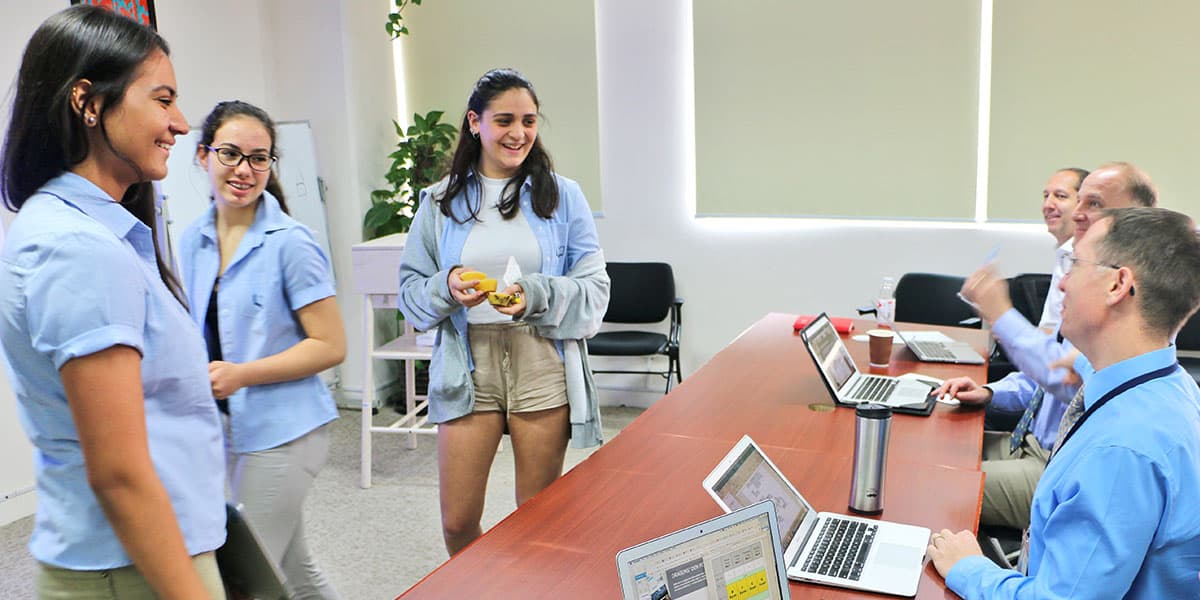 Each presentation allowed students the chance to showcase their designs and detail the market need it met. Following each presentation, the panel of judges was allotted time to ask probing questions to the aspiring CEOs.
A special thanks to the judges who joined me on the day – Mr. Willaugher, Dr. Volpe, and Mr. Carel Van Apeldoorn. And a big congratulations to our students and Mr. Lawrence for some fantastic presentations!
By Derek Luebbe – Head of school