89 students secure over 370 university offers
170 Offers to 32 of the World's Top 100 Universities
UK offers include Cambridge, LSE, Imperial, UCL, Kings College and Edinburgh University
US offers include Yale, Berkeley, UPenn, UCLA, Columbia and NYU
1st Choices destinations also include Canada, Thailand, China, Japan and Netherlands
47 different first choice universities, including 9 first-time choices for Shrewsbury students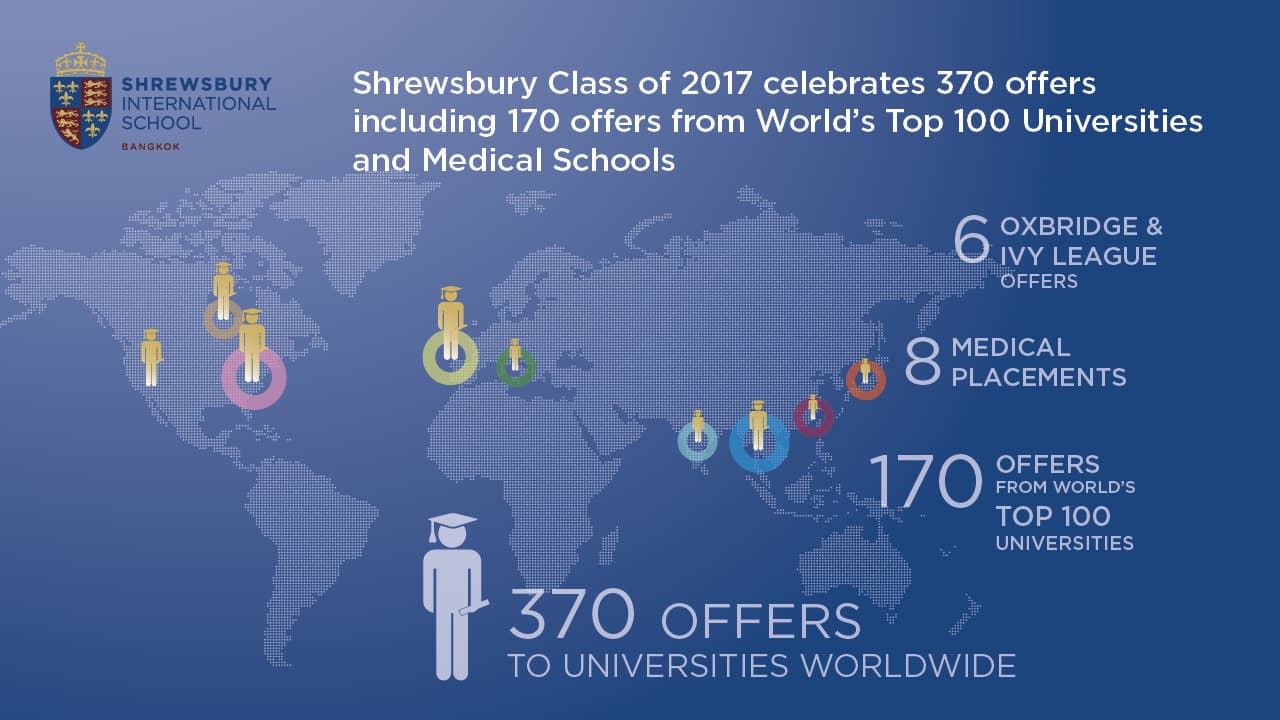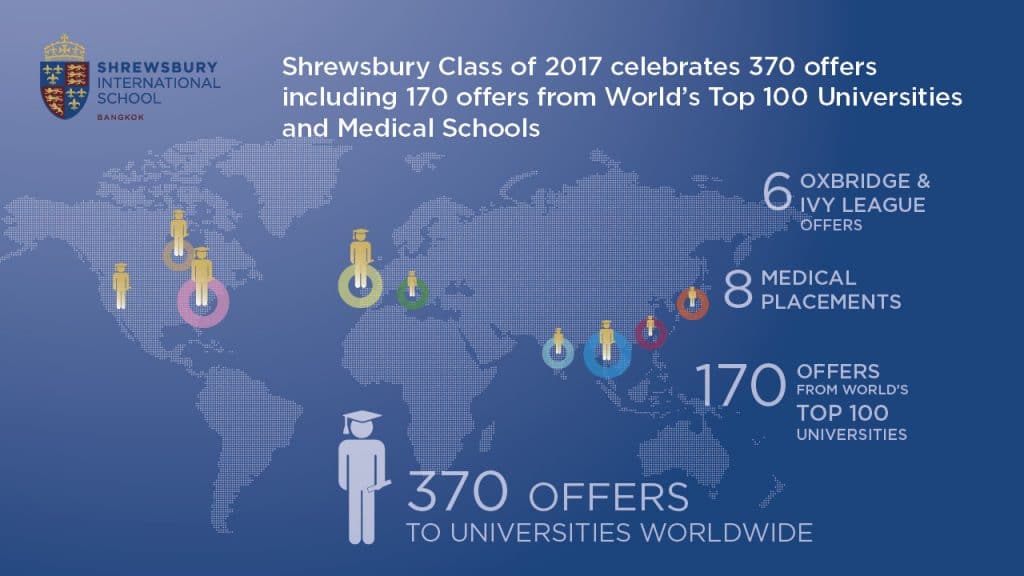 This June, 89 students from Shrewsbury International School will complete their A-level examinations, looking forward to the prospect of starting a brand new chapter in their lives at some of the greatest universities around the world.
As usual, many will head to high profile universities in the UK and USA, including Cambridge, Imperial, Yale, UC Berkeley, Columbia, UPenn and NYU, but the wider picture tells a story of incredible variety. Nine students have secured first choice offers to universities never before attended by Shrewsbury graduates and which, if all goes as planned, would bring to 200 the number of different university destinations since 2004; statistics that underline the high regard that universities have around the world for both the British Curriculum's A level qualifications, and for the outstanding calibre of applications that help to set Shrewsbury students apart from the competition.
These offers go to demonstrate not only the talent and hard work of our students, but the incredible choice that a Shrewsbury education is able to provide
Robert Millar, Head of Academics at Shrewsbury
"Our teachers and specialist advisors, particularly in the Higher Education team, give them the support, advice and confidence students and their families need to make the choices that are right for them; the subjects they learn, and the universities and courses that will allow them to achieve their goals and get the most out of their education both at Shrewsbury and beyond. On behalf of the whole Shrewsbury community, I wish all of our graduating class, and their younger counterparts who are currently sitting their AS Level and GCSE exams, the very best of luck".