We live in a world where car bomb blasts force a routine ring upon Afghan ears, where American congressmen applaud President Trump's decision to walk away from the Paris Climate Agreement, where a third of South Sudan's population are starving to death through a famine that shows no signs of letting up. But we also live in a beautiful world, where, thanks to diverse thinkers developing creative solutions to some of the world's biggest problems, we truly have the power to make a difference in people's lives.
A month ago, explosions pierced the heart of Kabul's diplomatic quarter, leaving 90 dead and nearly 500 wounded. Named the deadliest attack in Afghan's capital since 2001, the Taliban-affiliated Haqqani network was accused of being behind the attack.
Meanwhile, a fifteen-year-old Afghan girl named Shamsia stands in front of an international audience of 100 students in Vancouver, Canada, explaining the history of Taliban rule in her native country. Having explored the topic of Girl's Education in Afghanistan, Shamsia considers how political rule has influenced the educational landscape and economic progress of her country from the early 1900's until now.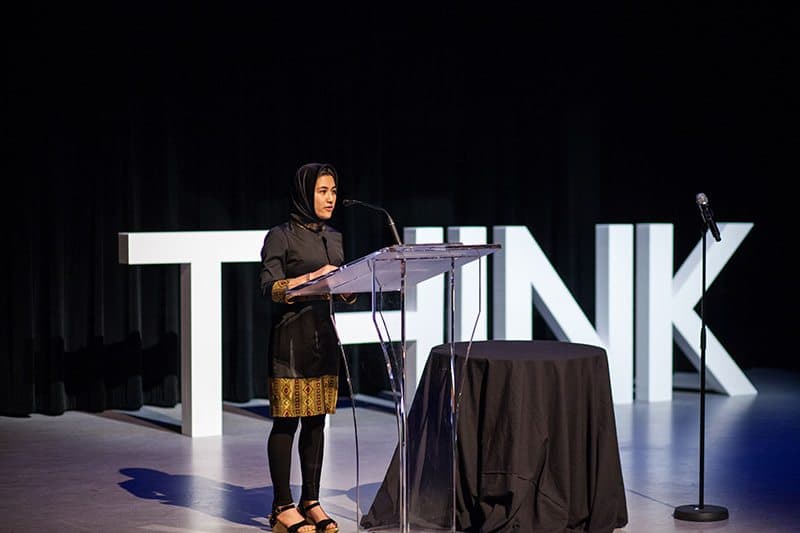 In studying around the world with THINK Global School (TGS), Shamsia, whose name means "shining star" in Islam, was asked to answer the following driving question as a part of the TGS Changemaker Curriculum: In an age of divisions and diversity, what action can we take towards building a better vision for tomorrow? Shamsia's response was a simple and personal one. In seeing that her own mother was never afforded the opportunity to attend school, and humbled by her mother's potential as a community leader, Shamsia researched how providing access to girls' education can lead to prosperity in Afghanistan and beyond.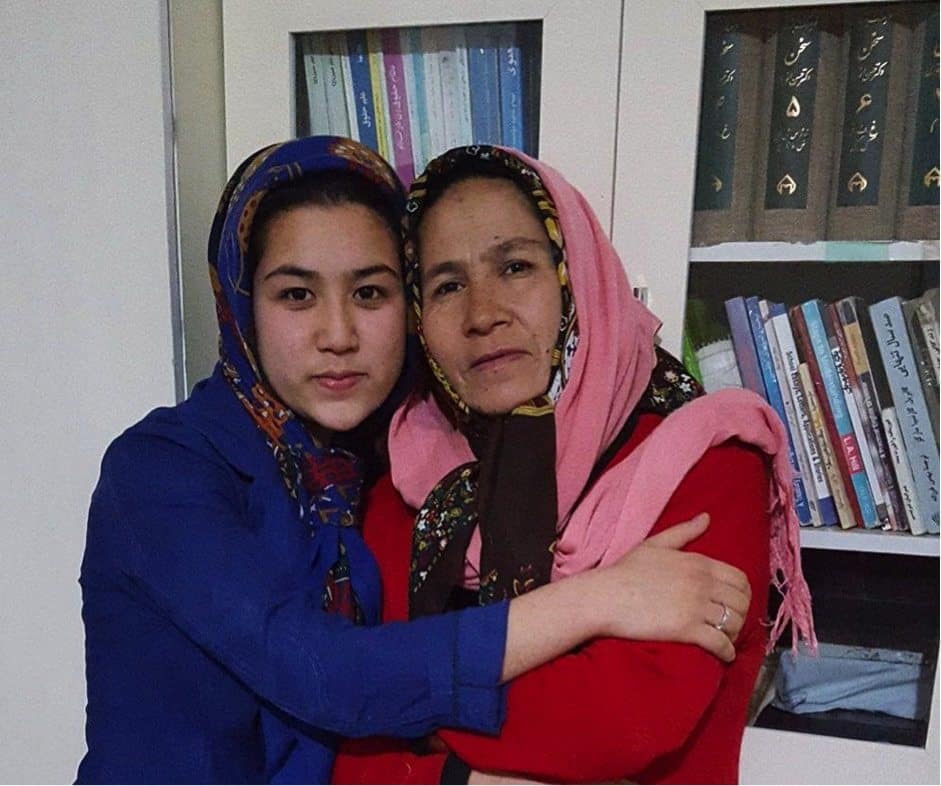 Through this project-based learning module, Shamsia was given autonomy to select a topic of her choice, identify an argument, research the history of the issue, and create a proposal for positive change. Many other TGS students posed their own responses to the same driving question, and their presentation topics ranged from discussing how urban landscapes foster homelessness, to causes of food deprivation, to the influence of religion within politics.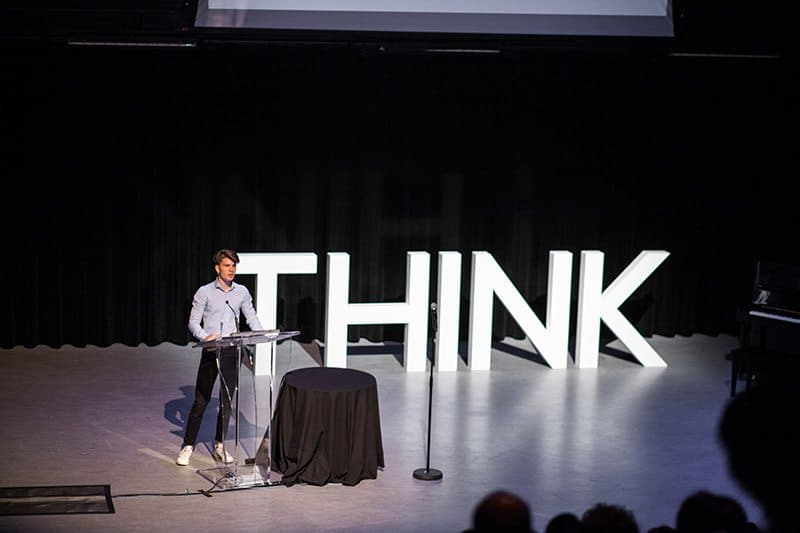 The project culminated in a student-led symposium, a long-standing tradition at THINK Global School, where a selection of students share the findings from their project in the form of a ten-minute TED-style talk. "My research influenced me a lot in terms of developing my skills, but further than that, it affected my whole personality and perspective," states Shamsia after months of research, design cycle thinking and rhetorical training. "For me," Shamsia continues, "researching this topic is hard because it just reminds me of the bad memories that I have, but, at the same time, it motivates me to understand and think of solutions."
There are changemakers all around us who are shaking up what we know about the world–educationalists, neuroscientists, psychologists, linguists, and brain-based researchers who embody knowledge and serve as our best resources. Noam Chomsky, an American linguist who was voted the world's top public intellectual, states, "It doesn't matter what we cover, it matters what you discover." Classrooms shouldn't simply cover content. Instead, classrooms should allow students the agency to discover new insights on their own. Shamsia discovered her own solution for a better vision in Afghanistan, and she now hopes to dedicate her life's work to rebuilding the education system in her home country.
Educating future changemakers is an important responsibility which requires high academic standards, differentiated instruction, and interdisciplinary advising in order for students to realize the lasting differences they are capable of making. Real education requires "the solution of the student-teacher contradiction… so that both are simultaneously teachers and students," says Paulo Freire, Brazilian philosopher and leading advocate of critical educational pedagogy. With thoughtful facilitation of project-based modules, everyone around us becomes a teacher, and the world becomes our classroom. Shamsia was no longer a student– instead, she taught us all a little more about our own educational privilege and helped us realize the capacity that lies in each and every one of us to advocate for positive change in the world.
Shamsia's talk left a lasting impact on our minds and our hearts at THINK Global School. In knowing that her own community is constantly in conflict, and that car bombs have ended the potential of other similarly inspired Afghan youth, Shamsia's story is an important one: she provides a relatable face in a sea of headlines that scream ceaselessly about our divided world.
Civilian lives were lost in Kabul recently, but Shamsia's insight, impenetrable to bullets, bombs, and ignorance, will live on. Only through and with educational access will students like Shamsia continue to bridge ideological differences. And when we see Afghanistan in the headlines and are reminded of the need for positive change, we will remember the "shining stars" who burnt out too quickly, and those changemakers, like Shamsia, who are poised to make real and meaningful change for generations to come.
References
Campbell, D. (2017). Chomsky is voted world's top public intellectual. [online] the Guardian. Available at: https://www.theguardian.com/world/2005/oct/18/books.highereducation.
Rasmussen, S. (2017). Kabul: at least 90 killed by massive car bomb in diplomatic quarter. [online] the Guardian. Available at: https://www.theguardian.com/world/2017/may/31/huge-explosion-kabul-presidential-palace-afghanistan.